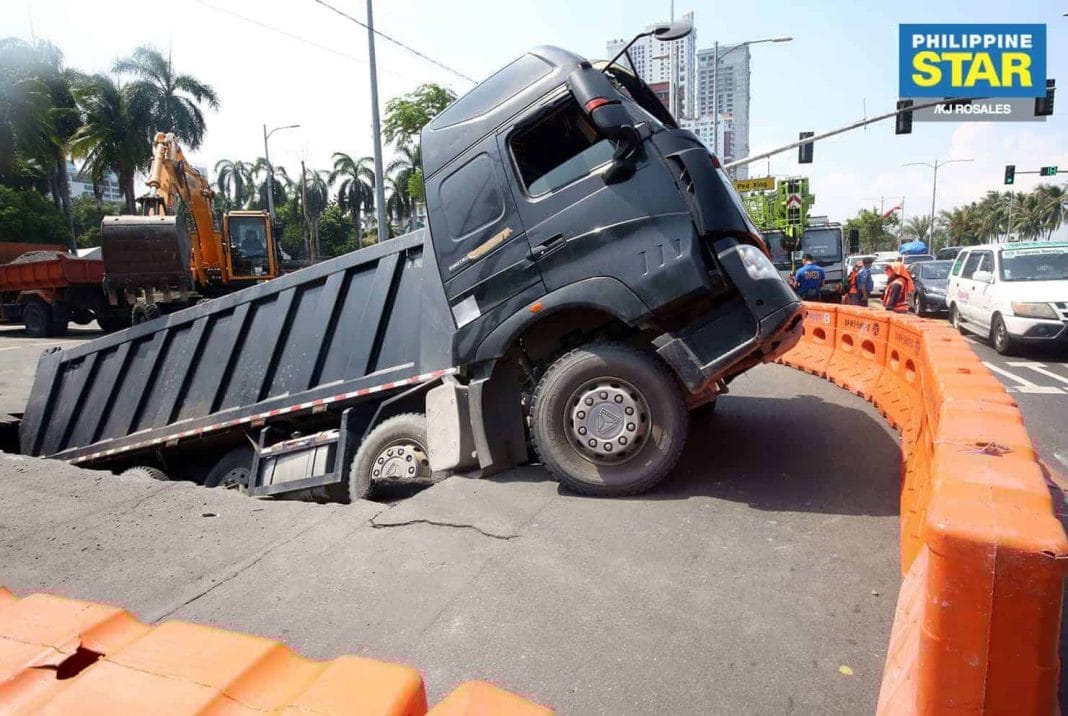 A portion of a road in Manila collapsed due to the weight of a 14-wheeler truck that negotiated it early Sunday.
The portion at the corner of Roxas Boulevard and Remedios Street gave in and created a sinkhole past 1 a.m. after a truck loaded with sand attempted to cross.
The Department of Public Works and Highways (DPWH) said it would conduct an investigation to determine the cause of the incident and assess the driver's possible liabilities.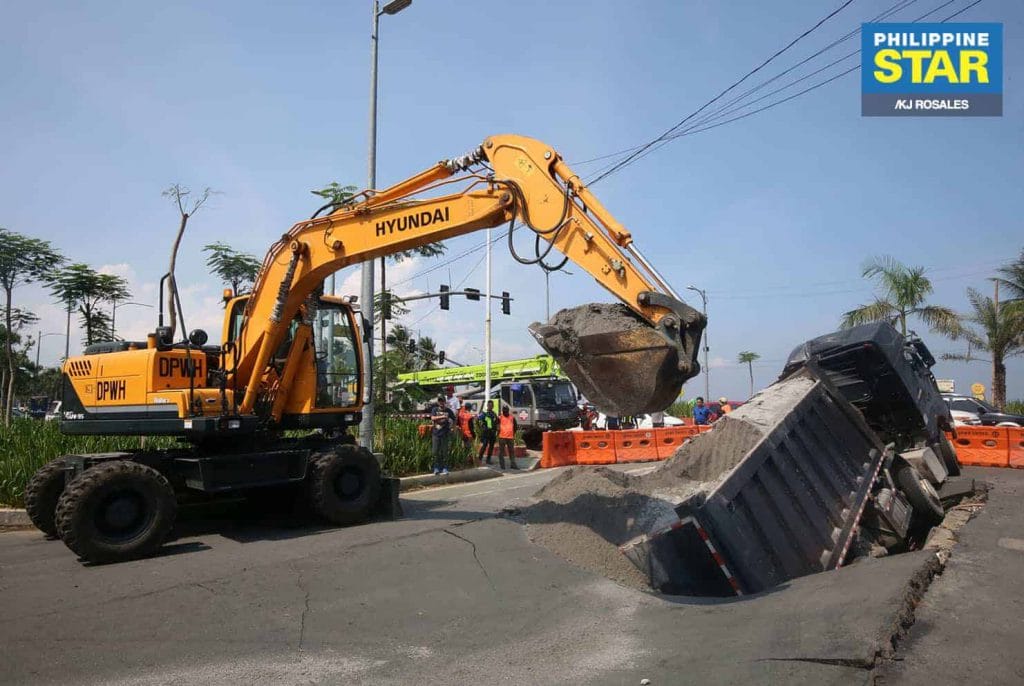 DPWH district engineer Mikunug Makud insisted that the truck exceeded the maximum weight capacity of the portion of Roxas Boulevard that features a drainage system and flood-control measures, according to a report by The STAR.
He said that the road has a weight capacity of 20 tons but the truck was loaded with almost 40 tons of sand.
Aside from exceeding the road's maximum weight capacity, the DPWH official also said that the portion where the truck fell in was a drainage which has no support.
A statement from the DPWH clarified that the double-barrel box culvert along Remedios street was constructed in the 1970s and is not part of the Build, Build, Build Project of the Duterte administration.
Meanwhile, the driver explained that the truck was supposed to cross Roxas Boulevard but was barred by by traffic enforcers because of an ongoing marathon. He was directed to use the service road instead. – With reporting from Edu Punay, Marc Jayson Cayabyab/STAR