Toyota Motor Philippines (TMP) serves up a special package for Vios buyers. The all-new Vios comes with up to P90,000 in savings, an extended five-year warranty, and a free periodic maintenance service (PMS) package.
The full promo details can be accessed through this link: http://bit.ly/ToyotaDealightfulSavings
"Worry-free ownership is a promise we intend to keep for all our customers — from dealership purchase to aftersales service, driving a Toyota should give everyone peace of mind," said TMP first vice president Cristina Arevalo.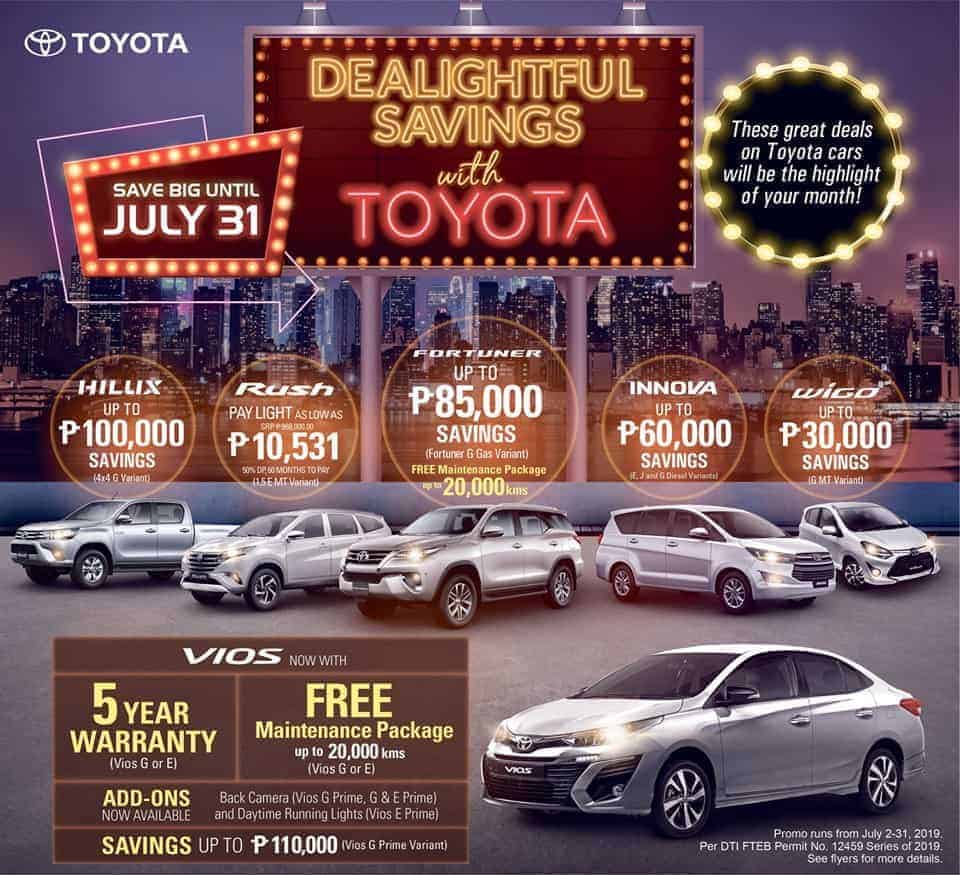 "Customers can rest easy knowing that there is a five-year extended warranty for their Vios, which in itself is already built with Toyota standards of quality, durability, and reliability. On top of that, we are also including free maintenance package up to 20,000km when they purchase the vehicle, so they don't have to worry about the added cost of services. These are especially helpful for those availing the 60-month financing term—Toyota has them covered until they finish their payment."
The outright cash discount can go as high as P90,000 when you choose the Vios 1.5 G and G Prime variants and order by July 31.
The extended warranty and free maintenance package can be availed when purchasing the Vios 1.5 G and 1.3 E variants. The extended warranty has a coverage of five years or 150,000km, whichever comes first. Meanwhile, the free PMS package offers customers several options on parts that require regular replacement, including: oil filter, spark plug, and cabin air filter.
VARIANT SAVINGS
1.5 G and G Prime P90,000
1.3 E Prime CVT P5,000
1.3 E Prime MT P10,000
1.3 E P25,000
1.3 XE P5,000
Customers can now also avail cash discounts on other participating Toyota models, like the Innova, Fortuner, and Hilux. This promo, which started in June, is officially extended until the end of July.
To know more about Toyota's "Dealightful Savings," inquire at your nearest Toyota dealership, or visit TMP's official website at www.toyota.com.ph and follow the official Facebook page at www.facebook.com/ToyotaMotorPhilippines.