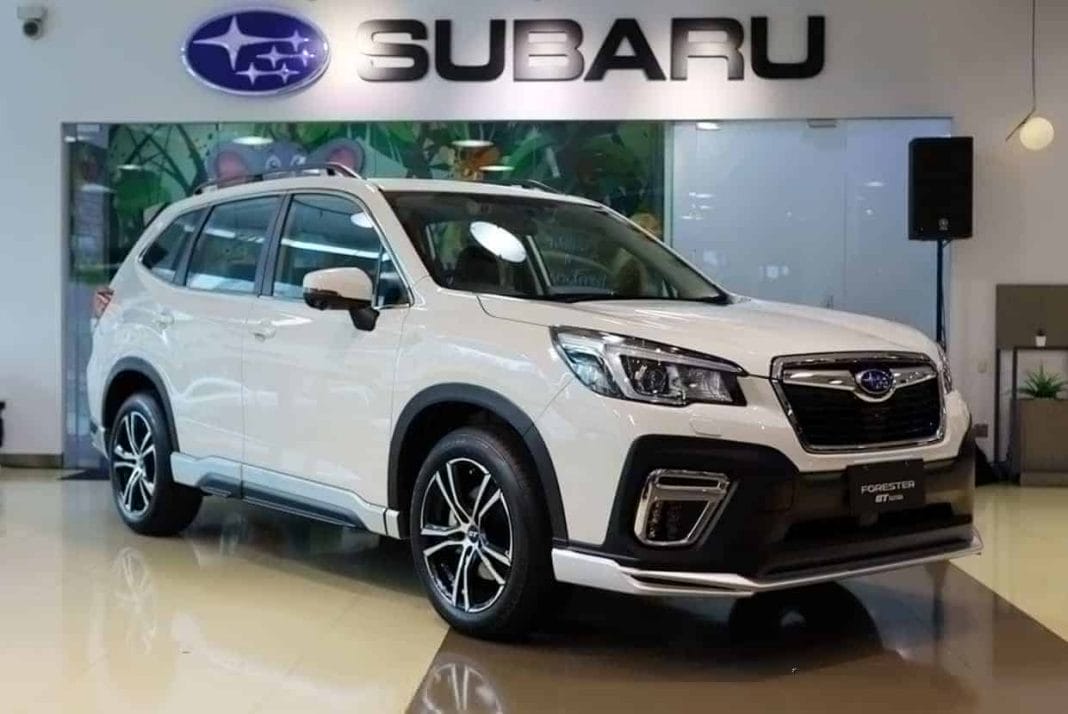 Motor Image, the exclusive distributor of Subaru vehicles across eight countries including the Philippines, unveiled the newest addition to its sporty GT Edition models: the Forester GT Edition. Set for a formal market introduction in Taiwan next month, the Forester GT Edition will arrive in the Philippines by the first quarter of 2020.
Designed by former Subaru chief designer (Head of Global Advanced Design Studio), Masahiko "Jack" Kobayashi — the same man responsible for the current WRX STI, the Forester GT Edition adds a much-needed dose of sportiness to the Forester compact SUV. Like the GT Edition kit on the Subaru XV, the Forester's GT Edition kit is manufactured by Japanese engineering company Giken exclusively for Motor Image.
"I am happy to bring Giken and Kobayashi-san back for our second bespoke GT Edition project. Some people feel that the Forester over the years has become a little sedate and mainstream. Now, it no longer is. With its sharpened design all around, we are positive the sporty and stylish Forester GT Edition will stand out wherever it goes. I look forward to working on the next GT Edition with them," says Glenn Tan, deputy chairman and managing director of Tan Chong International, the parent company of Motor Image.
Likening the transformation from a regular Mercedes-Benz to a Mercedes-Benz AMG, Kobayashi introduced new design elements to the Forester without compromising things like ground clearance. The special GT Edition has four integral elements: a front bumper extension, side skirts, roof spoiler, and rear bumper extension. These are then complemented by a set of five-spoke 18-inch alloy wheels.
Inside, the leather seats receive silver highlights — a nod to high-performance grand tourers from Europe. Completing the equipment package for the Forester GT Edition is a new eight-inch Display Audio infotainment system with Apple CarPlay and Android Auto as well as a 360-degree camera.
Kobayashi says the design is tailored to match Motor Image's in-depth understanding of its markets.
Moving on, Motor Image also plans to extend its offering of GT Edition models to include the Levorg sports tourer and the Impreza compact sedan.
The Subaru Forester GT Edition will make its first public appearance at the Taipei International Auto Show in December 2019, followed by the Singapore Motorshow in January 2020, the Bangkok International Motor Show in March 2020, and the Manila International Auto Show in April 2020. Pricing will be announced closer to its Manila launch.