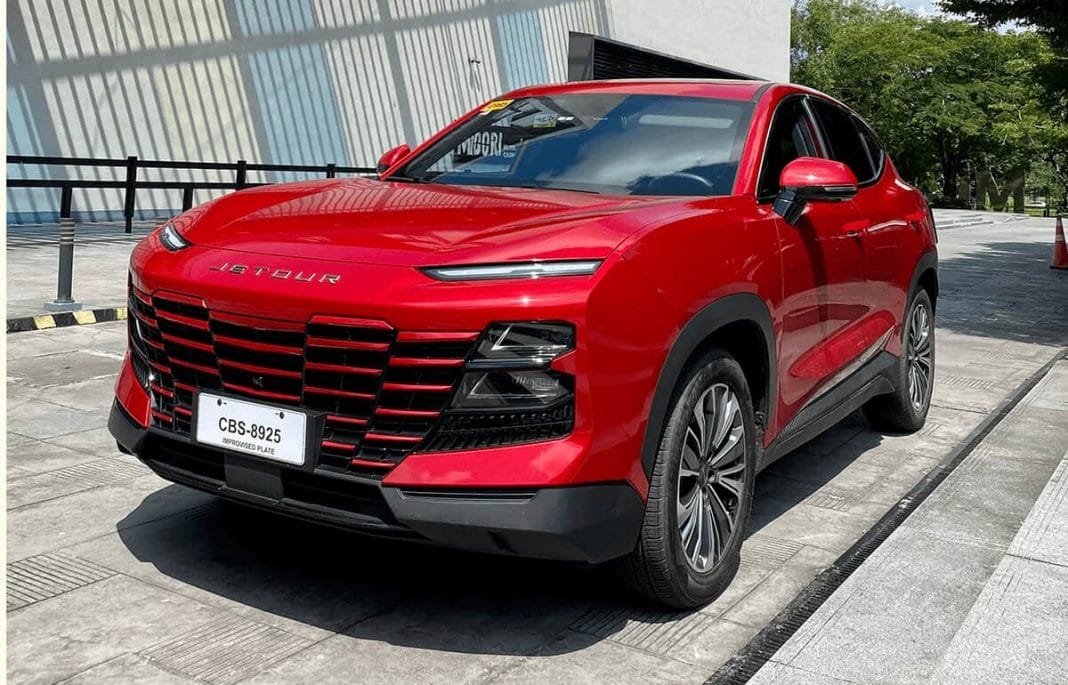 When car people go to a certain destination behind the wheel of a nice car, they say that getting there is more than half the fun. 
That's often true, the only exception being when you go to a wonderfully relaxing place like the Midori Hotel and Casino in Clark. That's when getting there is quite literally just half the fun.
Jetour Auto Philippines and Midori Hotel jointly celebrated the Chinese Mid-Autumn Festival by holding an exclusive media drive of the various Jetour models from Starbucks in Estancia Mall In Pasig City all the way to Midori in Clark for an overnight drivecation with great food and a stunning suite.
The media drive included various variants of the Jetour X70 midsize 7-seater SUV and the head-turning Dashing compact SUV. There was also the tiny Jetour Ice Cream EV, which made the drive to underscore the little hatchback's ability to drive from Metro Manila all the way to Pampanga on a single charge. It made it to Clark with just under 30 percent charge remaining. We got to meet a Pampanga-based Ice Cream owner who said that he has managed to travel from Pampanga to Manila with more than 40 percent charge remaining.
Equipped with a 20kW electric motor and 13.9 kWh lithium-ion battery, the P699,000 Ice Cream generates 27hp and 85Nm of torque, with a top speed of 100 km/h and a range of up to 170 kms.
The good-looking 7-seater Jetour X70 was the transport of most of the media for the drive. It's a high-value SUV with a starting price of under P1.1 million. The X70's interior is available with a two-tone brown and black theme, a leather-wrapped steering wheel, a digital gauge cluster, an electronic parking brake, and even a panoramic sunroof.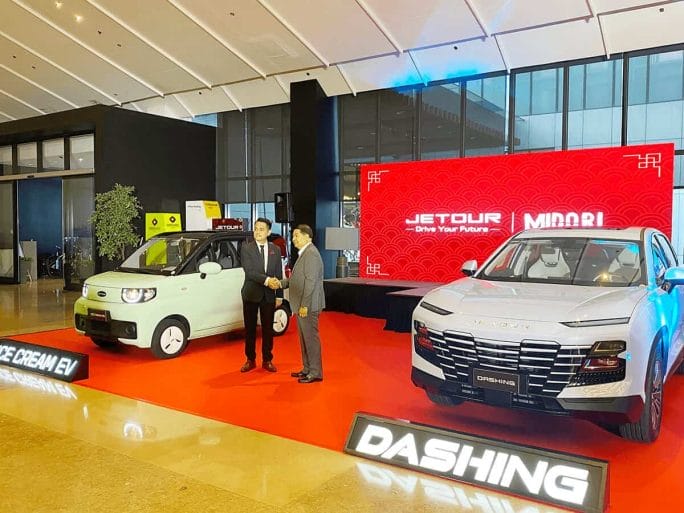 The X70 is powered by a 1.5-liter turbocharged gasoline engine that delivers 154hp and 230Nm of torque, sending power to the front wheels via an 8-speed automatic. The four X70 variants and prices are as follows: the X70 Journey for P1.099 million, the X70 Travel for P1.259 million, the X70 Sport for P1.299 million, and the luxurious X70 Plus flagship (differentiated from the three by its larger grille), which comes with a price tag of P1.499 million.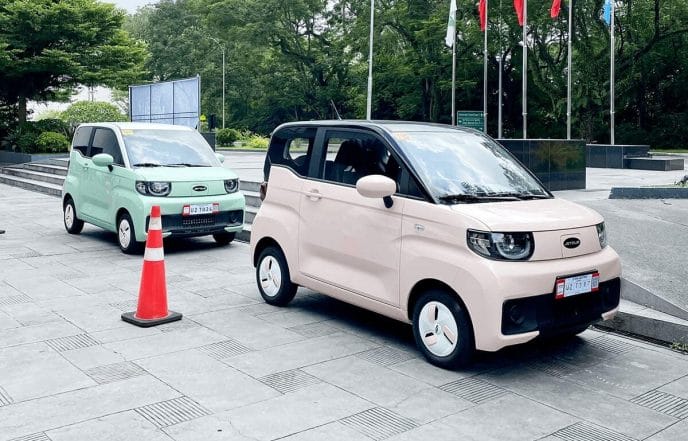 I got to drive the aptly named Dashing, although I feel that name is still too understated. "Screaming head-turner" is actually more apt, as I have never seen a car—with the exception of sports cars—that garner so many double takes, head turns, and neck cranes. The slit-eyed angry face and huge 19-inch wheels absolutely rock a Lamborghini Urus vibe while the bold LED taillight design effortlessly oozes a Lexus appeal. Park it beside a BMW X3 or X5 and people won't be looking at the much more expensive German SUVs.
Thankfully, the Dashing has the moves to back up its looks. One hundred fifty-four horses and 230Nm of torque (from a 1.5-liter turbo petrol engine) may no longer be something to write home about, but those numbers are certainly more than enough to rocket you home quickly and in lots of comfort and safety. Transmission is via 6-speed dual-clutch automatic.
The interior has generous space for five with leather seats, soft surfaces, and black or silver trim pieces. The 12.8-inch touchscreen head unit controls most of the car's features (including AC and side mirror adjustment), and safety is taken care of by Adaptive Cruise Control, High-Beam Assist, Automatic Emergency Braking, Lane Departure Warning, and other Advanced Driver-Assist Safety features. The Dashing has a price tag of P1.329 million.
The Chinese Mid-Autumn Festival may last for only eight days (from September 29 to October 6), but the effects of this year's celebration by Jetour and Midori will be remembered by the participants for months and even years to come. The food was great, the rooms were awesome, and the cars were simply fabulous.