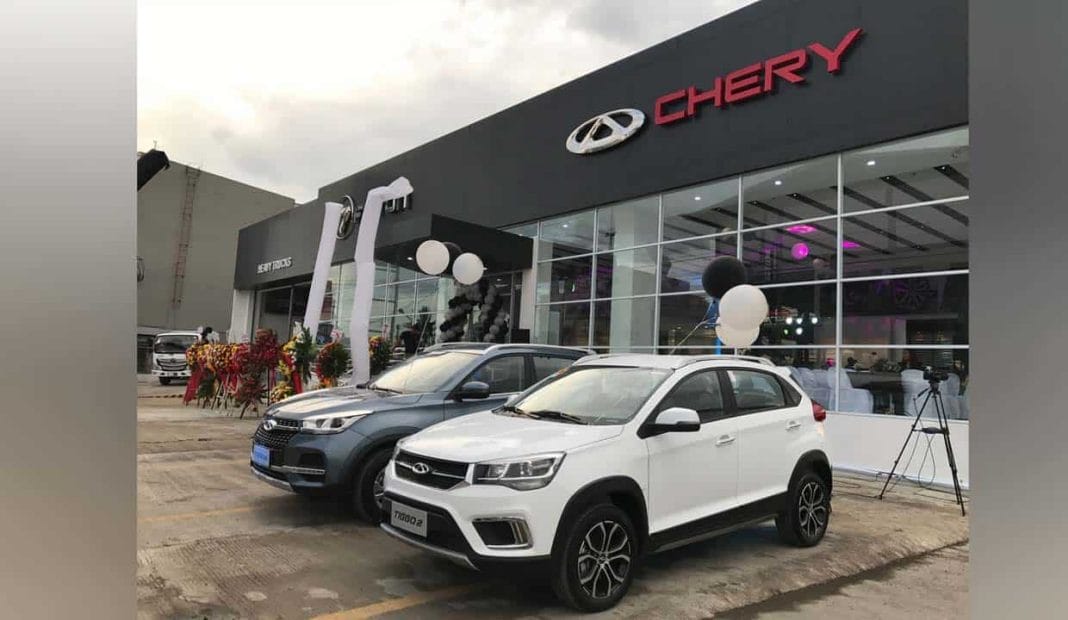 Last Saturday, Foton's 29th dealership in the Philippines, together with Chery's very first dealership in Mindanao, opened along Km. 13 (near Panacan) in Sasa, Davao City, under the management of the prestigious Autohub Group owned by automotive tycoon Willy Tee Ten. This Davao branch is Tee Ten's second Foton dealership in the country. United Asia Auto Group, Inc. (UAAGI) is the official importer and distributor of Foton and Chery vehicles in the Philippines.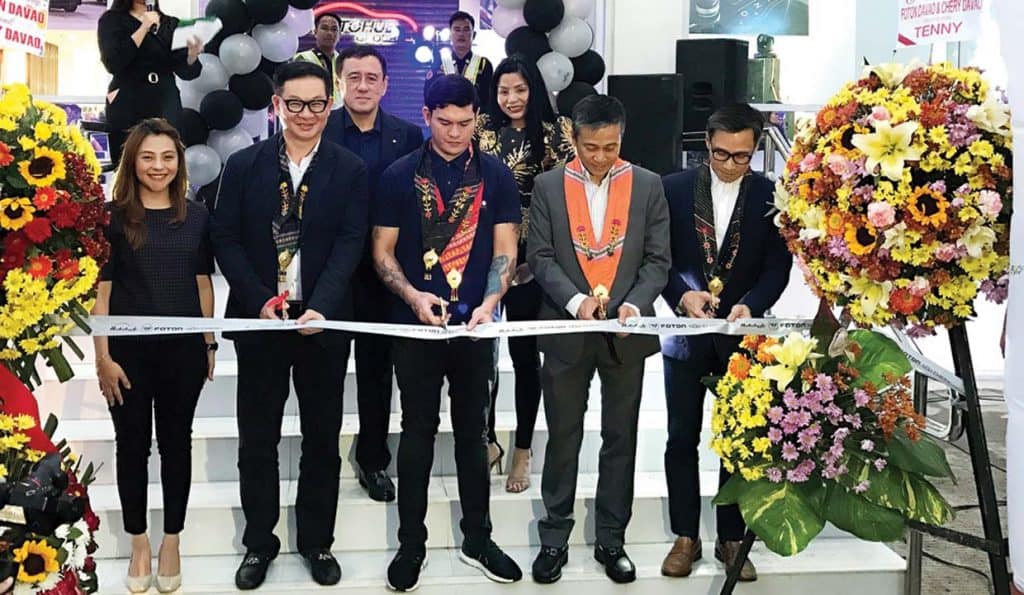 The brand-new, full-service Foton and Chery dealerships share the same 2,900 square-meter property that is strategically located, being on the main street that goes all the way through to the Davao City proper of Davao del Sur, and all the way through to Tagum City in Davao del Norte, on the opposite end. There is also a large business advantage with it being situated very close to the Davao Seaport and the Francisco Bangoy International Airport (DVO).
The Foton/Chery Davao showroom is a full-service dealership fitted with a six-vehicle fully airconditioned display area, and an additional area reserved for displaying Foton's heavy trucks. In the rear area, there are six service bays dedicated for passenger vehicles and 7 bays dedicated for servicing their trucks. Dealer principal Willy Tee Ten explained how good aftersales support is vital to the success of a business, as it is an essential component to ensure that customers are happy and being so, keep coming back.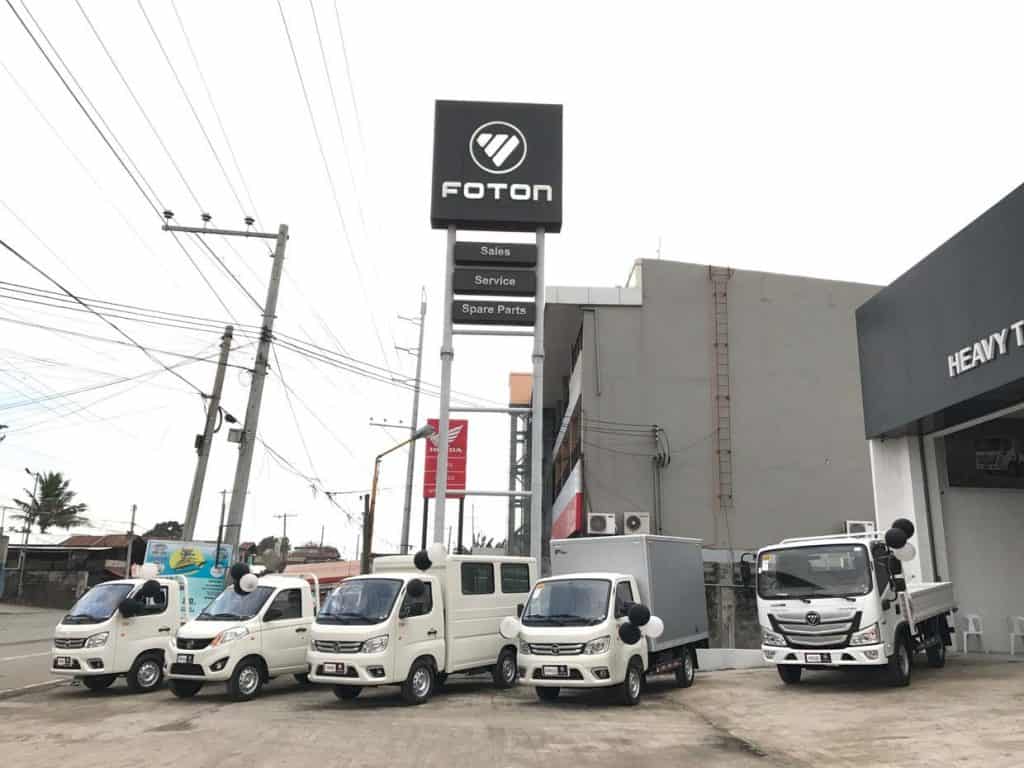 Since its official launch under the UAAGI distributorship last December, Chery Philippines has conducted several nationwide mall tours to display its line of attractively priced crossovers, namely the subcompact Tiggo 2, and Tiggo 5x, the compact Tiggo 7 five-seater, and the midsize Tiggo 8 seven-seater.
Among the brand's most compelling client propositions are its convincing pricing and warranties – with its standard, five-year (or 150,000 km, whichever comes first) bumper-to-bumper warranty across all its vehicles; alongside a jaw-dropping, one million kilometer (or 10-year, whichever comes first) engine warranty for all its vehicles as well! These are all on top of every Chery vehicle's free, three-year, full-service PMS that come with a brand new purchase.
Meanwhile, UAAGI president, Rommel Sytin, shared that as per the data released by the Chamber of Automotive Manufacturers of the Philippines, Inc. (CAMPI), Foton's combined sales with the Truck Manufacturer's Association reached 369,941 units last year, which is higher than the 357,410 units sold in 2018 – thereby closing the year with a growth of four percent. Foton's vehicle sales have always been propelled by their commercial vehicles; and their version of modern jeepneys have been one of the first few prototypes to have acquired PNS certification.
Furthermore, Sytin shared that both UAAGI and FMPI are now ISO 9001:2015-certified. The certification was awarded last December; and with this, he confidently forecasts a double-digit growth as 2020 unfolds.
Lastly, dealer principal Tee Ten (who, through the Autohub Group, is also the official distributor of prestigious automotive brands such as MINI, Rolls Royce and Lotus in the Philippines) shares that he feels very lucky to have the opportunity to open this Foton/Chery Davao branch, as it comes at an excellent time that coincides with the government's 'Build-Build-Build' program.
Willy also shares that this is his first dealership that flaunts their Autohub Group display logo on the showroom wall, hence he is truly delighted.
And when asked how many automotive dealerships he now has to date, he smiled and declared "I don't really know how to count this anymore… Because like with Foton, Chery Davao – do I count this as only one or two dealerships? It gets a bit tricky…" And with his other businesses such as NextHub, PaintHub, etc., it does get tricky to keep track indeed. One thing is for sure, though – that we have a seasoned businessman on top of things in Foton/Chery's Davao branch, and that having invested in the brands himself, he foresees some prosperous years for Foton and Chery in the years ahead.
If you'd like to learn more about Foton Philippines and their products, visit the website www.foton.com.ph. And if you'd like to examine Chery Philippines' crossover lineup, visit the Facebook and Instagram pages, Chery Auto Philippines. You may also opt to call the 24/7 hotline: 0917-5524379.