Filipinos love SUVs. That's a fact backed up by numbers and an undeniable population of high-riders plying the congested streets of our country's capital. In 2019 alone, the Toyota Fortuner ranked fourth in the Philippines' bestselling cars with almost 20,000 units sold. Its baby brother, the Rush – which isn't actually an SUV but has its aesthetics – took 10th place with more than 15,000 units moved.
The adoration for SUVs isn't limited to the Philippines. In fact, the previous decade saw an upward slope in the demand for SUVs and crossovers globally. The appeal of tall vehicles to many isn't something you can turn a blind eye to.
I am one of those who aren't fond of SUVs. They may be practical and flexible, or even a pinnacle of a status symbol among Filipinos, but one can't deny that there's a trade-off when opting for a tall driving position: driving dynamics.
And that's where wagons come in.

In my eyes, wagons are the ultimate family car if you're not looking for something beyond five seats. Marrying the practicality and space of SUVs with car-like ground clearance has its merits, enough for me to develop a disdain against the more popular option.

That adoration for wagons was reaffirmed when I took time testing the new Subaru Levorg. The driving position was sedan-like, plus creature space was cavernous even for a compact car. The cargo space by default can put SUVs and crossovers to shame. Looks-wise, the Levorg deviated from the usual wagon styling as Subaru's sporty flair was evident in one glance.
There's a lot to love about the Levorg, really, but its driving dynamics is where I'd put my money on. Now armed with the same turbocharged engine found in the WRX, the Levorg is given the heart of a performance vehicle in a family package. For a car with a long wheelbase, the Subaru wagon handles quite well, too.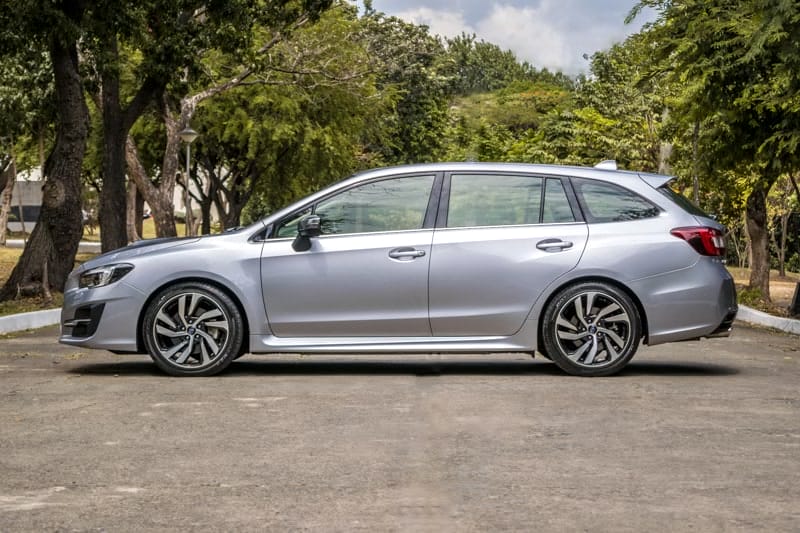 You can expect the same, more or less, with other modern wagons. The flexibility in space backed by car-like performance is evident no matter what brand you're looking at. Simply put, wagons are vehicles that a car-enthusiast dad would want and a practical mom would approve. Talking about hitting two birds with one stone.
In retrospect, the love for wagons isn't something new. Back in the '80s, wagons or station wagons, as they were once called, were all the rage. American and European brands have their own contenders in the segment, which captured the hearts of both normal car buyers and motoring enthusiasts. Even Japanese brands tried their luck in the long-roof segment. It was also back then when SUVs weren't as popular as wagons. They were not as luxurious and posh as they are today.
But times have changed, automotive technology has immensely progressed, catapulting the SUV to its current status as the King of Paved Roads – far from the utilitarian nature of its past. This threw the wagons out of preferences, overshadowed by these high-riding behemoths that can seat up to seven people.
Sadly, the population of wagons dwindled not just locally but on a global scale as well. European brands still trump the segment, but American names conceded the low-riding game. In fact, Ford ultimately took out its car segment in 2018 in favor of SUVs and crossovers.
It just gets worse in the Philippines. The number of wagons in the local vehicle lineup can be counted with one hand, and that includes Audi, which is a brand that only a few can afford. On the other end of the spectrum, Volkswagen has its Santana GTS subcompact wagon that has a price tag that roughly brushes the seven-digit mark, while Mazda has its midsize 6 Sports Wagon and Subaru has the compact Levorg.
It's unfortunate that the glory days of wagons are over, but having a few names on the list is still a silver lining. We just wish that these wagons remain intact because the SUV craze might be inevitable, but there are still those who want practicality without sacrificing the fun behind the steering wheel.