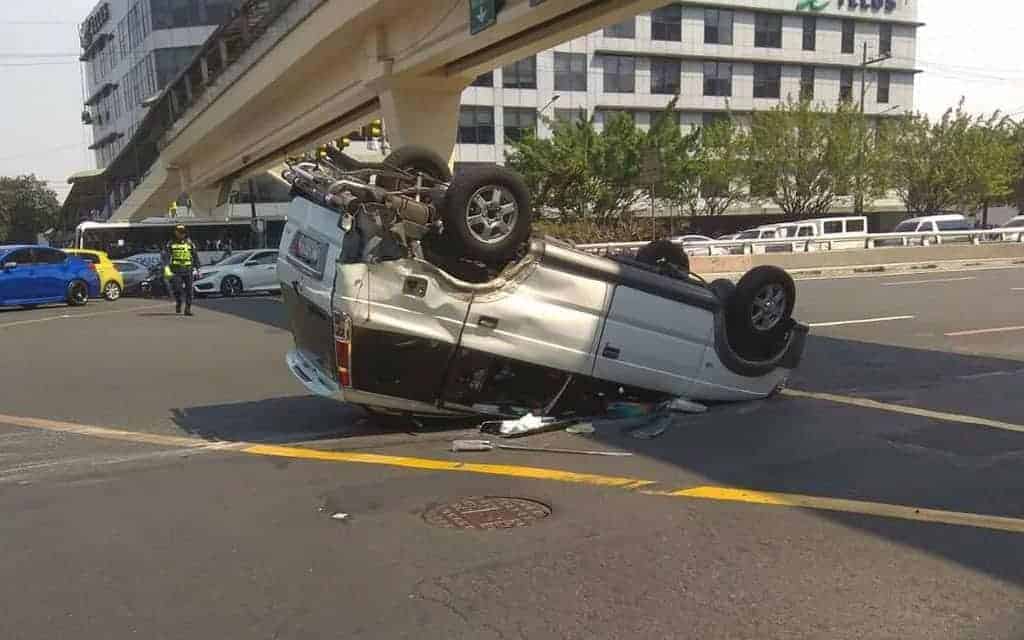 Five people were injured after a luxury sport utility vehicle (SUV) ran into an Asian utility vehicle (AUV) at a Makati City junction on Friday.
According to a spot report of the Makati City Police Station, the mishap between an Escalade Cadillac (U2K199) and Mitsubishi Adventure (NP4376) occurred at the intersection of EDSA's southbound lane and Ayala Avenue in Barangay Urdaneta at 2:15 p.m.
Police said that the Cadillac, driven by Jonal Taguinod, was traversing along McKinley Road while the Mitsubishi Adventure, owned by Glicerio Española, was on the southbound lane of EDSA. The Escalade hit the rear of the Adventure at the middle of the Makati junction, causing the latter vehicle to topple and end up with its wheels in the air.
The driver of the AUV and four of its passengers were immediately rushed to the Makati Medical Center for medical treatment and examination. – With Robertzon Ramirez