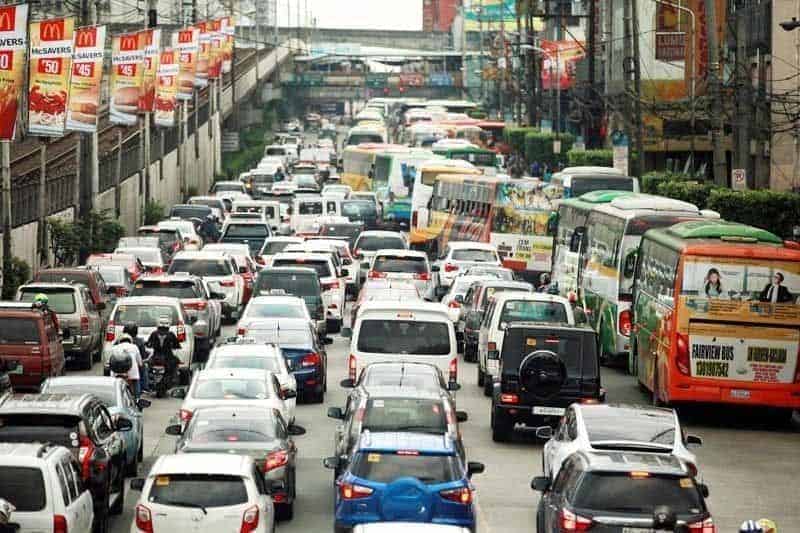 The five-minute travel time between Cubao and Makati is "mathematically impossible," according to the Metropolitan Manila Development Authority (MMDA).
In an interview with CNN Philippines on Wednesday, MMDA traffic czar Bong Nebrija said that, contrary to President Duterte's recent statement, achieving a travel time of five minutes between Cubao and Makati might be difficult to achieve considering the 12.8-kilometer distance between the two destinations along EDSA and the MMDA's 60-kph speed limit.
Nebrija said that Duterte's "mathematically impossible" statement is more of a "pronouncement of hope."
Added Nebrija: "Basically, the pronouncement itself is mathematically impossible. Kahit saan natin tingnan (Wherever we look at it)."
The traffic chief, however, said that Metro Manila's traffic situation is now being prioritized following Duterte's statement.
Nebrija said that they are now targeting a travel time of 15 minutes between Kamuning to Chino Roces in Makati since it's "realistically" possible compared to what Duterte initially proclaimed.
Nebrija said that their initial target time between Cubao and Makati is set for 30 minutes.
However, he said that that they are now changing the target to come close to what Duterte has set for them by the end of the year. "We will try our best to achieve the numbers that were set by the president," Nebrija said.
The average volume of traffic along EDSA is around 388,000 vehicles. However, the traffic czar said that around 80,000 to 100,000 vehicles could be freed up from EDSA once the Skyway 3 and C5 Extension are completed by the end of 2019.
Duterte on Sunday vowed to reduce the travel time between Cubao and Makati from over an hour to only five minutes by the end of 2019.
"You just wait. Ayaw kong mag-ano. Things will improve. Maybe God willing, December smooth sailing na (already)," Duterte said.
"You don't have to worry about traffic. Cubao and Makati will be just about five minutes na lang (only)," he added.