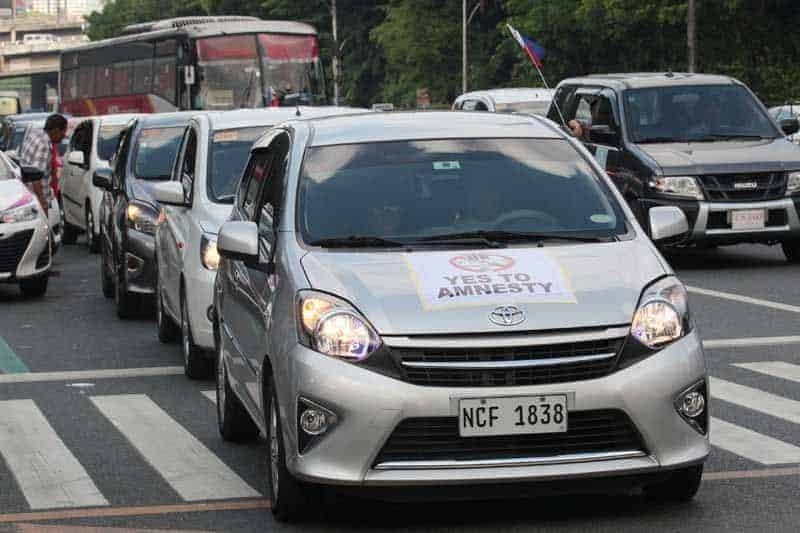 The Land Transportation Franchising and Regulatory Board (LTFRB) maintained that it is imperative that Transport Network Vehicle Service (TNVS) units are properly registered to ensure the safety and security of the riding public.
In a statement, the LTFRB said that the operators and drivers of TNVS were given ample time to comply with the requirements in applying for a certificate of public convenience (CPC) or a provisional authority (PA).
According to the regulatory board's records, 40,522 TNVS units have already been granted with a CPC and PA while 29,714 units secured provisional authority.
"This is proof that the timelines given were realistic and achievable. This is likewise proof that those who applied due diligence in compliance with state requirements are given an opportunity to participate in public transport service," the LTFRB said.
Meanwhile, a report from The STAR said that the LTFRB is cool to the appeal of ridesharing platform Grab to allow the 5,000 drivers who were deactivated from its system last Monday to temporarily operate.
The agency said that only TNVS units registered with the LTFRB can operate. Grab Philippines president Brian Cu on Tuesday urged the LTFRB to allow the drivers who were deactivated to operate temporarily, according to the report.
"The best scenario for the people is to have more drivers, which results in passenger convenience and less traffic as car owners will just need to hail a ride instead of bringing their cars out," he said in a statement.
But the LTFRB maintained that it went the extra mile and interceded in the loan application of CPC applications through coordination with the banks.
"Acquiring a franchise to operate as a public transport is a privilege, as it carries the responsibility and accountability of safely and securely transporting the commuting public to destinations," the LTFRB maintained.
The regulatory board said that the government must ascertain that the application is qualified and able to assume the duty of public transport service. – With reporting from Emmanuel Tupas and Richmond Mercurio/STAR