SHANGHAI, China — Looking for an SUV? You might want to wait before pulling the trigger on a new purchase. Sojitz Auto Philippines is set to bring the China-manufactured Geely Coolray into the country in the fourth quarter of the year.
WHEELS.PH got the chance to get close and personal with the Geely Coolray at the Ningbo International Speedtrack in China earlier today.
While Geely executives remain tight-lipped on other details of its compact SUV, they did confirm that the Coolray will debut in the Philippines in the fourth quarter of the year, and will be priced between P1.2 and P1.3 million.
In an exclusive interview with WHEELS.PH, Ryan Christopher Isana, marketing services section manager of Sojitz Auto Philippines, said that the Coolray will have a 1.5-liter turbocharged VVT three-cylinder petrol engine mated with a seven-speed wet dual-clutch transmission.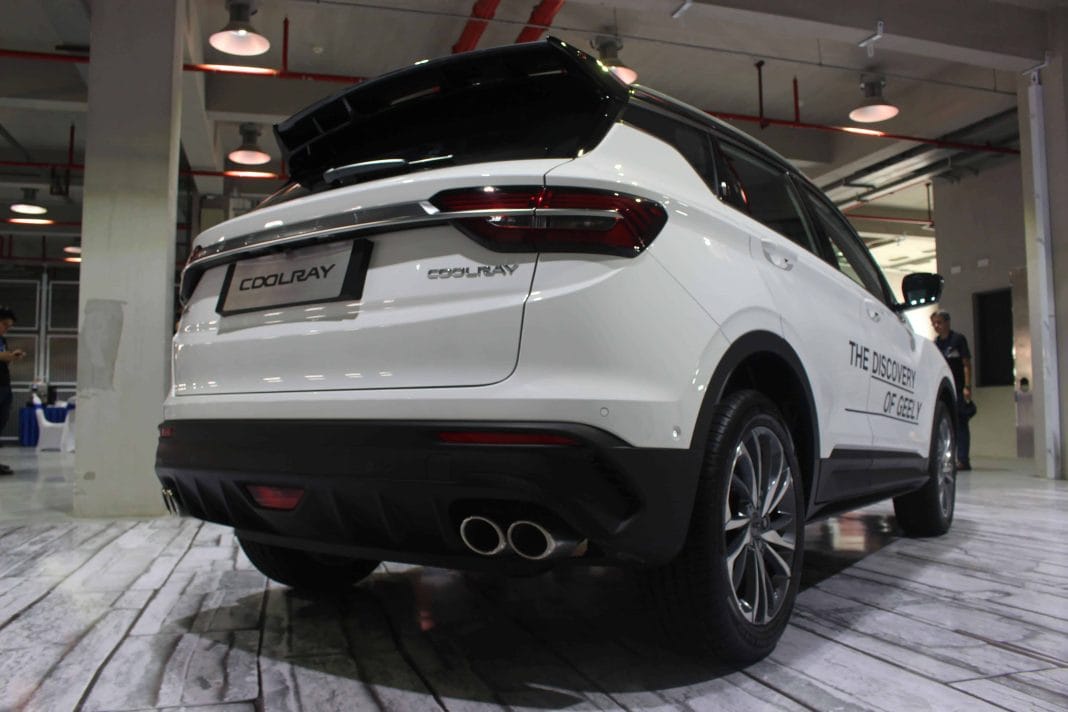 This power plant generates 177hp and 255 Nm of torque. It also has an array of impressive tech features such as automatic parking and a 360-degree-view camera. Sales and marketing GM Froilan Dytianquin said to WHEELS.PH that the Coolray is primarily aimed at 28-to-35-year-olds.
As for distribution in the Philippines, the executive said, "Right now, we have in line seven business partners. These seven we expect to establish their dealerships by the last quarter.
For the meantime, we in Sojitz will be both distributor and dealer." Headquartered in Hangzhou, Zhejiang Geely Holding Group is the owner and co-owner of a number of foreign automotive brands, including Volvo, Polestar, Lotus, and Proton.
It has also acquired a 9.69-percent stake in Daimler AG, making Zhejiang Geely Holding Group the largest shareholder in the parent company of Mercedes-Benz. Having all these brands under the same Group allow for greater synergies in the design, development and manufacturing of vehicles, as can be seen with the creation of Lynk & Co., a new global brand jointly developed by Geely Auto and Volvo. Sojitz has been present in the Philippines since 1972 when it partnered with Chrysler Philippines Corporation and has accumulated a wealth of experience in the local automotive field.
Its other recent involvements in the local automotive industry include a partnership with Fuso commercial vehicles and expansion with leading Japanese financial institution, JACCS Co. Ltd., to include auto retail financing into its offering of products and services. Under its current agreement, Geely Auto Group, Sojitz will introduce Geely's current range of small, compact and mid-size sport utility vehicles (SUVs), as well as multi-purpose vehicles (MPV) and a sub-compact mainstream passenger car.