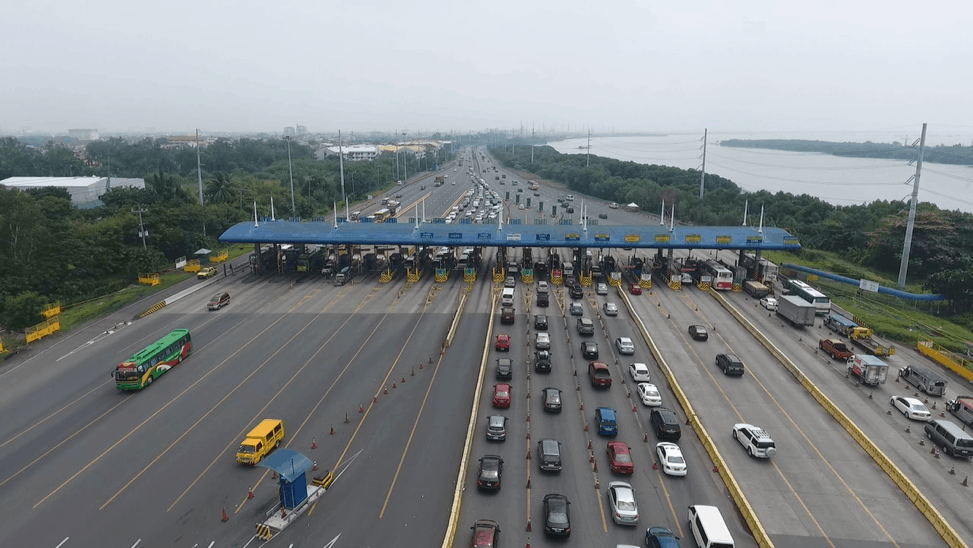 Motorists coming from Las Piñas and Cavite will soon have to shoulder a slight increase in toll fees after the Toll Regulatory Board (TRB) approved the add-on toll rates for Phase 1 of the R-1 Enhancement Project on Segment 1 (R-1 Expressway) of the Manila-Cavite Toll Expressway Project (MCTEP).
The approval means that starting October 24, Class 1 vehicles traversing the expressway will pay an additional P1 while Class 2 will pay an extra P2. Class 3 will pay P3 more. The existing toll rates for the seven-kilometer stretch of Cavitex is P24 for Class 1, P48 for Class 2, and 72 for Class 3.
"Cavitex has heavily invested to improve and enhance the services to its motorists, so this is a very important development for us, to be able to keep on delivering our promise of a high quality and safe expressway," CIC president Bobby Bontia said.
"CIC has been investing on the upkeep and improvement of Cavitex to prevent deterioration of the expressway and maintain its high-quality standards since we started our operations. Our holding company Metro Pacific Tollways Corporation (MPTC) has taken over the CIC concession in 2013 and immediately a year after, undertook a road resurfacing project for the R1 segment to give motorists a better experience," he added.
In a report by The STAR, the Metro Pacific Investments Corp. (MPIC) said that the add-on toll fees are intended to fund to enhancement of the R-1 Expressway. This includes the widening of and the addition of one lane in both directions, converting the carriageways from 2×3 lanes to 2×4 lanes, as well as the construction of the Marina Bay flyover and left-turning lanes.
"This enhancement will address the motorists' demands and resolve the congestion problem along this portion of the MCTEP. The add-on toll rates will help ensure the sustainability and viability of the MCTEP and the comfort and safety of motorists and other users of the MCTEP and all the toll facilities found therein," the MPIC said in a statement.