Despite uncharted territory, a University of the Philippines Diliman team prevailed over the competition to become the first-ever grand champion of the Toyota Young Marketeers Challenge (TYMC).
The TYMC is a student competition that recognizes the most creative, innovative, and effective marketing campaigns for TMP's flagship vehicle Toyota Vios.
The winning teams received technology packages and cash grants for their respective schools while the grand champion got the change to visit Toyota's facilities in Japan. Aside from these prizes, the winning team will also get the chance to have their winning campaign brought to life by Toyota for their marketing campaigns.
Looking back at their journey after winning the highly competitive marketing battle, William Alonzo, Samantha Ching, Hanna Laurel, and Nathan Oranga from UP's College of Business Administration said that it took them weeks to develop their campaign and even spent an entire day to pitch numerous ideas on how to improve the market for TMP's best-selling Vios.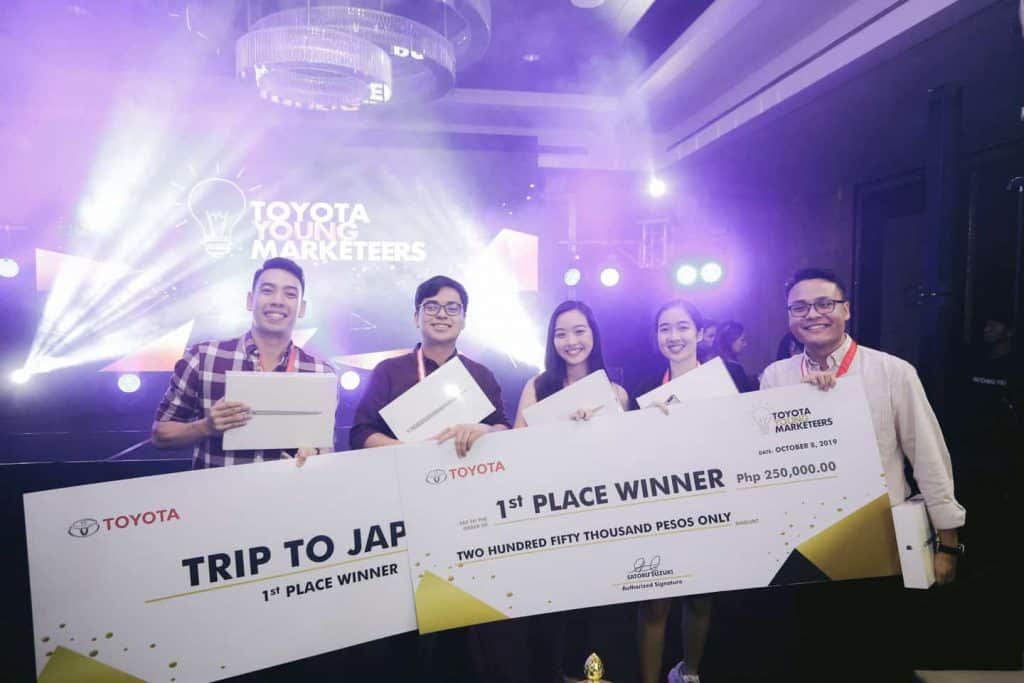 "We prepared for the TYMC by doing a lot of research on the current automobile landscape and even holding focus group discussions on perceptions of different cars," Ching said.
"We focused on following the consumer journey and drilling down a unique insight. Additionally, we scrapped a lot of our ideas when we felt that we were only settling. Eventually, we arrived at a campaign that we were proud to show Toyota!"
According to Laurel, their constant willingness to learn was a huge factor that made their pitch stand out among the rest. 
"Amid the marketing lessons we had in class and the exposure we get from other case competitions we join, we still treat each and every opportunity as a new learning experience," Laurel said.
"Entering the competition, we were humble enough (to acknowledge) that the automotive industry is not our forte, more so, (it is) relatively new to us. Given this, we really spent four-fifths of the time given just to talk to people, and look for research and data that are relevant; and I think this intensive study helped us crack our strategy, all the way down to our executions and conclusion," she added.
Meanwhile, Oranga believes that their team's biggest takeaway from the competition is that consumer insight is key in terms of marketing.
"If the consumer insight is not crafted well, then all of these would not turn out to be as effective as intended. A brand may produce the grandest events, or the most eye-catching advertisements, but if the message does not resonate with the consumer, then it would never lead to an action," Oranga said.
Although the group spent weeks on their marketing strategy, Alonzo said their campaign became a lot easier with the Vios, which is touted one of the most ubiquitous vehicles in the Philippines.
"The Vios is a tried-and-tested reliable car that can match anyone's drive. As the number-one selling car in the country, it naturally just markets and sells itself. One can never go wrong with a Vios as it is a smart, practical, and exciting purchase. For millennials who want to make smart decisions, the Vios is a no-brainer," Alozon said.
For his part, TMP president Satoru Suzuki said that the TYMC is more than a competition, saying that it is a platform for the students to experience and learn beyond the confines of the classroom.
"We believe in learning by doing – so I hope that by participating in this challenge, the students have acquired some insights that will help them become ready for the career track they would like to pursue," Suzuki said.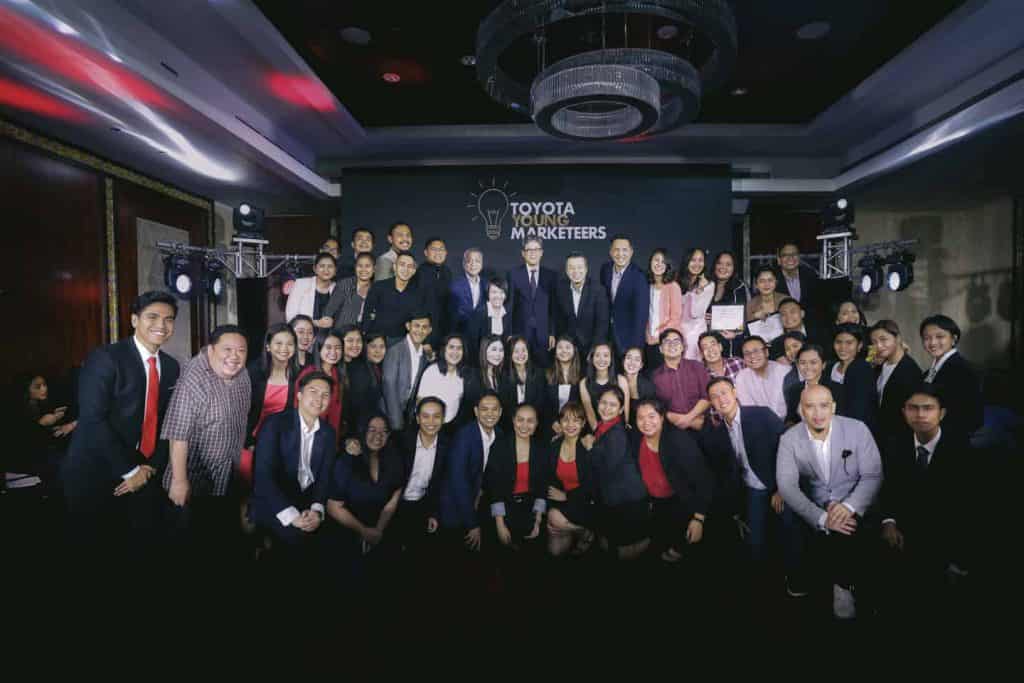 De La Salle University Manila grabbed the second spot followed by the De La Salle-College of St. Benilde Antipolo in third spot. The competition was also joined by students from Centro Escolar University, Colegio de San Juan de Letran, De La Salle College of St. Benilde Manila, Far Eastern University, Miriam College, University of Makati, and University of Santo Tomas.