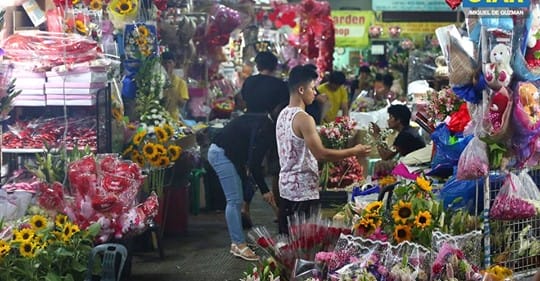 Some unscrupulous people in Dangwa are taking advantage of the relaxing of parking rules in Manila for All Saints' Day. They are reportedly demand fees from customers who park to buy flowers for Undas.
In a report by The STAR, a patron known only as "Simon" said that he was demanded by one of the thugs to pay P100 as parking fee.
Simon said that he went to Dangwa in Sampaloc, Manila from Pasig City to buy flowers for his departed loved ones. Since the area does not have a proper parking space for motorists, a bystander approached him and offered a parking spot along Laon-Laan street, but was asked to pay P80 for less than 30 minutes.
"I was dismayed because he demanded P100 because he would give half of the parking fee to his companion. He later agreed to P80," Simon said. "It was okay to pay a parking fee. But people are getting greedy these days. They should realize that not all people who have cars are rich. Others are going to Dangwa because the flowers here are cheap."
It is not clear if barangay officials in the area were aware of the illegal activities.
Mayor Isko Moreno earlier bared that Manila's barangay officials and traffic enforcers are earning millions of pesos from the city's illegal parking extortion racket.
He said barangay officials are in connivance with traffic enforcers who illegally collect P1,000 from each truck parked along Road 10, Baseco, Binondo, and other areas in the area.
Meanwhile, the MMDA will partially allow illegal parking activities around cemeteries this All Saints' Day. MMDA General Manager Jose Arturo Garcia said that agency personnel would ease up on arresting motorists who would leave their vehicles within the vicinity of cemeteries beginning on October 31 up to November 2. – Jose Rodel Clapano