Hyundai Asia Resources, Inc. (HARI), the official distributor of the leading Korean automotive brand in the Philippines, ended the year strong with 2.9% growth in December 2019 or 3,163 units sold versus the same month last year.
December marked the third month in 2019 that HARI breached the 3,000-unit sales mark.
For the full year, Hyundai sales reached 33,763 units, enabling it to maintain its position in the market as one of the leading brands in the Philippine market. This is equivalent to a 6.1% drop from 2018 mainly due to the company's non-participation in some market segments, such as pickups.
"We rose to the challenges in 2019 and have sustained our position as one of the preferred brands in the market. We are very excited to start the new decade with the introduction of innovative models that will disrupt certain segments and offer customers more and better choices. We shall also carry on with our aggressive PC and CV network expansion to serve high-growth corridors across the country," HARI president and CEO Ma. Fe Perez-Agudo said.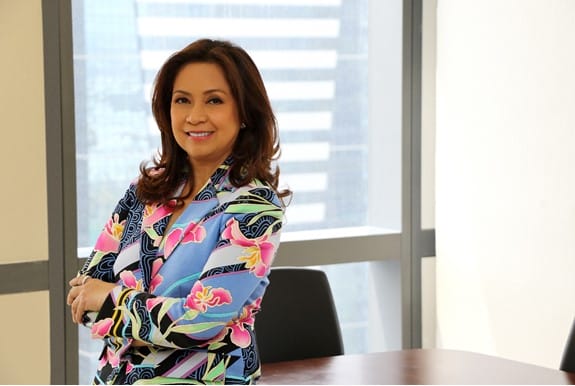 Month-on-month, the Passenger Cars (PC) segment rose by 8.5%, from 1,516 units in December 2019 to 1,645 units in January this year. This was prompted by the Hyundai's "golden pair"– the Hyundai Reina (PC A-Segment) and the Hyundai Accent (PC B-Segment). The Reina, despite being launched only in early 2019, is now No. 2 in the A-segment in total sales while the venerable Accent remains in the Top 3 in the B-segment. Both models are known for fuel-efficiency, segment-topping performance, and design. The company sold a total of 17,761 PC units in 2019.
Light Commercial Vehicle (LCV) sales increased by 2.9% in December 2019 to 1,399 units compared to the same month last year spearheaded by the durable and versatile Hyundai H-100 (Light Truck) and the globally awarded Hyundai Kona (subcompact SUV). Both models are No. 1 in their respective segments. Overall, Hyundai LCV sales declined by 2.6% with 15,095 units sold.
Hyundai Commercial Vehicles (CV) continued to be the best performing segment for the year with a 63.4% full-year growth, or a total of 907 units sold led by the Hyundai County bus. HARI CV sales are expected to further surge in 2020 due to higher demand generated by government programs to improve the existing public transportation. Late last year, HARI rolled out its Class-2 and Class-3 Modern Jeepneys (built on the Hyundai HD50S platform) to serve the needs of transport cooperatives while the Hyundai H-100 Class-1 Modern Jeepney was launched earlier in the year. Both Class 1 and 2 Modern Jeepneys were granted their Certificates of Compliance by the Department of Transportation in October 2019. Finally, in 2019 alone, HARI inaugurated five dedicated CV dealerships.
"For 2020, you can trust that Hyundai will continue to exceed customer expectations with newer models, innovations in After-Sales, and more convenient ownership, and relevant CSR engagement through H.A.R.I Foundation, Inc.'s flagship programs in health, education, and environmental sustainability. Ultimately, we want to be an integral part of our customers' lives as we give them better products, better services, and better journeys," Agudo added.