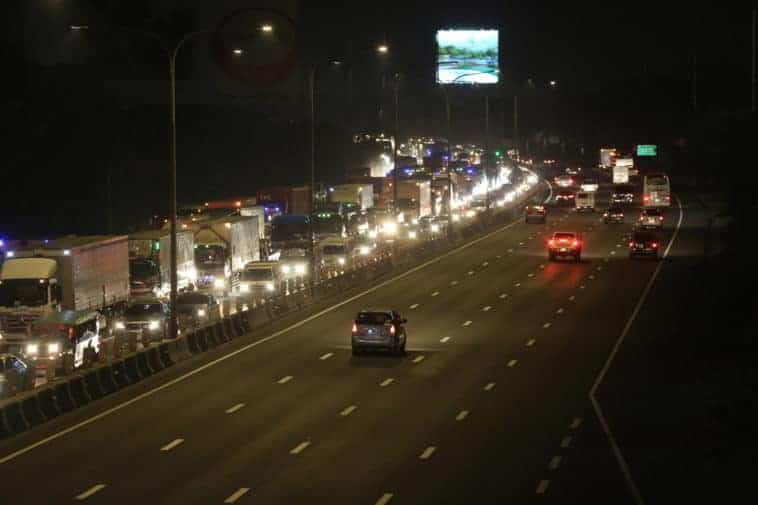 The Skyway O&M announced that a new traffic scheme will be implemented at the Skyway Alabang-Zapote northbound ramp starting Feb. 1.
Beginning Saturday, motorists will only be allowed to use the Skyway ramp from Alabang-Zapote Road between 5 a.m. to 9 a.m. while the section will be closed to traffic from 9 a.m. to 5 a.m. to give way to the construction in the area.
As an alternative route, northbound motorists coming from Alabang-Zapote Road are advised to take the Filinvest entry to the South Luzon Expressway.
The implementation of the scheme has been jointly approved by the Skyway, the Muntinlupa Traffic Management Bureau and Filinvest Alabang Inc.
The scheme was supposed to take effect last December, but was deferred due to the high volume of traffic spawned by the holiday season.
According to the operator, motorists should expect traffic jams during the period of the construction in the area. However, the company said that this would eventually ease once motorists have made the necessary adjustments.
In a statement, San Miguel Corp. president Ramon Ang asked the public for patience and understanding, saying that they are building a long-term solution to the traffic problem in the south.
"We understand that this is an inconvenience for many of our motorists, and we'd like to again ask for your patience and support. We monitor traffic 24/7 and we assure you we will do all we can to make traffic manageable," Ang said.
SMC earlier announced that several lanes will be closed to traffic to pave the way for the construction of the Skyway's Extension's southbound lane on Feb. 16.
The scheme involves closing the Skyway at-grade's southbound Lane 3 and the northbound lane of the West Service Road, from Sucat Interchange to Alabang Viaduct. The plan also includes closing the Alabang exit plaza's southbound lane (beside the Alabang viaduct) and the nearby southbound Bunye South Station (heading to Crimson Hotel in Filinvest).
The lane closures will last until March 30, 2020.
The outermost lane after the Alabang viaduct was closed to traffic in Sept. 2019 to pave the way for the construction of the Skyway Extension's northbound section. Some commuters said that their travel time from Southwoods in Biñan, Laguna to Alabang, Muntinlupa took almost three hours since its closure.