Ten people were injured in a vehicular accident that happened beside the National Shrine of Our Mother of Perpetual Help in Baclaran, Parañaque City on Wednesday evening.
Initial report said that a black Toyota Fortuner plowed into four motorcycles, an electric bicycle, and three vendor carts along the Redemptorist Road.
The driver, identified as Allan Acebedo Respecia, claimed that he lost control of the vehicle after it suddenly accelerated.
The victims were rushed to a nearby hospital for medical treatment. Respecia is now under police custody.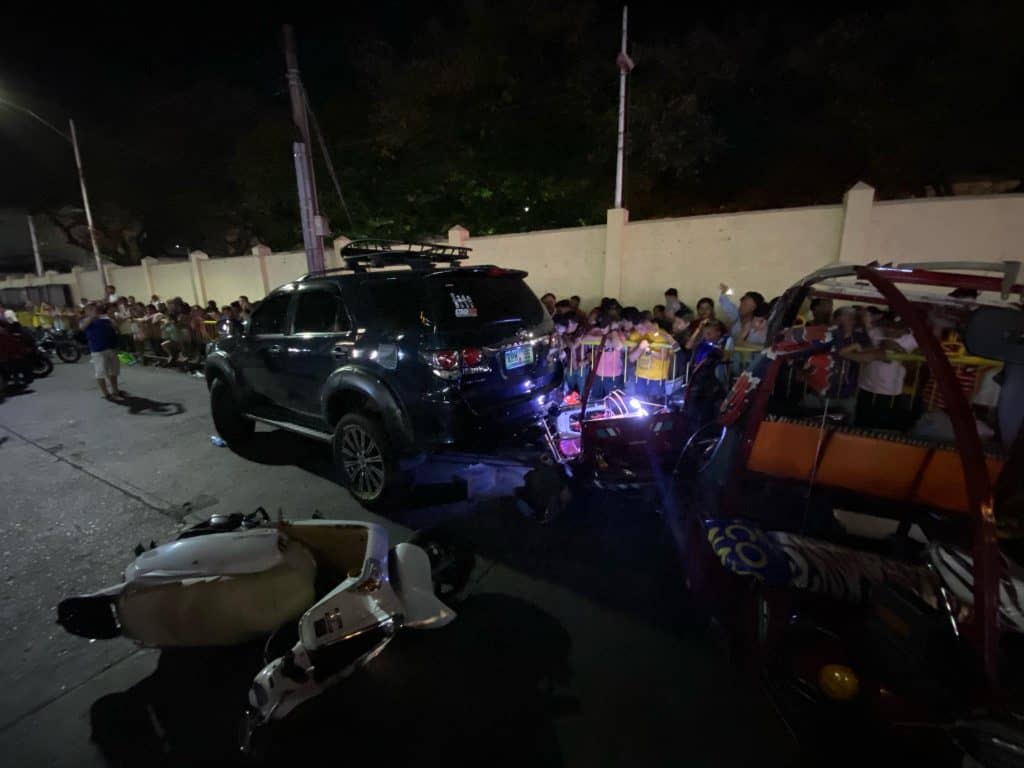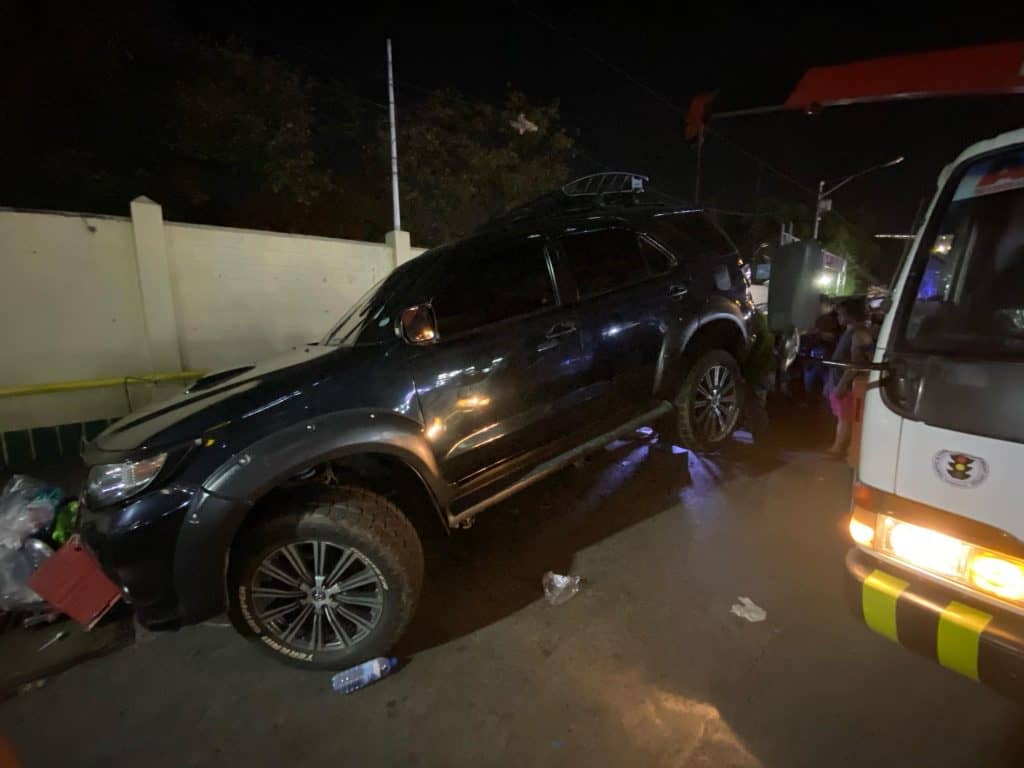 (This is a developing story)