The previous decade has doubtlessly redefined the Philippine automotive industry. Motivated by the unprecedented clamor for mindful innovation and sustainability, the local automotive community was introduced to a wide range of motoring products and services that pushed the envelopes of automotive technology. Boldly facing the dawn of a new era, the Manila International Auto Show (MIAS) continues to lead at the forefront of progress with a show that will mirror the future of this "Dynamic Decade."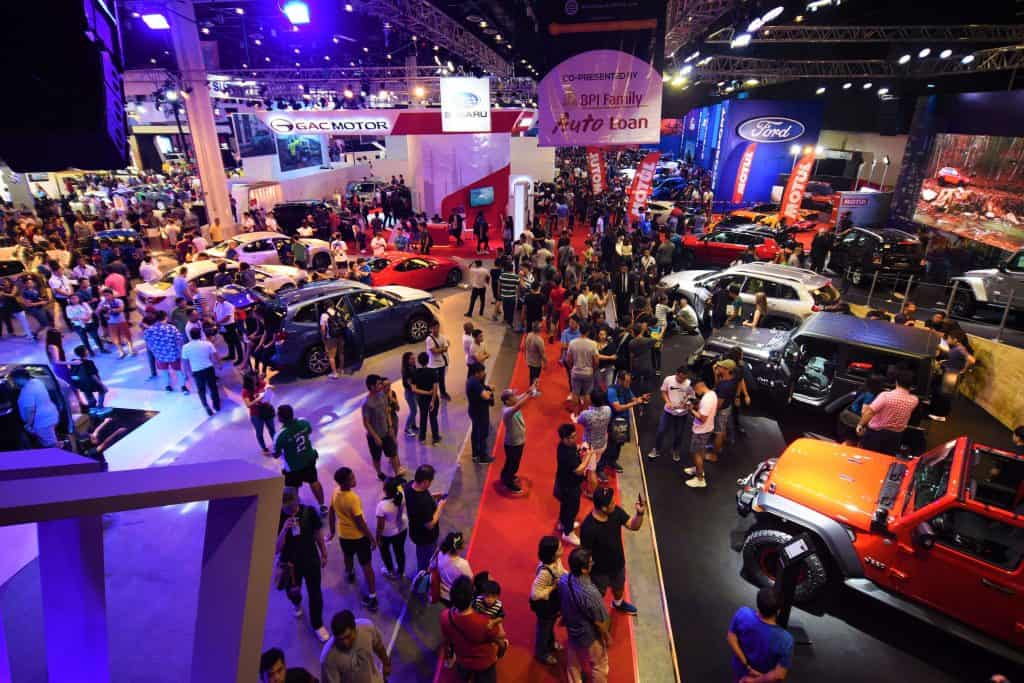 Now on its 16th year, MIAS is set to happen on April 2 to 5, from 10:00am to 10:00pm at the World Trade Center Manila (WTCMM) and the Philippine International Convention Center. If last year's MIAS focused on the "Fun and Function" of the industry's latest innovations as it housed 200 companies and welcomed over 140,000 visitors, MIAS 2020 aims to highlight the diverse possibilities and daring visions that will address the various needs, demands, and necessities of today's discerning market. As an effort to accommodate the increasing visitor and exhibitor count interested in the show, it has expanded to a new venue in addition to the previous, WTCMM. MIAS will be housing highlights at the PICC Forum with over 5,000 square meters exhibit area which is less than 400 meters away from the main venue. The product lines of this year's exhibitors will include car accessories, auto car care, truck parts and car insurance.
Taking center stage at this year's MIAS are the hottest car launches of the season located at the WTCMM Main Hall. Among the brands to unveil their most recent models for the season include Ford, Subaru, Hyundai, Nissan, Jeep, Chevrolet, Kia, MG, and Suzuki. Also showcasing their latest models will be Foton, Chery, Autohub, Peugeot, Geely, Volkswagen, Maxus, Mitsubishi, JAC and GAC. Apart from showcasing the most prodigious innovations in the automotive field, this year's MIAS is back with its exciting range of show highlights with Shell Helix Motor Oils as its major sponsor.
The old shall collide with new as MIAS 2020 presents a closely curated display of some of the most memorable car launches in the past decade along with a number of heritage-themed nameplate display to complement this year's new model launches. The car club displays will be located at the WTCMM Driveway.
As MIAS continues to recognize the growing demand for commercial vehicles and large trucks, this year's Truck Display will once again host the country's leading custom off-roading authorities. The Truck Pavillion will be located at the Northwing side of WTCMM. On the other hand, fans of toy cars will be delighted to know that the Miniature Die-Cast Car Collection will once again return to showcase some of the most impressive miniaturized versions of beloved car models.
A celebration of creativity and innovation, this year's Petron-MIAS Custom Classic Car Competition is also back to gather some of the most incredible customized cars in one venue. Alongside all these impressive showcases, International precision driver and Guinness World Record holder Russ Swift will also be returning with his trusty Subaru cars for another round of mind-blowing stunt performances. Further adding to the list of reasons not to miss this year's MIAS will be the Test Drive area where attendees can test drive select vehicles. This special area will be located outside the venue's Main Hall.
Organized by Worldbex Services International, the 16th Manila International Auto Show or MIAS 2020 is happening on April 2 to 5, from 10:00am to 10:00pm at the World Trade Center Metro Manila and Philippine International Convention Center. The event is co-presented by BPI Family Auto Loan and for the benefit of ABS-CBN Foundation Inc. For more details, visit manilaautoshow.com. Be in the loop and follow Manila International Auto Show on Facebook and @mias.ph on Instagram. For further assistance, call (02) 8656-9239 or email [email protected].