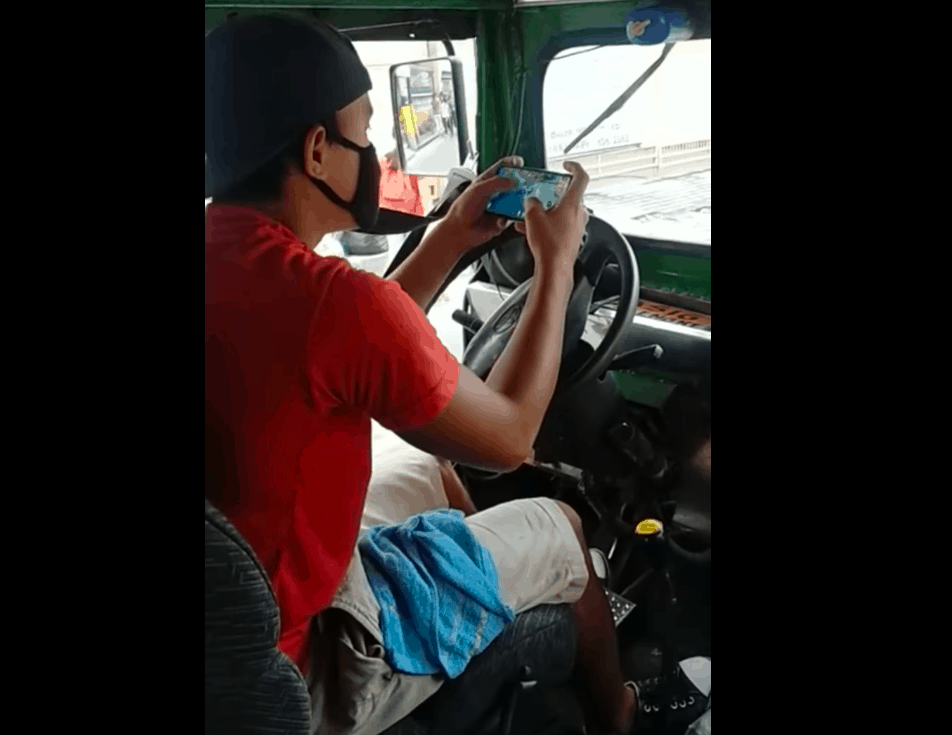 The Land Transportation Office (LTO) has apprehended the jeepney driver who was caught playing a mobile game while behind the wheel.
According to the agency, the driver and registered owner of the public utility vehicle (PUV) have been ordered to appear before their office for due process.
"We remind the public that there is no room for such behavior while on the road. LTO is very strict in advocating a safe and comfortable driving for everyone. Those caught to be endangering the safety of the public will be penalized." it said.
The viral video showed the erring PUV driver casually playing an online mobile game while driving through moderate traffic.
Under the RA 10913 or the Anti- Distracted Driving Act, any driver is prohibited from using communication devices or other electronic and computing gadgets while the vehicle is in motion or temporarily stopped at a traffic light or an intersection.
The law prohibits motorists from making or receiving calls, writing, sending or reading text-based communications, playing games, watching movies, performing calculations, reading e-books, composing messages and surfing or browsing the internet.
The LTO said that drivers are only allowed to use their devices during emergency situations such as reporting crimes, accidents, fire incidents or circumstances of immediate medical attention.
Erring motorists will be fined P5,000 for first offense, P10,000 for second offense, and P15,000 and suspension of driver's license for the third offense. Drivers who will be caught for the fourth time will be fined P20,000 and have their driver's license revoked.