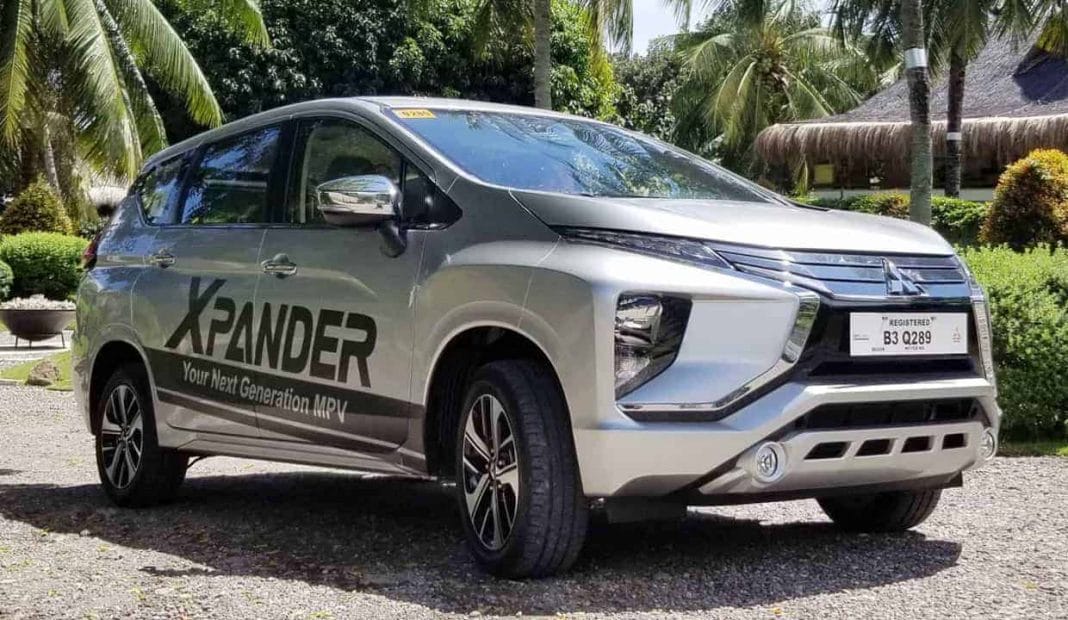 It doesn't take a marine biologist to acknowledge that the Philippines, being geographically located within the world's "Coral Triangle" – the epicenter of marine biodiversity of not just corals and fish, but also of many other sea organisms – is a global hotspot for some world-class diving… Free diving, scuba diving, or heck – even just snorkeling! Our plethora of precious underwater treasures has long put us on the map – especially of globe-trotting scuba divers. And among our most famous dive sites are those around Negros Oriental's Apo Island – a volcanic island about 74 hectares large, located some seven kilometers off its southeastern tip.
The vicinity of Apo Island is world-famous for scuba diving thanks to the Apo Island Marine Sanctuary and Protected Seascape – implemented by the National Integrated Protected Area (NIPA) Act of the Philippines – which is home to at least some 650 documented species of fish, and is estimated to nurture 480 to 500 different species of soft and hard coral. To put things in perspective, the entire Caribbean region is home to about 80 to 90 different species of coral. That makes this region alone, a powerhouse of marine biodiversity.
Fortunately for Filipinos, it is fairly simple to trek to the surrounding waters of Apo Island. The island falls under the municipality of Dauin, Negros Oriental; and access to the dive sites is just via a 30-to-45-minute boat ride from Dauin's coast.
For people residing outside of Negros island, the most straightforward route would be simply to take a flight to the gateway city of Dumaguete. And once in the City of Smiles, getting to Dauin would only be a 40 to 50 minute drive from the city center.
Although the route sounds fairly uncomplicated, what I find more challenging is transporting one's dive equipment to the final destination. My choice of vehicle that served perfect for this trip was the Mitsubishi Xpander – Mitsubishi's mid-size, multi-purpose vehicle that could seat seven people. I was traveling with my husband; and although there was only the two of us, we do carry a lot of bulky (and heavy!) dive gear – most of these being fragile equipment, which we would rather not subject to dull impact. I liked the Xpander because it offered a refined ride – not just for the both of us, but also to shelter our expensive gear.
What's also useful to know is that the Xpander is the only vehicle in its class that can offer a flat luggage floor without the bumps and gaps – extremely useful when carrying sensitive things. We only needed to fold the third row seats to accommodate all our luggage; but if one had to bring massive stabilizer bars for more professional underwater photography, the Xpander can offer up to 1,630 liters maximum cargo capacity with the second and third row seats folded.
Part of the reason behind the commodious nature of the Xpander is its class-leading interior length of 2,840mm – because that's practically enough space for seven adults. If you had passengers rather than suitcases to fill the vehicle, its second row has a handy tumbling feature that allows people easy access to the third row.
Mitsubishi's Dumaguete dealership is operated by Fast Autoworld Philippines Corporation; and it is only about a seven-minute drive away from the (DGT) airport. True to the reputation of Dumaguete being the "City of Gentle People," the personnel were delightfully friendly and eager to help. I know that it is often observed that the farther one goes away from a big city, the friendlier the people tend to become. But in the case of Dumaguete – I notice that the warmth already starts from within the city! And I find that this is among Filipino hospitality at its best.
Coincidentally, the Xpander, alongside the Strada, are the Diamond brand's two best-selling products in the province – and with good reason. The Xpander is powered by a fuel-sipping 1.5-liter 4A91 MIVEC engine; and it is this same engine that helps provide less riding vibrations. Moreover, the Xpander is an MPV that is easy to love for its great driving visibility and large glass area to peer through. The easy command of the road is thanks to its 205mm ground clearance – which is also useful when traveling through unpredictable road cuts and rough patches of road when in the province. Furthermore, the Xpander holds a four-star safety rating in the ASEAN NCAP.
It all sounds logical then, that the Xpander was recently awarded the Automobile of the Year title at the 2019-2020 Auto Focus People's Choice Awards. Additionally, it was also awarded Standard MPV of the Year and Best Design MPV of the Year.
I drove the Xpander for about 46 minutes to our Dauin resort on a paved provincial road also called the Negros South Road. The MPV was equipped with a two-DIN seven-inch capacitive touchscreen with MP3 player, a USB port and Bluetooth connectivity to get our entertainment choices going for the duration of the trip. I thought it was really smart to have 12V power outlets on standby for the first, second and third rows. And I found myself making lots of use of the surrounding smart storage spaces – sometimes sticking in them my small bags of lanzones (for snacking) and our take-out packs of chocolate Sylvannas.
Once we arrived at our destination, I took the opportunity to interview Kirsty Richards, the resident marine biologist and dive instructor of Atmosphere Resort. To give us better context, she shared a bit of the history of the place.
What I gathered was that, once upon a time, fishermen off the coast of Dauin overfished its waters. When they started noticing the decline in their catch, they first responded by resorting to longer fishing hours, using finer 'nylon plastic' nets, and worst of all – resorting to cyanide and dynamite fishing. As you may have imagined, the locale's fish stocks only dropped even further.
In desperation, the community decided to create its own no-take marine sanctuary on 10 percent of its fishing grounds – and this initiative triggered an awakening that would eventually change the fate of the underwater ecosystem surrounding Apo Island, as well as the livelihood of the town folk forever. Fishermen started benefitting from the sanctuary's 'Spillover Effect', and this win-win situation convinced every local resident to cooperate with the conservation effort.
By 1985, Apo Island's Marine Sanctuary became official. It is an inspiring example of how a proper marine park came to be – starting from the bottom, up. The locals witnessed an amazing turnaround, because they were so invested in it themselves.
The next morning, we had a magical time scuba diving around Apo Island – admiring its robust, field upon field of corals that came in parquets of pastel colors, alongside the many organisms that lived within them. We swam across vast reefs – many of them shallow – and lost ourselves (just figuratively) in the eerie paradise of pink, purple, orange, yellow and green.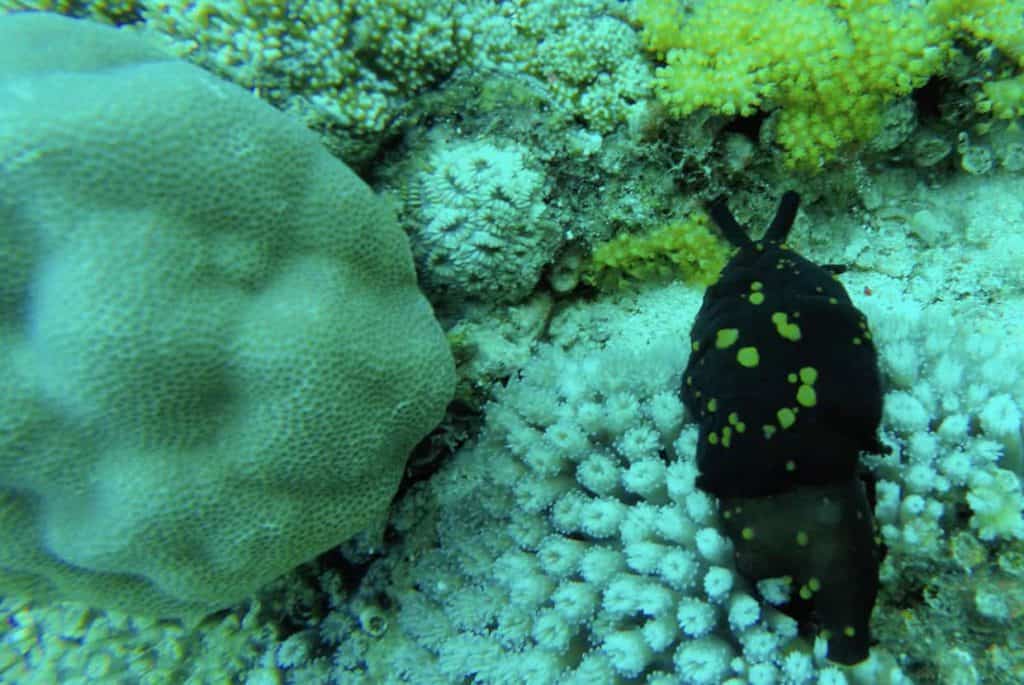 We also did a steep wall dive, and frolicked around in conditions of very good visibility. Oh, and when diving around Apo – sighting sea turtles are almost guaranteed.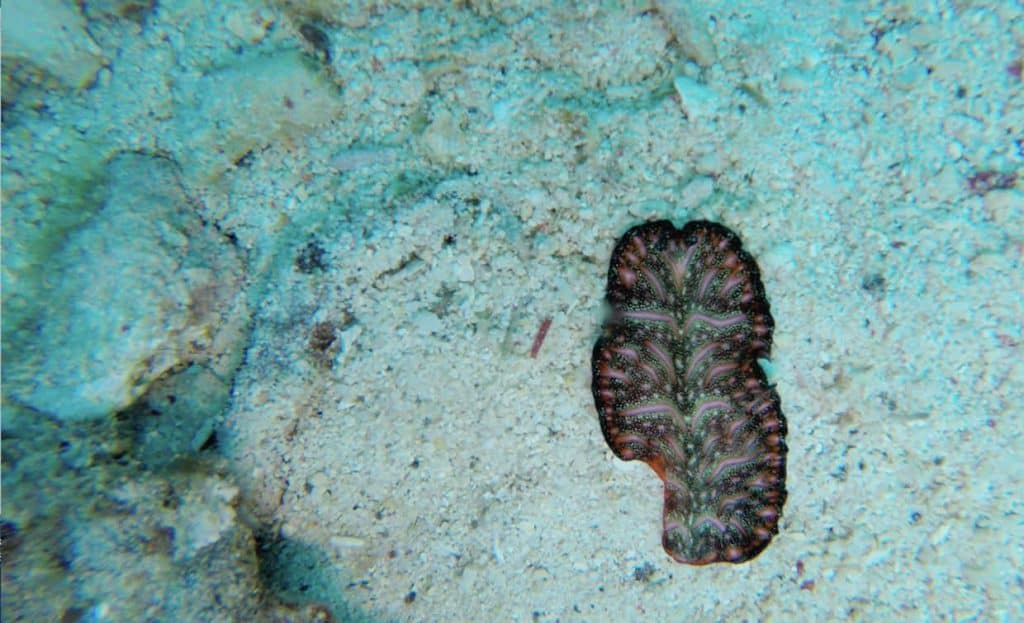 At the end of the day however, we must recognize that even our 'protected marine reserves' are still under constant threat. Lots of plastics from neighboring islands still find their way into the waters of Apo Island; and for this, the only way to stop it is by reducing or completely eliminating the use of plastics altogether. We can start by boycotting single-use plastics, such as straws. We can also support local organizations that are trying to make a difference.
I remember that Mitsubishi Motors Philippines also holds relevant CSR projects such as the rehabilitation of Mangroves in Palawan, near the town of San Vicente. Perhaps if we all tried – as in really tried, and not just posted about it on social media – there is still hope for many of our local, endangered species to someday thrive.