"I shall return" was the immortal line spoken by the legendary Gen. Douglas McArthur during World War II.
It may very well be the line of come-backing Chinese auto brand, Chery.
It would take guts to bring in a brand that spectacularly failed in this market more than a decade ago. But if there is one automotive distributor that could pull it off, it could only be the United Asia Auto Group Inc. (UAAGI).
ISO-certified UAAGI is also behind the Chinese commercial vehicle brand Foton, steering this brand to a solid Top 10 (No. 9, to be specific) position in total Philippine vehicle sales — overtaking vastly more famous brands in the process. 
And now, UAAGI is poised to work its magic on a more mainstream brand in Chery. Chery Auto makes passenger cars, crossovers and SUVs, which are the fastest growing segments in the Philippines today.
The initial attempt by Chery in 2007 marked the first time for a Chinese automaker to enter the local market, which as sales figures went, was not prepared for a China-based brand at the time. The after-sales support of the original distributor left a lot to be desired as well.
The intervening years, however, and 2019 in particular, saw a resurgence of Chinese automakers entering the local market. Close to half a dozen China auto brands have entered the Philippine market in the last 12 months.
"The time is ripe for us to bring in a second automotive brand, and we are convinced that Chery Auto now has the right mix of design, features, technology, and pricing in its product line to make a strong impact on the Philippine market," said UAAGI president Rommel Sytin during the official media launch held at The Tent at Solaire in Pasay City last Wednesday.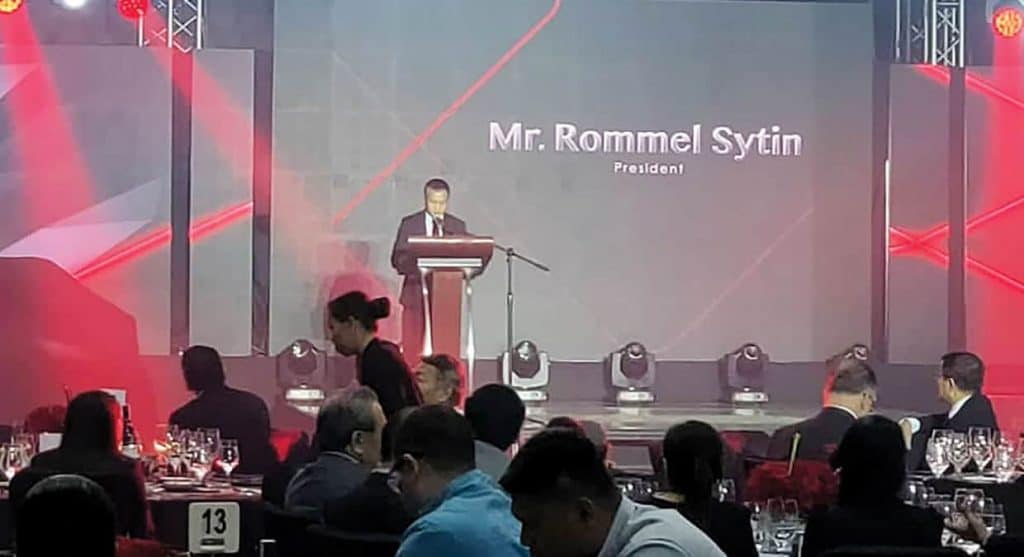 "History and experience are the best teachers, and we have learned a lot from Foton's success in the Philippine market as well as where previous efforts to market Chery have failed — and we have taken all that to heart," shared Sytin.
The lineup of Chery models that will mark the initial reentry to the Philippine market will be composed of an all-crossover range. These are the Tiggo 2, Tiggo 5X, Tiggo 7, and the seven-seater Tiggo 8. All models are powered by modern 1.5-liter inline-4 fuel-injected DOHC 16-valve Euro 5-compliant petrol engines (turbocharged for the Tiggo 7 and Tiggo 8) and mated to either a five-speed manual transmission or six-speed automatic.
All models are made in Chery's world-class, state-of-the-art, fully robotized plants in Wuhu, China. All Chery models have contemporary styling and modern comfort, convenience and safety features, while the higher-end models boast luxury car features like 10-inch UHD touchscreen displays, foot-sensing automatic power tailgates, automatic LED headlamps, LED taillamps, cruise control, smart key entry system, six-way power-adjustable seats, LCD instrument panel, panoramic sunroof, leather seats, 18-inch alloy wheels, and much more. For safety, Chery automobiles feature six airbags, front and rear radar-based driving aids, and a full suite of electronic driver-assist systems. 
The Chery brand sold over 750,000 units last year, a growth of 11 percent compared to the previous year. Chery has been China's biggest exporter of passenger cars in the last 16 years. Chery has sold over 7.2 million vehicles in over 80 countries. It is also a leading manufacturer of hybrid and full electric vehicles, not just in China, but in the world.
"We are excited to bring in Chery. The new cars possess all the brand values Filipinos now look for and we are convinced that the local market will warmly receive these latest models," Sytin added.
To emphasize its confidence in the vehicles, Chery Auto Philippines is offering an industry-leading 10-year/1,000,000-km Powertrain Warranty on top of a five-year general vehicle warranty. And to sweeten the purchase, Chery Auto Philippines is offering free three-year preventive maintenance service (PMS) package to all buyers of any Tiggo model.   
Prices for the new models start at P695,000 for the Tiggo 2, P818,000 for the Tiggo 5X, P1,195,000 for the Tiggo 7, and P1,280,000 for the seven-seater Tiggo 8.
The Chery dealership and service network will be announced soon. For more info, visit Chery Auto Philippines' Facebook and Instagram pages on CheryAutoPhilippines.