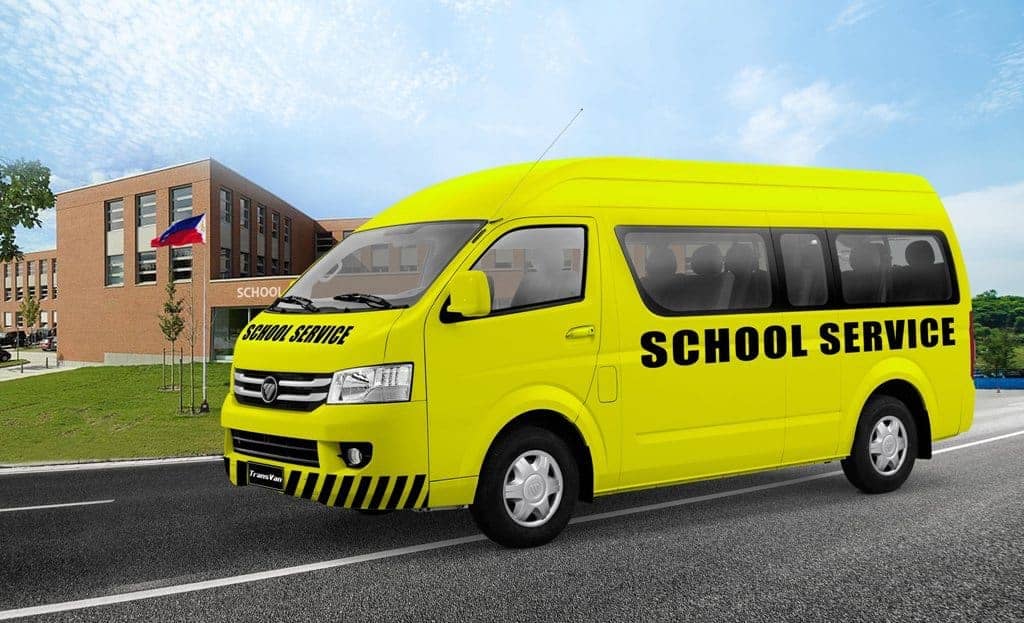 Foton Philippines is rolling out the TransVan HR, meant to be either a public utility vehicle or a private people mover.
It boasts height and space, performance, safety features, and affordability—major things to consider when purchasing a new vehicle whether for family or business. 
Measuring 5,335 millimeters long, 2,020mm wide, and 2,250mm tall, the TransVan HR is considered one of the widest and tallest offerings of the commercial vehicle brand in this segment. In-cabin height clearance is sufficient, letting passengers like kids move comfortably inside, and stand up due to its high bubble roof.
Its Euro-4 compliant, four-cylinder, turbocharged diesel engine generates 225Nm between 1,800 to 2,000rpm, and is connected to a five-speed manual transmission, enough to carry up to 16 passengers, along with their stuff for school. 
For the driver and kids' comfort, the TransVan HR comes standard with front and rear air-conditioning, and has a 2-DIN sound system that supports CD, AM/FM radio, AUX and USB connectivity for additional entertainment on the way to school or home.
Seatbelts in these vehicles are necessary to provide occupant protection. Foton designed the TransVan HR with individual seatbelts for every passenger. It also boasts anti-lock brakes (ABS) with EBD and brake assist for added safety.
Foton Philippines president Rommel Sytin said, "With the TransVan HR as a school service vehicle, we can reduce the pollution caused by individual cars and make the air in the community cleaner. Also, there's no need to take your personal vehicle out during the peak traffic hours—less traffic, more savings on gas, and most importantly, time." 
He continued, "The TransVan HR is on its way to be a city fixture, and among those who work, live, or do both in them, the van's more than a dozen space configurations, easy upfitting, and low running costs have kept sales strong since Foton introduced the model in 2014."