A few weeks after inaugurating its Metro Clark showroom, Foton Philippines resumed its dealership expansion with the reopening of a newly renovated Cagayan de Oro facility. 
"As our brand grows, we also want our customers to experience how great Foton is when they purchase their vehicles and during the aftersales processes. We want them to feel (the) welcoming ambience, and have a hassle-free ownership experience as soon as they enter our dealership," said Foton Cagayan de Oro dealer principal Roger Chiu.
Moved to a larger and more accessible site, the Foton CDO dealership now showcases a two-story, state-of-the-art building on a 2,000 square meter lot. The showroom is capable of displaying 30 vehicles, while the service area features 10 bays. There are also parts and accessories counters and a customer lounge where clients can sit back and relax while waiting. 
"The inauguration of Foton Cagayan de Oro marks yet another milestone in our commitment to establish fruitful and everlasting relationships with our patrons. We continuously strive to reach our customers in different areas around the Philippines, and deliver world-class Foton products and services by providing an extraordinary customer experience with us," said Foton Philippines president Rommel Sytin.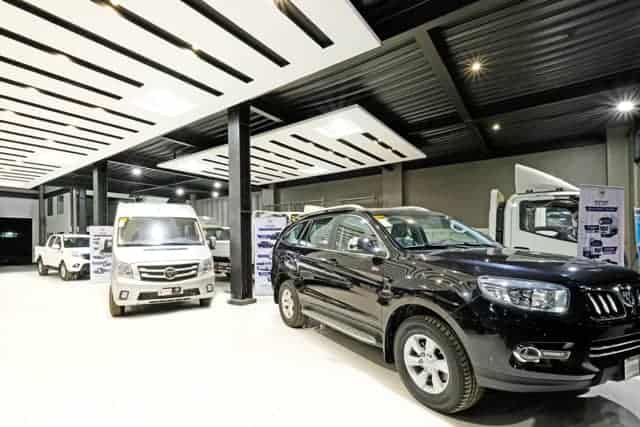 Foton Cagayan de Oro was first opened in 2008, and is the first dealership to be established outside Metro Manila. "We are truly grateful to Foton Philippines and United Asia Automotive Group Inc., for its long-term support and encouragement for more than 10 years," Chiu added. "For the past decade, I'm proud to say that Foton Cagayan de Oro has strongly impacted the region's trade and commerce, banking, infrastructure development, employment, public services, and, widely, the private sector." 
The company announced that Foton will open 30 dealerships in the Philippines by the end of the year. These outlets will be offering passenger vehicles including vans, pick-up trucks, and SUV; light-duty trucks; medium-duty trucks; heavy-duty trucks; and heavy machinery — all designed for the increasing demands of various businesses in the region.
For inquiries, call 0999-9999998; visit www.foton.com.ph or www.facebook.com/FOTONPhilippines.  — From Foton Philippines