United Auctioneers Inc. (UAI) is holding its "ultimate auction" for its 20th anniversary on November 22 to 25 at 1445 Argonaut Highway, Subic Bay Freeport Zone, Olongapo City. The 127th auction held by UAI will be the grand finale to the company's 20th Year Grand Anniversary Raffle Promo, with 20 brand-new vehicles to be won. Over a thousand quality trucks, construction equipment, and industrial units will be up for sale at the unreserved auction.
UAI says it remains focused on the continuous improvement of the four key factors that contribute most to its success: process, system, people, and technology.
The company recently inaugurated its SRF Factory, which is now being fully utilized for production. The factory boasts an array of new equipment — four post truck lifters, and centralized compressors, among others — that will further enhance the efficiency and quality of UAI's production process.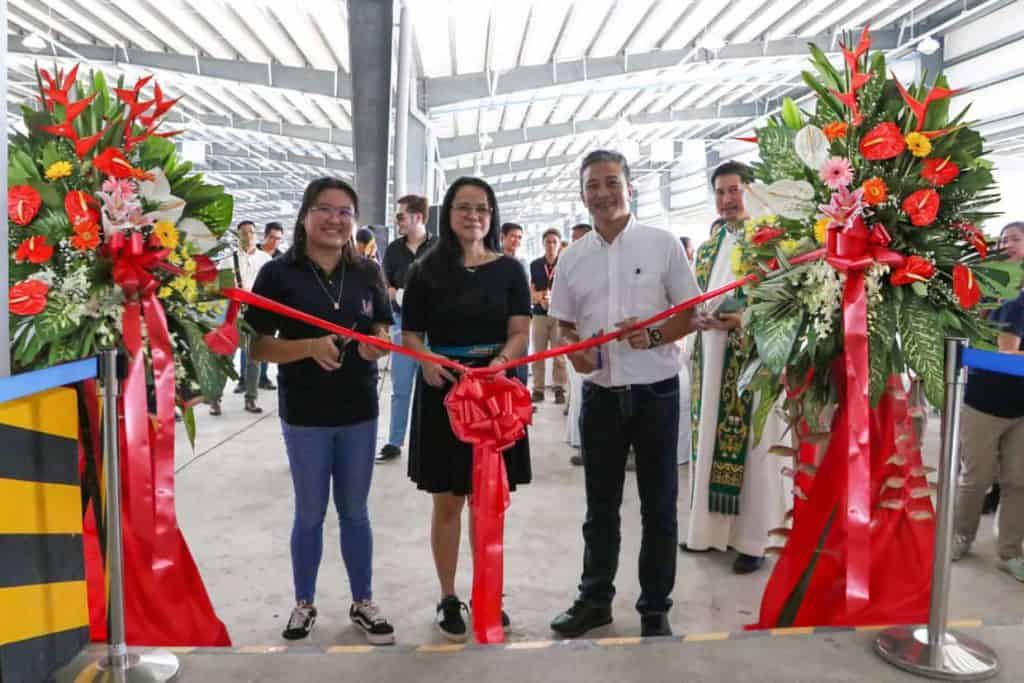 The blessing of the factory took place last September at Subic Bay Freeport Zone, and was graced by the presence of SBMA chairperson and administrator Atty. Wilma Eisma, senior deputy administrator for Business and Investment Renato Lee, and United Auctioneers, Inc. CEO and president Rommel Sytin.
Being the first ISO 9001-certified industrial auction company in the world, UAI seeks to always hold itself to high international standards. Continuous improvement is key to retaining the ISO certification as well as customer satisfaction, and UAI's core processes reflect this in every aspect.
As a testament to UAI's commitment to continuous improvement, the company upholds a world-class experience for its customers by unveiling its newly renovated air-conditioned buyer stand. Customers will now be welcomed into the bidder stand, where majority of the day is spent bidding on paraded units, with a blast of cool air in the open-space area with newly-installed modern air conditioning system – a first in the auction industry. The newly improved bidder stand now also features an on-site food kiosk where buyers have easier access to food and refreshments, ensuring a topnotch seamless bidder experience from start to end. These renovations stem from an initiative to deliver a more pleasant bidder experience, in addition to UAI's promise of providing only the highest-quality remanufactured trucks and equipment.
This November will be buyers' last chance to enter the 20th Anniversary Raffle Promo for a chance to win one of 20 brand- new Foton vehicles. UAI is raffling off five units of the Foton Gratour Minivan, five units of the Foton Gratour, units units of the Foton TransVan HR, four units of the Foton Toplander A/T 4×2 EL, and two units of the Foton Toano. The draw will be on December 13 at 1 p.m., and registered bidders receive one raffle ticket for every P200,000 effectively spent on valid purchases.
UAI's 20 years in the industrial auction industry come with its fair share of challenges and achievements. At the height of the Asian financial crisis in 1999, inventory moved at a snail's pace. In an effort to market effectively and hasten the sale of all slow-moving inventory, UAI's owners decided to hold the company's first "everything must go" liquidation auction, which proved to be highly popular. From holding one auction a year at the time of incorporation, UAI now holds its renowned auctions every other month at Subic Bay. Today, United Auctioneers is the largest and very first ISO-certified auction company in the Philippines.  
The company is consistently recognized by the Bureau of Customs every quarter for being one of the top revenue contributors of the Port of Subic, having sold over 125,000 units to more than 48,000 registered buyers to date. Those who have provided their testimonies have commended UAI's competitive prices and wide selection of trucks and heavy equipment, which in turn have improved accessibility to businesses wanting to grow and expand in various sectors.
As a result, UAI's high-quality products are frequently used in a number of infrastructure projects and business ventures that have enabled the employment of millions of Filipinos.