Peugeot is earnestly hoping for better days ahead in terms of finding a foothold in the local automotive scene.
Effectively lopping off P1 million from the price of its 5008 was certainly a good start. Updating the seven-seater SUV with new accoutrements while keeping the P2.19 million price tag surely doesn't hurt, either. This is made possible with the opening of a Peugeot production facility in Penang, Malaysia – enabling the company to leverage AFTA goodness.
At the recent launch of the 5008 here, Peugeot Philippines business development director Dong Magsajo said changes afoot are about "(taking) the ownership experience to the next level." He further remarked about the SUV: "Already boasting of advanced features that put many an SUV to shame, we are proud to announce that we've listened to our customers and packed our seven-seater with even more features." These are fighting words for sure, and Magsajo added that Peugeot Philippines is backing it up by upping even its after-sales game. The Peugeot Pasig dealership is now the country's first-ever in-house service facility with 24/7 operations.
Obviously cognizant of a surfeit of competitors, Peugeot is work doubly hard to find its own place under the sun and resonate in the niche (and price point) it wants to tap. Getting noticed is half the game; the other is actually getting people behind the wheel to experience what the brand is all about.
Oodles of seat time – never mind that a huge chunk of it was spent mired in traffic – was what I got recently through a multi-day lendout of the aforementioned 5008. And I certainly liked what I saw, felt, and drove.
First off, the price tag isn't bad at all for what you get. First churned out by Peugeot factories in 2009, the 5008 was actually a compact MPV before it was reimagined into a crossover SUV in both five- and seven-seat versions. The sole variant we get here is the seven-person 2020 Peugeot 5008 Allure, powered by a 1.6-liter twin-scroll turbo punching out 165hp (at 6,000rpm) and 240Nm (at 1,400rpm). But we'll get to that later.
First, it must be said that the 5008 looks good – not in a "hey, look at me flailing my arms" way, but in a sober, classy, and unhurried manner. It's neither overwrought nor facetious, and there's an unmistakable presence, heft, and dignity.
Inside, the 5008 welcomes occupants with an elegant muted interior marked by the use of various premium materials. Immediately noticeable is the small oval-shaped steering wheel wrapped in leather. The smaller size keeps it out of the line of sight of the digital instrument cluster. I expected to exert more steering effort, but was delightfully mistaken. The setup is all part of the Peugeot i-Cockpit "high-tech environment," which also includes an eight-inch capacitive touchscreen and other nifty touches – leading to what the company calls a "unique and immersive driving experience." I found myself fiddling with the instrumentation cluster more than I needed to because I loved the Tron-like graphics transitioning from one look to another. The Claudia leather seats look and feel more resistant to wear (and, well, wayward French fries).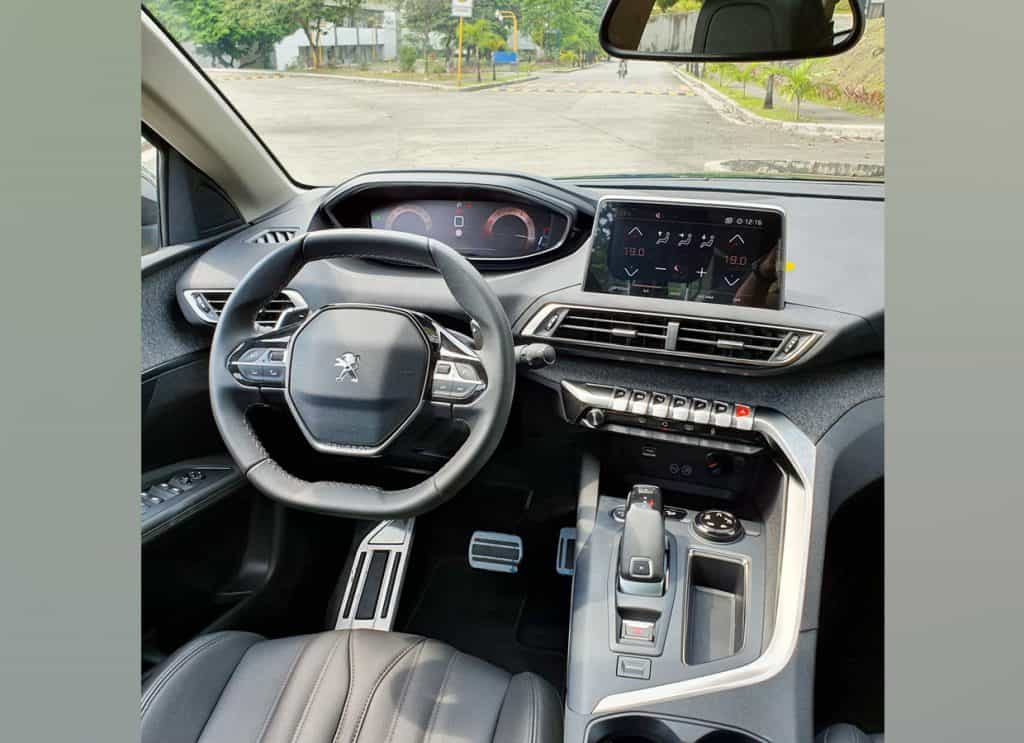 Peugeot also brings back the 5008's beloved panoramic sunroof, first seen in 2013. It's certainly a welcome option that lets sunlight (or moonlight) in when you're feeling a little claustrophobic and want to catch a glimpse of the sky or skyline to see more of the world. At night, you can also choose from a couple of colors of ambient LED lighting – another premium touch that's fast becoming a standard at more expensive price points.
Further helping the 5008 transcend its asking price is a healthy slew of more tech, specifically Peugeot's Advanced Driver Assistance System (ADAS). This is now the cherry on top of the vehicle's five-star Euro NCAP rating. The suite of safety measures includes an active blind spot detection system, advanced driver attention alerts, lane keeping assistance, and a speed limiter and cruise control feature with intelligent speed adaptation. Don't worry, they'll be felt and seen only when needed.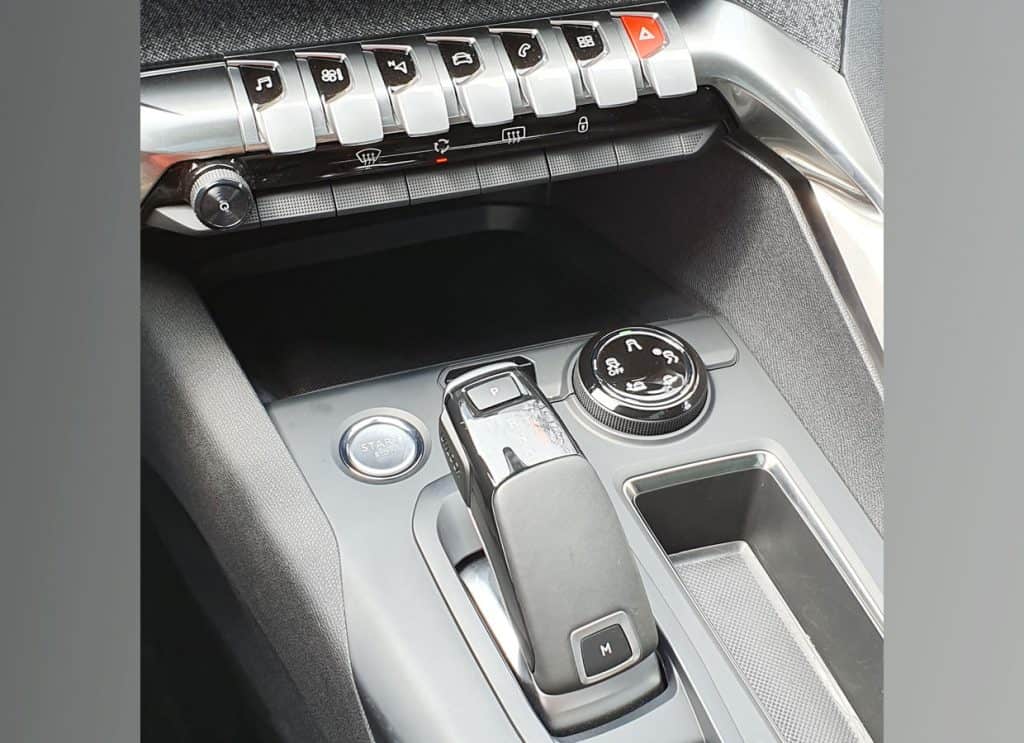 And the drive? An engine with 1.6 liters might sound pedestrian, but remember that this power plant is turbocharged. It corrals a lot of horses and unleashes generous torque (at low revs), but there's a bit of a lag. You're not supposed to go racing on the road anyway.
The 5008 turns heads and stands out as if it didn't get the memo it's supposed to be a smallish SUV. Speaking of which, space is generous in the first and second rows. Alas, the third meant for two is a little tight, save for smaller passengers. The better option would be to fold it and realize more cargo room. While we're at it, you'll appreciate the automatic tailgate with foot sensor – perfect for grocery runs when you've got your hands full.
Don't worry, this French looker has you covered.