Under the stewardship of United Asia Automotive Group or UAAGI, Foton has grown to become a powerhouse. From its humble beginnings, it's now risen to become one of the top 10 bestselling car brands in the Philippines. With that in mind, UAAGI has set its sights on a new venture, Chery Auto. Will lightning strike twice?
Unknown to many, Chery is the first automotive brand to be exported from China. Suffice to say, things didn't turn out as expected. Marred with copycat designs and quality issues, they learned that they needed to step up their game. Facing a fast-growing automotive market there, Chery established a holistic technical and product R&D system, and hired global talents. They even invested in their own powertrain development and rationalized their platform development.
Their investment and hard work certainly paid off. In the latest 2019 JD Power Initial Quality Study (IQS), Chery ended up with a 92 PP100 score—well above the average of 97 PP100. The study tracks new-vehicle quality by examining problems experienced by new-vehicle owners within the first two to six months of ownership. The overall initial quality score is determined by problems reported per 100 vehicles (PP100), with a lower number of problems indicating higher quality.
"Chery approached me two years ago," reveals Rommel Sytin, president of UAAGI. "I was somewhat hesitant until I made a visit to their headquarters in Wuhu, China. Their vehicles, particularly the crossovers, have evolved into truly world-class products in terms of design, specifications, workmanship, and performance. They are already compliant with Euro 5 and even Euro 6 emissions standards. Their manufacturing facility is fully robotized."
Investment in R&D has helped Chery grow, selling 7.2 million vehicles since its founding in 1997. Additionally, they've exported more than 1.4 million units to over 80 countries. In 2018 alone, they exported 126,993 units — more than MG, JAC, and Brilliance (the next three biggest exporters) combined.
"The products and the service weren't what the market needed then," says Sytin. "But now, we are confident — we are convinced — that all the ingredients are in place. The timing is right."
If Filipino customers aren't convinced enough, Chery is offering an industry-leading 10-year / one-million-kilometer powertrain warranty on top of a five-year general vehicle warranty. Sweetening the deal, Chery Auto is also throwing in three years of preventive maintenance service for free, too.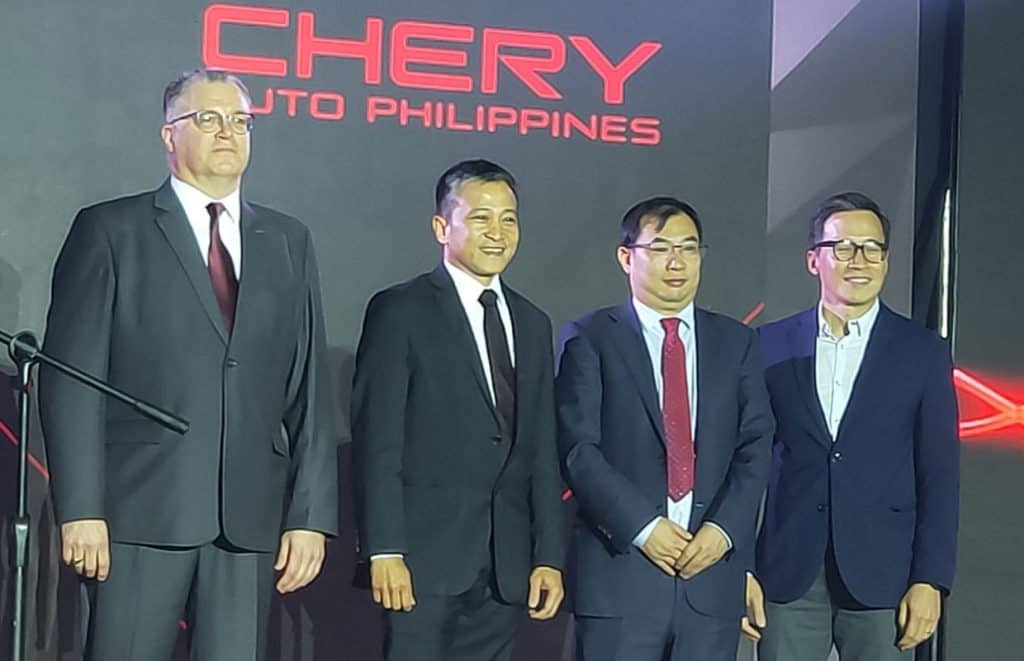 UAAGI is also tapping into the existing network of sister brand Foton to quickly grow Chery Auto. Plans are in place for 12 dealerships with retail sales to begin as early as January 2020. These locations are: North EDSA, Pasig, La Union, Bacoor – Cavite, Talisay – Cebu, General Santos, Davao, Cainta, Pasong Tamo, Alabang, Iloilo, and Cagayan de Oro.
In the meantime, Foton dealerships at these locations will display the Chery Auto vehicle lineup in the coming weeks. Moreover, the brand will be holding road shows at major malls both in Metro Manila and in the provinces in the lead up to the opening of these brand-new showrooms.
All in all, conditions are ripe for Chery to finally gain a foothold in the Philippine market.