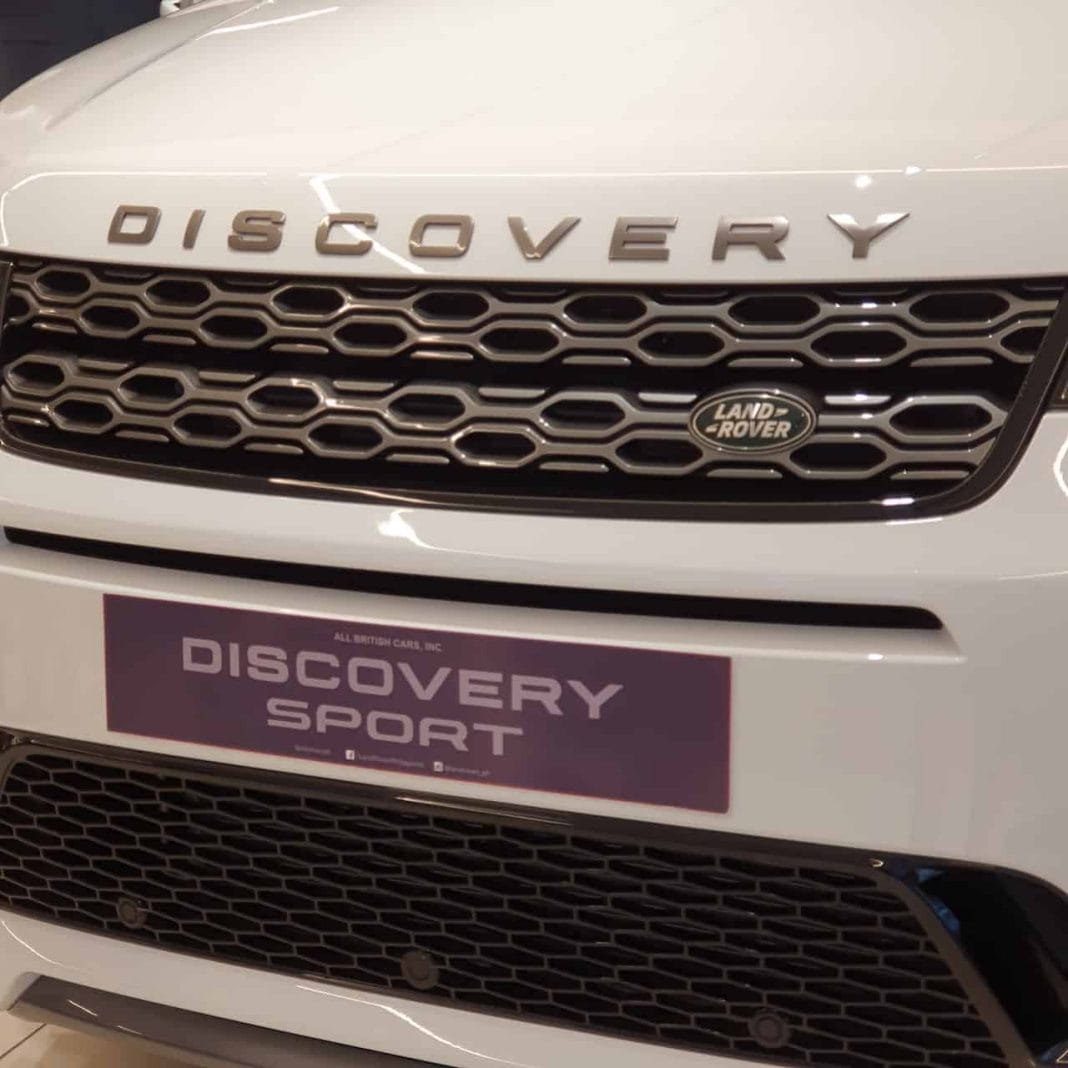 By "disco" we mean the Land Rover Discovery Sport; and by groove we refer to the good ol'-fashioned gear shifter, which had been supplanted in the Disco by a rotary knob sometime ago.
Apparently, a lot of the customers of the UK carmaker weren't really amused. "People clamored for the stick shift," declared Coventry Motors Corporation (CMC) president Chris Ward in a speech as he revealed the latest iteration of the storied SUV at All British Cars showroom on EDSA, Greenhills. CMC, the exclusive Philippine distributor of Jaguar and Land Rover vehicles, is now making available two variants of the aforementioned vehicle. Yes, both variants will see the return of the old-school shifter – along with paddle shifters for added convenience. The two Disco flavors are the S (at P4.49 million) and the R-Dynamic S (at P4.79 million). Both are powered by a 2.0-liter, turbocharged diesel heart serving up to 150ps (at 4,000rpm) and 380Nm (at 1,750 to 2,500rpm). Performance is accessed via a nine-speed automatic.
It's about giving people more of what they want in the Disco because, well, a lot is riding figuratively and literally riding on it.  Since the first generation of the nameplate was launched in 2014, the Disco has become "one of the biggest (Jaguar Land Rover) sellers globally because of where it sits in the market." Cognizant of the popularity of the SUV format, Chris added that the company "wants our cars to do more." JLR looked at the market, and reckoned what it needed to do to make improvements.
"This is not a completely new car… (it's) evolution not revolution. But how we evolved it is really nice," the executive added.
Changes abound to reflect more contemporary technology and innovations. For one, JLR nixes the Xenon headlamps in favor of LED headlights. The bumpers and front grille have also been swapped out with new ones, and LED taillights now boast sweeping turn indicators. 
Inside the cabin, the Disco Sport is bestowed a digital Touch Pro infotainment system and "more premium materials" in pursuit of a "high-quality yet practical space." Even seats have been upgraded to enhance comfort and versatility. The second row of the five-seater (a five-plus-two configuration can be requested) can be folded 60:40 through a split fold and slide functionality that comes handy for any family adventure – be it a school run or a family holiday. There's wireless charging tucked away in the lower center console for compatible mobile devices, as well as 12-volt connectivity points on both rows because, well, you can never have enough of those.
The exterior of the Disco sports design cues familiar to the line, such as the clamshell bonnet, rising beltline, and tapered roof, although the company insists that "proportions have been optimized to project a more striking visual."
Meanwhile, Land Rover now employs a so-called Premium Transverse Architecture (PTA) to make the Disco's body 13 percent stiffer than before. Cracking down further on NVH (noise, vibration, and harshness), the company says it has mounted subframes for improved comfort and safety.
Ward added that the Disco still possesses "great dynamics," offering torque, stability, as well as "all sorts of stuff that helps maximize grip," quipped Ward. In an exclusive interview with WHEELS.PH, the executive said that he was surprised by the fact that Filipino customers were the first to ask him for the water-wading capability of the SUV (it's 600 millimeters).
"I genuinely hadn't encountered it in any other market I've worked in. My sales people didn't even know and had to go look it up," he said with a smile. "You guys have different weather situations here." Ward also commented on how Filipinos are "better at understanding how to drive through water."
Overall, he's extremely confident that Land Rover has a compelling product in the new Disco that will surely earn a lot of interest. Add to this the friendlier local pricing of the new Discovery Sport compared to its tag some five years ago. "Despite being a better car with better specs, it's much cheaper than its old price of P5.3 million," Ward stressed. 
Customers may reserve a unit or book a test drive at the All British Cars (ABC) showroom on EDSA Greenhills. For more details, visit www.landrover.ph