There's always been some sort of unspoken artistic appeal when one starts talking about Volkswagens — especially when you reminisce about their classic models. I had the pleasure of meeting some of VW's local artist-enthusiasts, and it was during a drive destined for Baguio aboard the brand's classy, flagship model — the Volkswagen Lamando.
The Lamando made its Philippine debut back in 2018, offering Filipinos an affordable midsize vehicle with premium appointments, backed by German technology. It has since been an enticing prospect in the midsize sedan segment, especially with its fuel-sipping, 1.4-liter turbo gasoline engine (with BlueMotion technology) that feels comparable to driving a naturally-aspirated 2.0-liter engine. That's some delightful punch for less fuel — an attractive proposition especially for traffic-cursed Metro Manila residents who occasionally wish to stretch their legs and go out for long, weekend drives.
The Lamando is locally offered in two variants, namely the SE and higher-tier SEL. Both carry a Euro-5, TSI (turbocharged stratified injection) power plant, mated with a seven-speed direct shift gear (DSG) transmission, which is excellent for breezing through highways with confidence, providing reliable thrust to overtake when necessary, while keeping that classic "solid" feeling that one tends to appreciate while riding European-engineered cars.
We took our three northern expressways en route to Baguio on this trip: starting with the NLEX, passing through the SCTEX, and eventually across the TPLEX before ascending mountains via the new Asin road — a route that I found extremely exciting to drive through, although it is not for everyone (as it involves very twisty roads, some tight turns, a few blind corners, and relatively narrow lanes).
The Lamando churns out a maximum power output of 150ps at 5,000rpm and is capable of maximum torque set at 250Nm starting at 1,750rpm. That's more than you'll need to get yourself up there at approximately 5,000 feet above sea level — to enjoy crisp breaths and the pine-fragrant breeze of our famous mountain city.
Our first stop was at the Tam-Awan Art Village of Baguio, an artistic hotspot with a cafe that served coffee made from locally grown beans (including… yes, delicious civet cat coffee!) and teas from mountain-grown leaves, served with wild honey — all while guests are surrounded by original art pieces and all sorts of art deco crafted by artists from the region.
To my surprise, I discovered that many Cordilleran artists are apparently huge fans of Volkswagen (particularly of its iconic Beetle), and that in fact, they even have their own small club there so they can regularly gather and talk all things that are Volkswagen!
Recognizing this intangible treasure, Volkswagen Philippines announced its Volkswagen Lamando Art Competition for Baguio, which challenges Filipino artists to create Volkswagen-inspired art pieces using creative techniques. Filipino artists who wish to join will need to submit their art pieces in Baguio; and the awarding ceremony is slated in the first quarter of 2020.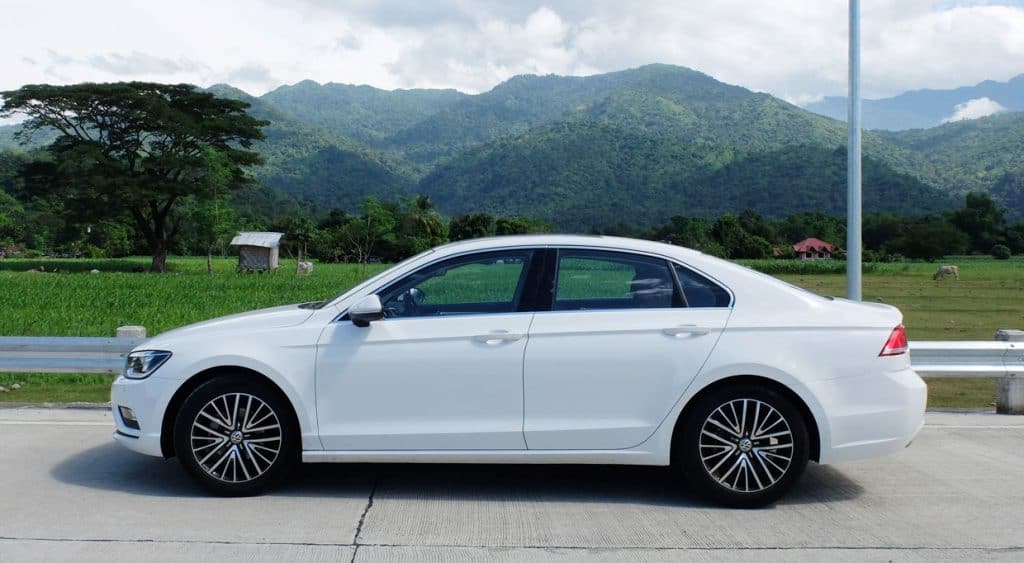 Among the most interesting art pieces that I found were drawings not made out of ink or paint, but created from burnt parts of wood — controlled by the artist via a magnifying lens while working under the sun. The wood that acted as the canvas was first slathered with a primer coating; and all of these boards were made from locally sourced trees. 
For lunch, our contingent stopped by the Pinewoods Golf and Country Club to enjoy a hearty Filipino buffet with the most delicious tomato-infused sinigang that I've tasted in a long time! By the end of the day, we retired at the Sierra Pines Baguio Hotel, a hidden gem I've never been to before, that had a huge collection of Filipino artworks and historical pieces (inside the property itself) that is easily worth several millions of pesos!
Inside their Adkos Gallery, which is named after the Ibaloi word for "decoration," are several original works of National Artists: Vicente Manansala, Arturo Luz, Hernando Ruiz-Ocampo, and Botong Francisco. Also on display are some sketches originally drawn by Jose Rizal, and an original transcript of Noli Me Tangere and some of his other works! This is truly a little, private museum worth discovering while in Baguio!
Another secret place I discovered during this trip was Mama's Table — basically a family home turned into a private dining area, strictly by reservation only. At the helm of its gourmet home kitchen is Chef Vicky Clemente, a Filipina who studied sophisticated ways of preparing food in New York, and who later decided to retire back in the Philippines and take care of her mom who lived in that house in Baguio. Our special dinner included finely prepared hors d'oeuvres made with traditional Filipino-favorite ingredients, and the ambience of a warm family home (with a fireplace). Experiencing all these amid the wintry Baguio evening made this dinner the perfect holiday experience!
Just like the delightful treasures of this Baguio sojourn, the Volkswagen Lamando is bound to surprise any customer with its panoramic sunroof, 12-way power driver seat, eight speakers, faux leather seats and eight-inch touchscreen radio with App connect (in the SE); and 9.2-inch touchscreen radio, faux leather sports seats, adaptive cruise control, 10.2 active info display, auto-dimming rearview mirror, and many safety assists installed in the SEL. The SE sells for an affordable P1,569,000; while the more premium SEL goes for P1,703,000.