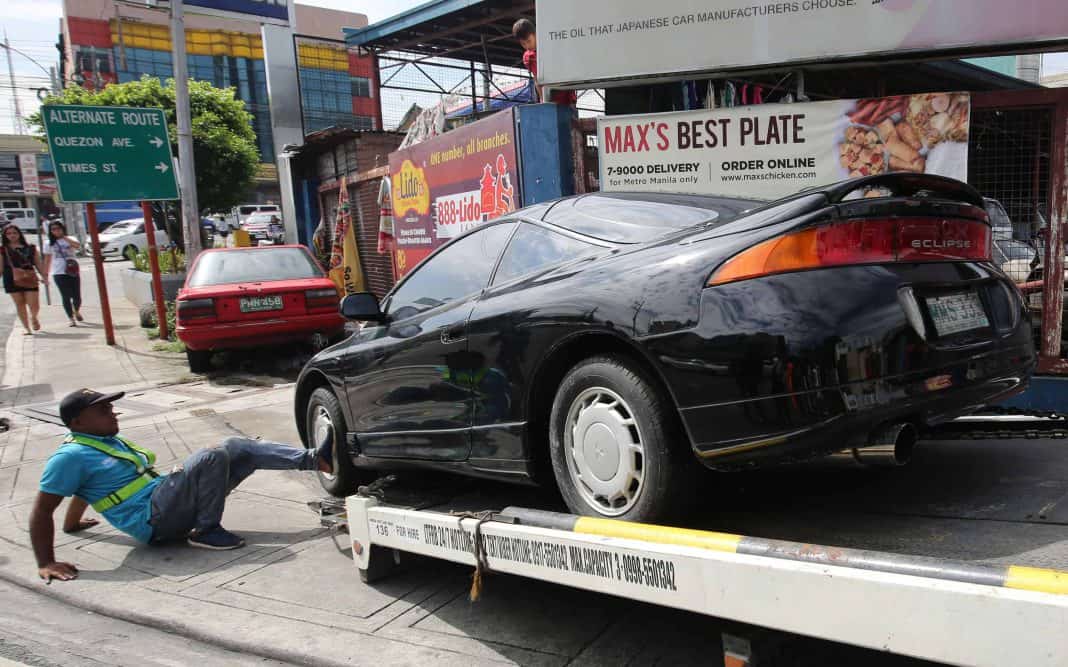 Once and for all, here's the definitive answer. Read on.
As the traffic situation in the country continues to get worse amid high vehicle sales, seeing parked vehicles on the roadside have become a way too familiar sight for all of us. We sometimes wonder if the owners of these are oblivious of the law or have a total disregard for it.
But the rampant obstruction, and the irritation and inconvenience it causes on minor and major roads, does not end there. Many law-abiding motorists will probably agree that the most distressing transgression happens when your neighbor parks in front of your driveway or house.
Now, for the sake of this article and the enlightenment of other would-be car owners: Is it lawful to leave your car in front of your neighbor's house?
Well, there's a simple answer in the Legislative Act for this.
According to Section 46 of Republic Act No. 4136, drivers are prohibited to leave their vehicle in the following places:
(a) Within an intersection,
(b) On a crosswalk,
(c) Within six meters of the intersection of curb lines,
(d) Within four meters of the driveway entrance to a fire station,
(e) Within four meters of a fire hydrant,
(f) In front of a private driveway,
(g) On the roadway side of any vehicle stopped or parked at the curb or edge of the highway,
(h) At any place where official signs have been erected prohibiting parking.
Since ignorance of the law excuses no one, why anyone – particularly one given the privilege to secure a driver's license – continue to break the law by parking not just on the side of the road, but right in front of someone else's house?
Last year, the Department of Interior and Local Government called on the lawmakers to push for the passage of the "no garage, no car policy" in the country.
According to Lawyers for Commuters Safety Protection founder Atty. Ariel Inton, people who don't have parking space should be prohibited from buying a vehicle since these are usually the ones who park on the sidewalk.
In order to resolve the problem, Inton said that prospective buyers should provide proof to car dealers before being allowed to purchase a vehicle.
Sen. Sherwin Gatchalian earlier asked President Duterte to certify as urgent the proof-of-parking-space bill in a bid to address the issue of traffic congestion in Metro Manila.