The Chevrolet Suburban boasts an incredible, longest-running nameplate in automotive history at 85 years and a current market share of close to 70 percent of the entire North American full-size SUV segment combined with GMC and Cadillac.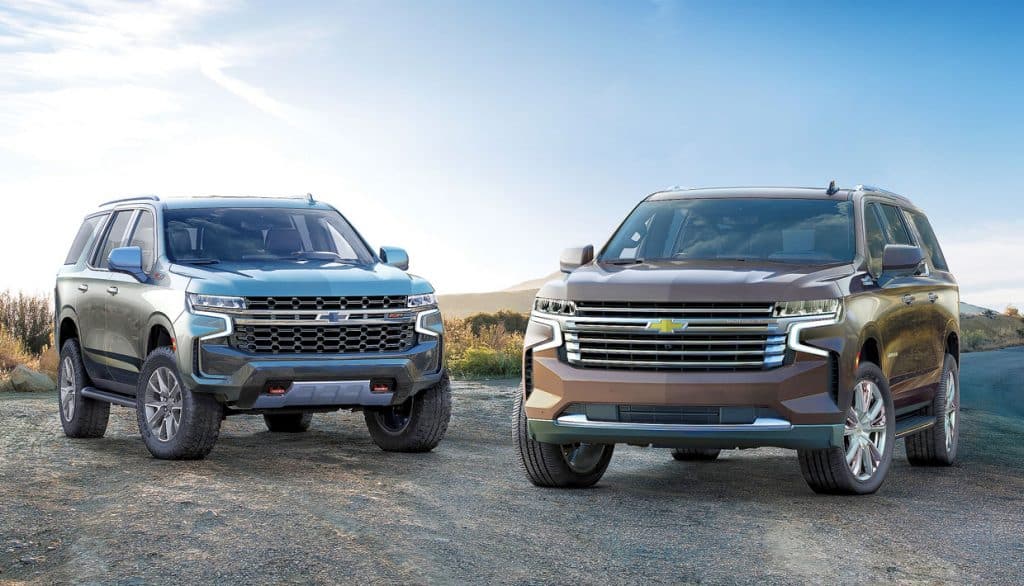 To get a closer look at this iconic vehicle, General Motors Philippines, under the Covenant Car Company Inc. group (TCCCI), invited select members of the Philippine media last month to get a taste of the upcoming next-generation all-new 2021 Chevrolet Suburban and Tahoe.
TCCCI president and CEO Atty. Alberto B. Arcilla and TCCCI executive vice president and director for marketing and customer Services Lyn Manalansang-Buena hosted us for the grand presentation in -9℃ snowy weather in Detroit.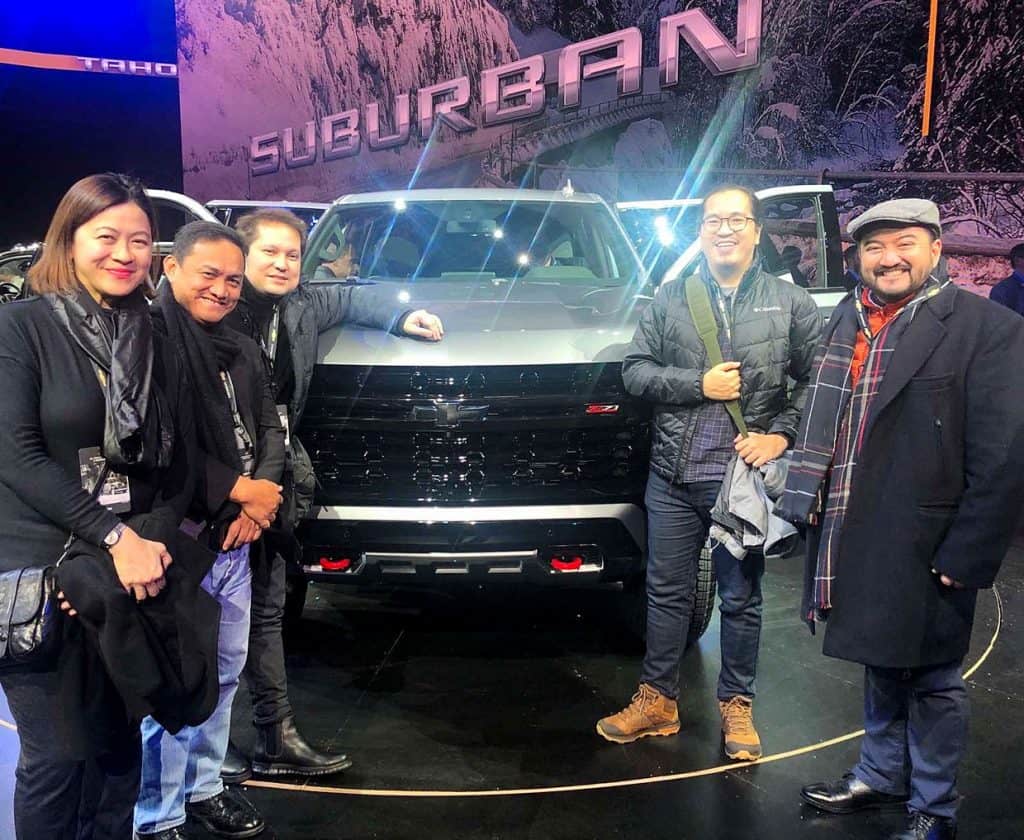 A few weeks before the momentous reveal of the 12th-generation Chevrolet Suburban and Tahoe at the Detroit Piston's home stadium at Little Caesars Arena last month, the Suburban became the first vehicle ever awarded an Award of Excellence star at Hollywood & Highland. Presented by the Hollywood Chamber of Commerce and unveiled at a ceremony on Hollywood Boulevard, the award recognizes the Suburban for its 67-year career in Hollywood film and television. The Suburban has starred in more than 1,750 films and television series. The filmography is even more impressive when combined with the Tahoe having both appeared in more than 2,500 films and television shows.
On the same day of the December reveal, we all went to the General Motors Milford Proving Grounds to explore the vast, all-encompassing improvements of the models, engage with key engineers who worked on the vital products, and experience the drive, ride, and handling against its direct competition dynamically back-to-back. Having thoroughly tested both the top-range full-spec Ford Expedition and Lincoln Navigator models recently, I had a unique perspective on the results. The experience in Milford was dramatic.
The salient points: GM will offer an all-new potent 277bhp/460lbs.-ft inline-six 3.0-liter turbodiesel in its lineup to support the carried-over but updated with Dynamic Fuel Management 420bhp/460lbs.-ft normally aspirated 6.2-liter V8, and 355bhp/383lbs.-ft 5.3-liter V8. The joint production with Ford 10-speed automatic gearbox is now applied with unique calibration and operation. The all-new Suburban and Tahoe will be built solely at the newly updated General Motor's Arlington, Texas Assembly Plant with an investment of more than $1.4 billion.
The results of the all-new design, architecture and platform results in 60 percent more cargo room behind the third row for the Tahoe, 19 percent more maximum cargo space behind the first row for the Suburban, 10 additional inches (254mm) of leveled third-row legroom for the Tahoe, fully independent rear suspension on the new more robust ladder-frame paired with available 4th-generation Magnetic Ride Control and Air Ride Adaptive Suspension that offers load leveling at all four corners of the vehicle, and up to four inches (102mm) of ride-height adjustment.
Entirely new SUV-specific interiors offer up to five crisp and large display screens, nine camera views and new trailering features, 30 additional safety and driver convenience features.
With a 4.1-inch (105mm) increase in the wheelbase and a lower cargo floor, the new Suburban has the most passenger and cargo space of any SUV. Legroom increases for both the second- and third-row passengers, and maximum cargo volume expands 19 percent while Suburban's overall length increases less than one percent. With a 4.9-inch-longer (125mm) wheelbase and a 6.7-inch (169mm) increase in overall length compared to the current model, the Tahoe offers 40 percent more third-row legroom. Maximum cabin room increases by 30 percent even if the Tahoe's overall length increased less than four percent.
Other features include standard LED headlamps and LED taillamps as well as active front grille shutters that close at certain times on the highway to enhance aerodynamics. The next-generation digital system has five times more data-processing power than the system in current models combined with industry-leading cybersecurity protections.