Foton continues to deliver high value by introducing workhorses offering power, functionality, and affordability in one through its entry in the light-duty truck segment, the Tornado M Series.
Since the product line's debut in the local market in 2017, Foton has crafted the Tornado M light-duty trucks with a focus on technology, power, and performance, all of which are now available in three models: the Tornado M2.6C, the Tornado M4.2C and the Tornado M5.2C.
Underscoring the trucks' capability, the Tornado M boasts of the proven Cummins Blue Energy Euro 4 (2.8L for M2.6C and 3.8L for M4.2C and M5.2C), turbocharged four-cylinder16-valve DOHC diesel engine. While producing a generous 154hp at 2600 rpm and 500Nm of torque between 1,200 – 1,900 rpm, the Tornado M adds features such as full air brake functions, auto-adjusting braking slack, and an anti-lock braking system for additional safety and security of occupants and cargo.
Inside the cab, the work environment is modern and comfortable. Generous dual overhead compartments are perfect receptacles for delivery documents and other valuables. The center seat backrest can be collapsed to reveal cup holders and an additional storage compartment.
Strengthening the trucks' durability and value are the high-strength steel chassis that enables higher payload capacity and heightened stability — particularly when loaded. Its upper-frame chassis features a rivetless design for easier fitting of various cargo body configurations.
"Many of the updates are in direct response to customer feedback, while we've introduced elements to provide an even comfortable and safe driving experience," said Foton Philippines and United Asia Automotive Group, Inc. (UAAGI) president Rommel Sytin.
As well as having an impressive light-duty truck, FOTON has also put a lot of effort into sourcing quality bodies depending on the need of the customers such as the Dropside, F-Van, Ref Van, Crane Trucks, and MPV which can carry up to 25 passengers.
Sytin noted, "These new series of trucks are built to meet the needs of the vast majority of our local operators and organizations. The Philippine government will continue working on the 'Build, build, build' Program, particularly on the aggressive expansion of roads and railway networks."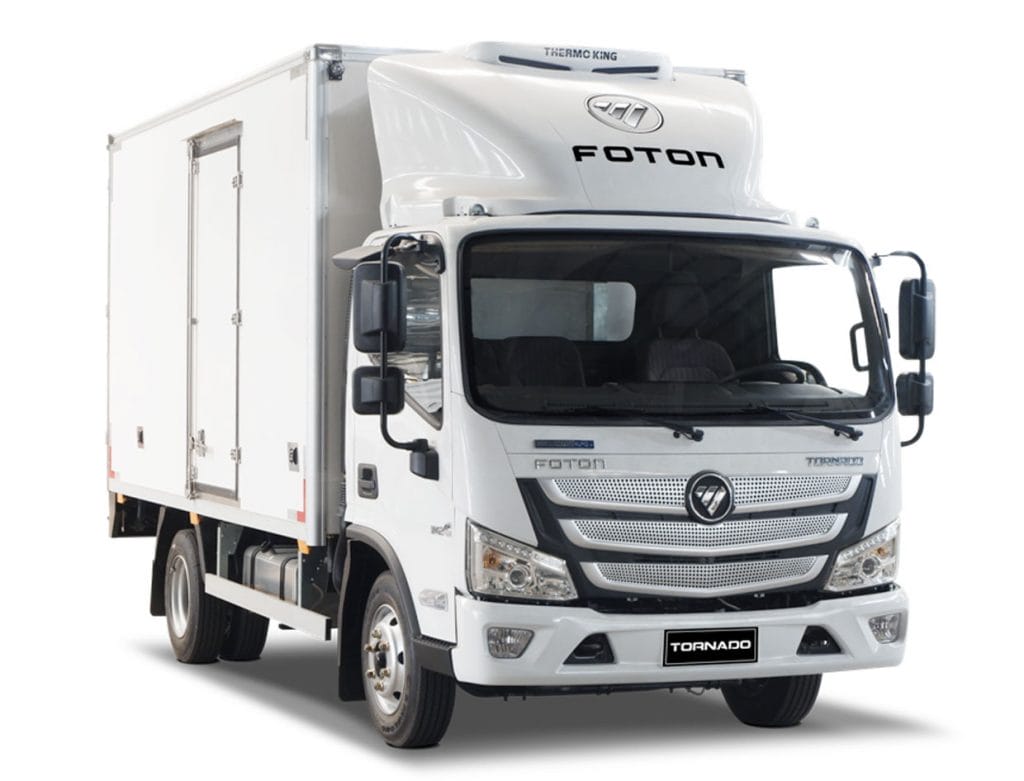 Growing number of trusted international companies have also put their trust on Foton light-duty trucks by choosing the brand as their fleet transportation service in the country. "With the Philippines being known as one of the rapidly developing e-commerce markets in Southeast Asia, the need for transportation solutions in trucking and logistics also serves as a great opportunity for Foton commercial vehicles for 2020," an optimistic Sytin shared.