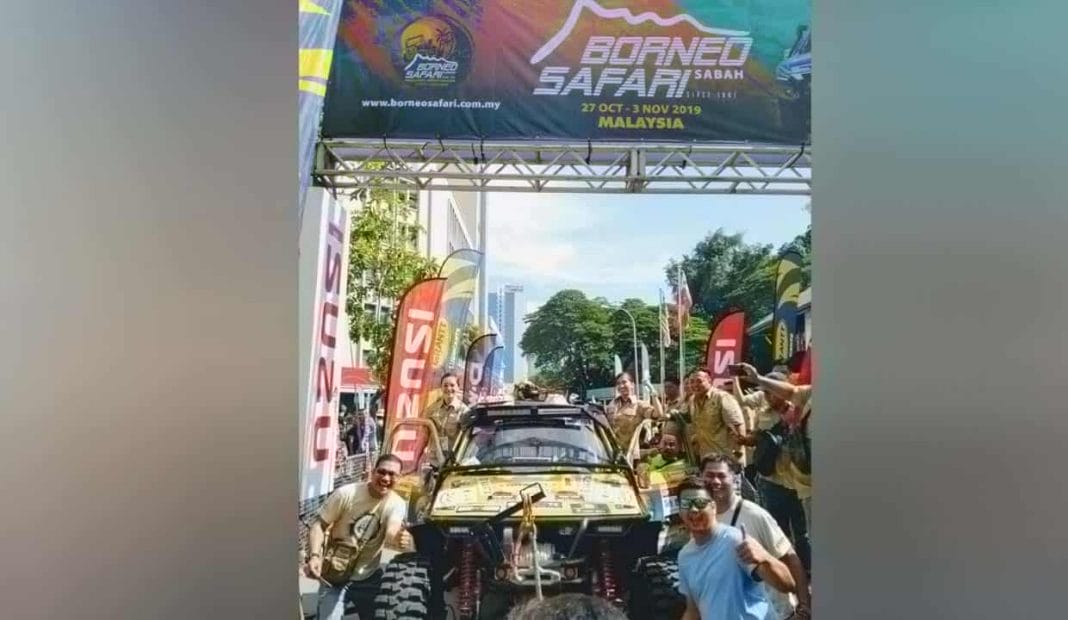 Team Philippines, led by Borneo Safari Philippine Qualifier (BSPHQ) champions Edison Dungca and Bomvet Santos, made Philippine off-road history with their first-ever participation at this year's Borneo Safari last October. Through the support of brands such as MAXXIS Philippines, TeamPH joined thousands of other participants in front of the Sabah Tourism Ministry in downtown Kota Kinabalu for the region's biggest 4×4 pilgrimage.
Rounding up the Philippine contingent were TeamPH #199 lady racers Karen Pagquil and Jezza Mae Lim, whose entry marks the first-ever participation of an all-female team in the event's 29-year history.
Dungca, a two-time National Association of Filipino Off-roaders (NAsFOR) champion, and Santos, a seasoned off-road racer from Nueva Ecija, rode TeamPH race car #110. The duo encountered mechanical issues during the early stages of the competition, placing 18th in a pool of 23 teams after six special stages (SS), but rallied during the latter part of the competition to finish 14th overall and second in the International Category.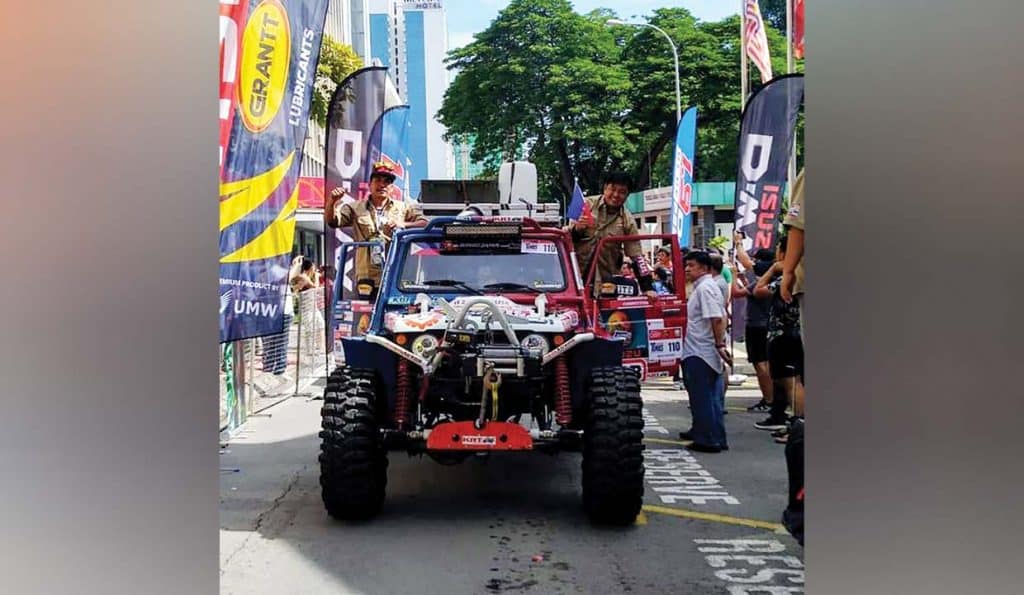 "We feel honored to have been able to represent the Philippines in one the most exciting 4×4 events in the region. It was a thrill to compete against seasoned veterans from Malaysia and Russia. This was TeamPH #110's first time in the Borneo Safari so this was definitely a memorable and proud moment for us," shares Borneo Safari PH event director Frederick Corro.
Liew Fui Kong and Agustinus Asananen Bin Ara of Team 128 won top honors, followed by Lo Fui Min and Alshen Lo Xiuen Lung of Team #123. Roland Liew Sue Khiong and Sajeymee Bin Janish of Team 133 completed the top three.
Pagquil and Lim held on to the 19th spot until the final day of the competition, succumbing in the last SS to finish 21st in the 23-competitor pool.
Team Philippines' participation in the Borneo Safari 29 was made possible by the support of Aleson Shipping, Maxxis Tires, FCC Trading, the local government of Bataan, JGL Brokerage, JGL Travel and Tours, Carl Ronnow, Uniship, Filtra Lumber, Cerdas Group, Powergine, 199 OffroadHouse, Racetech Suspensions, TRE Lockers, SR Performance Offroad PH, Come Up Winch, Berrima Diesel, ES Printmedia, AEG Powertools, Romate, Air Asia, Pan Hotel and FyrLyt.
Launched in 1990, the Borneo Safari is the biggest and oldest 4×4 competition in the region. Organized annually by the Sabah Four Wheel Drive Association (SFWDA), the Borneo Safari has grown through the years to become the region's most-anticipated extreme 4×4 competition.