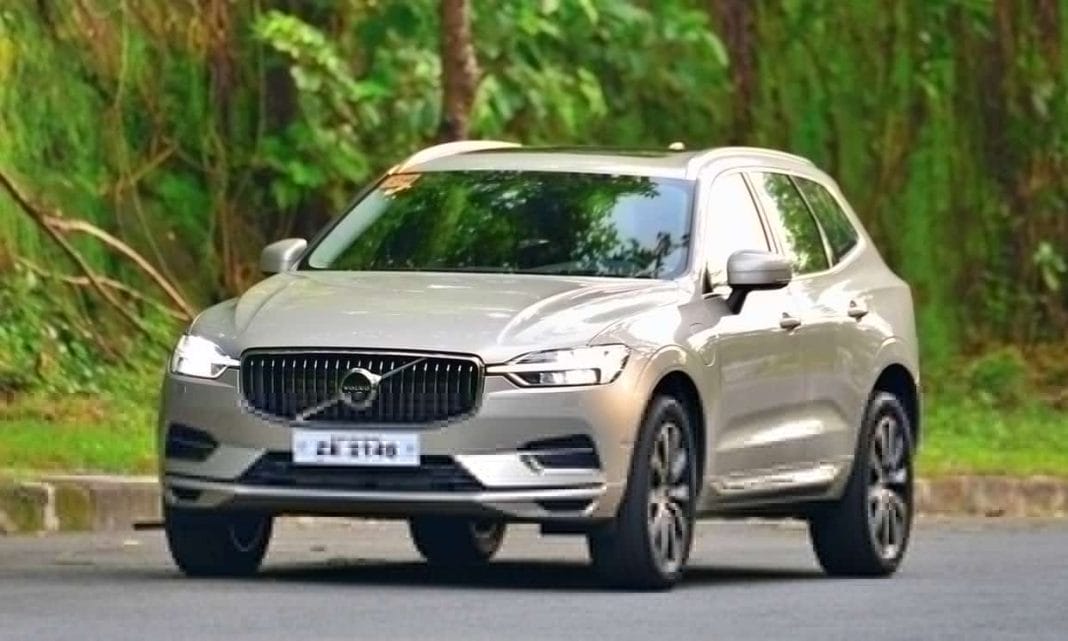 The electrified high performance of the all-new Volvo XC60 T8 Inscription sets a new standard in our market. I really like the new breed of Volvos. The stigma of being boring and industrial has ebbed considerably over the years as Volvo continues to go from strength to strength. Almost a decade has gone by since Volvo was acquired from Ford by Geely and the rate of success has been incredible. Volvo has never been as successful as today and their products across the board have never been this great and as desirable. The relationship between Volvo and its patron Geely is the guiding light for automotive partnerships in the industry. It has been announced that Volvo will electrify its entire product portfolio and continue to be a leading force in safety and cleaner mobility.
Volvo, in our Philippine market, has had a long and challenging journey but it finally looks like they are about to take a strong turn toward once again acquiring more substantial premium market share. The new onslaught begins with the popular XC40 and the magnificent all-new XC60 T8 Inscription Plug-In model you see here in elegant Luminous Sand. The other Volvo models are all very compelling too in their respective segments but in our particular market, I am projecting that it will be these two models that will carry the most sales.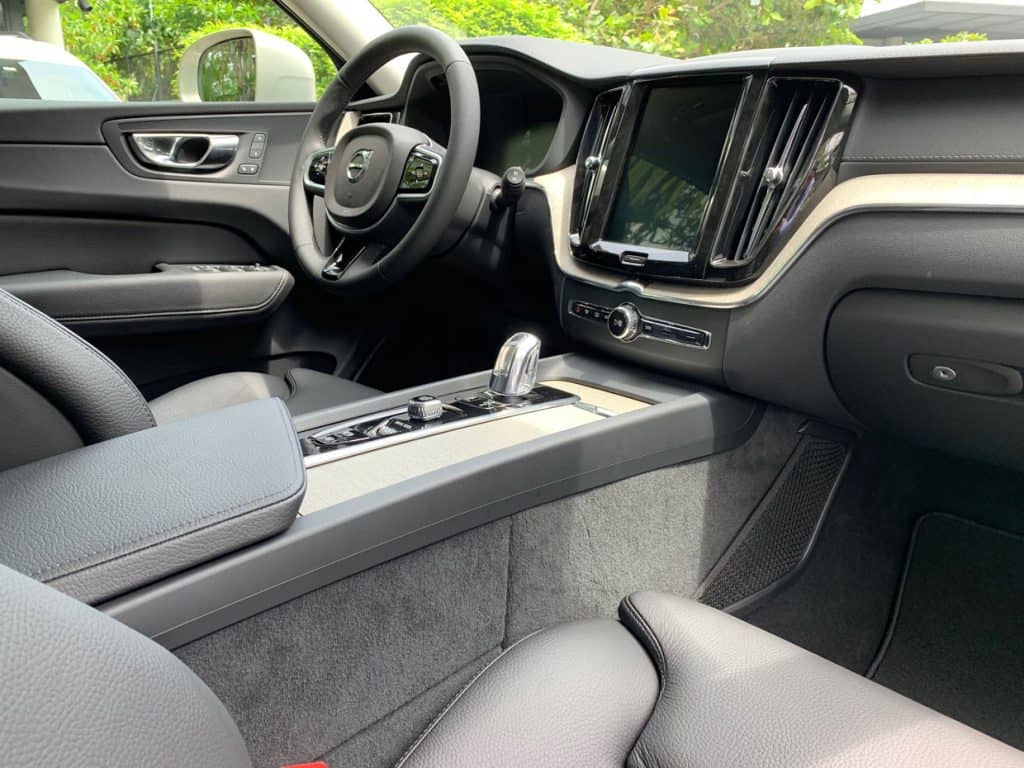 For the very first time, Volvo Philippines decided to be very aggressive and launched the new XC60 model series with this richly lavish full-spec top-range T8 Inscription model at a very competitive segment price of P5,595,000, which is definitely less expensive than the BMW X5 xDrive30d but more expensive than the Lexus RX450h. The Volvo XC60 may have a shorter body than both the BMW and Lexus but because of its longer wheelbase and packaging compared to the Lexus, it has almost as much interior space as the X5 but is significantly more spacious than the RX.
But there is so much more than just real estate. The Volvo is a top-spec model that uses three additional power sources; a turbo, a supercharger, and a 10.4-kWh lithium-ion battery pack that produces 407 bhp (with 472 lb-ft of torque) combined with practically every option ticked as standard while weighing at least 300 pounds less than the 261bhp (457 lb-ft of torque) xDrive30d and 215 pounds less than the 308 bhp (247 lb-ft of torque) RX450h. The Volvo is quicker and more efficient than both premium crossovers and better than the plug-in BMW X5 xDrive40e as well! The XC60 T8 is so quick than you would need the BMW X5 M50d to match it for pace but not frugality.
The luxurious Volvo XC60 T8 is the very best performing hybrid in our market that has an additional full-EV range of up to 50 kilometers with a top speed of 128 km/h before the force-fed gasoline engine picks up the baton thanks to the Plug-In socket. Once that energy is exhausted, the system will function much like any other hybrid system as it adapts to the needs of the driver with combined power management. The standard 10-speaker 330-watt audio with its air-ventilated subwoofer sounded pretty great with genuine full range and clarity.
The all-new XC60 is built on the same excellent Scalable Product Architecture (SPA) platform as the S90, V90, and XC90. It uses an eight-speed automatic transmission like the BMW instead of a CVT like in the Lexus, with an illuminated hand-made Orrefors crystal gear knob! In case some folks have forgotten that Volvo is Swedish in heart and build, aside from the knob, the front seats have small flags stitched near the top of the center-side front seats, and the signature LED lighting is once again inspired by Thor's hammer.
Volvo mated the potent blended engine to the Electric Rear Axle Drive (ERAD) with two electric motors, one for the rear axle and the other integrated with the eight-speed automatic transaxle for all-wheel traction when needed intelligently. The final result is relentless deep linear power delivery without the unnecessary noise and drama. Volvo has never relinquished its roots of sublime and understated ability. If it weren't for all the high-tech gadgetry and crisp displays from the HUD to the 12.3" TFT Digital Instrument Cluster to the central nine-inch Portrait Integrated Color Touchscreen control, the impeccably designed contemporary interior is reserved and stately with abundant Nappa leather and genuine driftwood trim.
Other cool features in a long sheet of standard equipment are: the three-spoke sports leather steering wheel with Unideco Inlay, Sensus Connect with 360° Surround View Camera Park Assist Pilot, Parallel and Perpendicular Parking, Adaptive Cruise Control, Rain Sensor with Tunnel Detection, Full LED Illumination Headlights with Active High Beam and Active Bending Lights (ABL), real dual exhaust system, powerful brakes with a complete safety suite, and 19" x 7.5" 5-Double-Spoke Matt Black Diamond Cut alloy wheels shod with 235/55R19 105V XL Michelin Latitude Sport 3 tires.
Using our standard 240-volt household socket, we were able to fully charge the battery to its maximum capacity in approximately 2.5 hours. There are multiple drive modes available to play with and use routinely depending on need, there is even an eAWD-mode that activates full-time all-wheel drive up to 50 km/h. I had no issues with the brake regeneration behavior as I am so used to how these systems work. Besides the Volvo XC60 was always ultra-smooth and comfortable during our test period. I just loved all the fine details, textures, and unique designs. The sculpted seats also somehow suite my body exquisitely, then again, I have yet to complain about a Volvo seat. I will say however that the XC60 is best enjoyed with only four adults even if it can accommodate five.
The new XC60 T8 Inscription is a masterstroke and it is actually the very best Volvo that I have ever tested. I have to commend Volvo Philippines for packaging the XC60 T8 so well. Sure, it certainly is not cheap, but how could it with all its equipment and performance? But if you want the very finest and best performing mid-size premium crossover in our market then look no further — the Volvo XC60 T8 has it all!