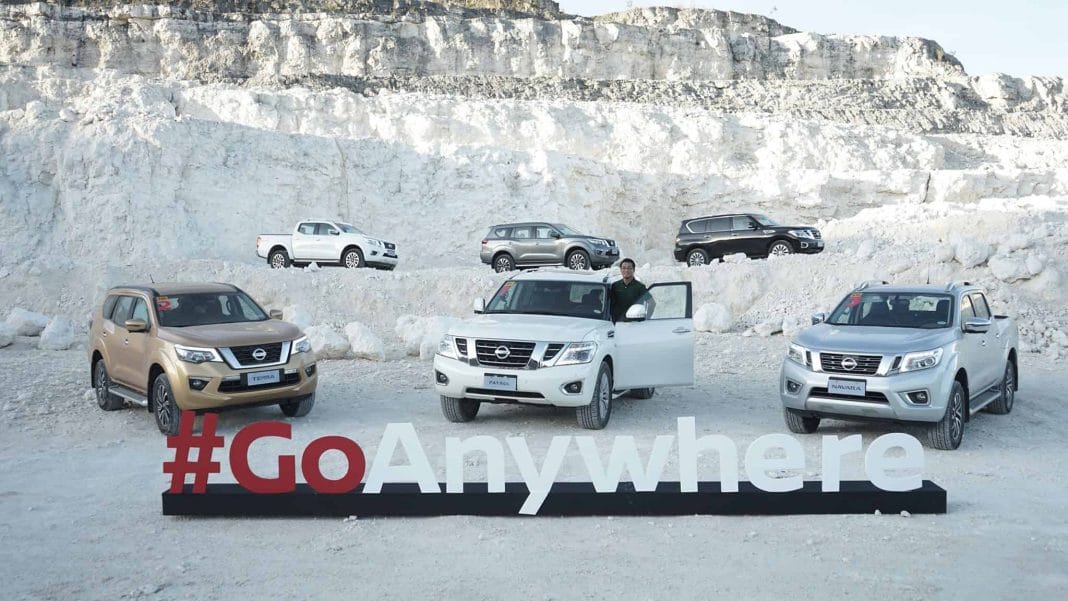 THE NAJIMA DRIVE
Nissan Philippines has launched a new video series with president and managing director, Atsushi Najima, proving his passion for Nissan's strong LCV line-up by literally 'getting behind the wheel.' Featuring scenic drives across the Philippines during #GoAnywhere adventures, the intrepid Najima drives leading media personalities to experience the best features, technology and comfort of the Nissan Patrol, Nissan Terra, and Nissan Navara.
The series kicks off with 'Najima-san and the Terra Trio' on Siquijor Island. Atsushi Najima is joined by media friends as they embark on a drive through the island discussing life, careers, and their common thirst for adventure all while behind the wheel of the Nissan Terra.
"There is no better way to show my personal passion for each of our Nissan vehicles, than driving them across the diverse landscapes of this beautiful nation and showcasing what they can do. At Nissan, we are committed to enriching Filipino lives. And this series showcases our ability to enable the best adventurers to take the journeys of their dreams, with complete confidence in the Nissan vehicles that take them there," shares Najima.