In case you haven't heard, Peugeot Philippines now offers ever more attractive pricing for their latest SUVs, thanks to the PSA Group's (the French conglomerate which Peugeot falls under) business decision to begin manufacturing in, and to export vehicles from, their new plant in Penang, Malaysia.
The decrease in manufacturing costs and tariffs for bringing them into the country have given Peugeot Philippines enough latitude to drop the prices of their current 3008 and 5008 SUV models – and they are now available for purchase at up to roughly a million pesos less compared to their earlier available, French-made counterparts.
To spice up the deal, Peugeot is also currently offering their multi-awarded 3008 SUVs at 0% interest for an installment purchase spread over two years. Both the 3008 and the 5008 come with a comprehensive 3-year warranty plus an additional two years of extended coverage, totaling an extended warranty package of five years; and every purchased vehicle shall also come with a free RFID package for both the North and South Luzon Expressways (which shall be automatically activated and loaded with P500 credit upon vehicle release).
Moreover, Peugeot Pasig now also runs 24/7 service operations – which basically means that customers can now plan around peak traffic times, and can rather bring their cars to the showroom for servicing at their own chosen time. 24/7 operations will also mean faster turnaround times for vehicles undergoing more complex work.
To give us driving impressions of Peugeot's Malaysian-built 3008 and 5008 models, we were tasked to drive each model one way, to or from their new dealership in Pampanga, originating from their Peugeot Pasig showroom. The Peugeot Pampanga dealership is run by the well-established Laus Group, and at their helm is Carissa Laus – daughter and protege of the late car dealership mogul of North Luzon, Levy Laus.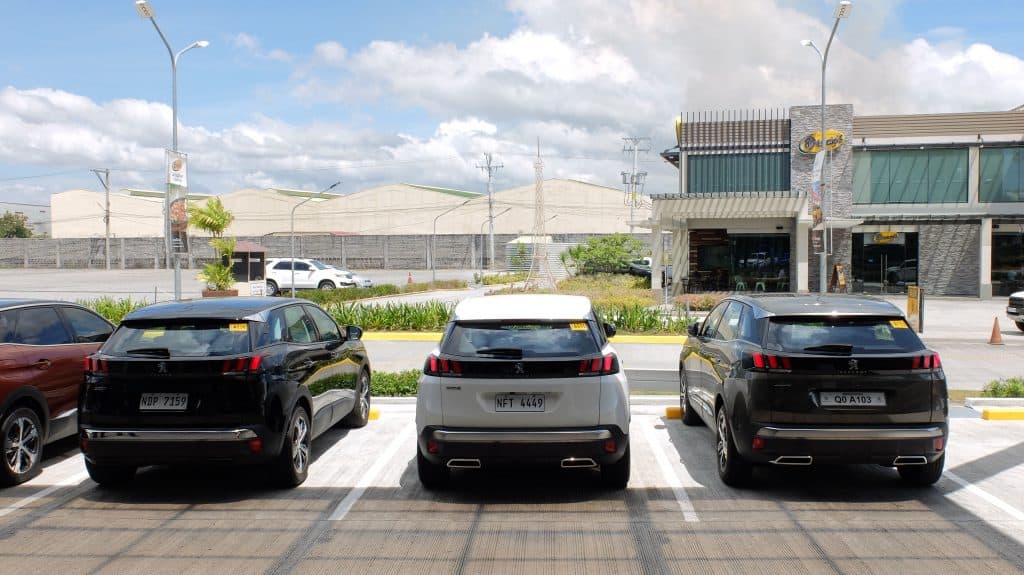 The 5008 carries a nice, new set of 18-inch alloy wheels, and comes with a luxurious, panoramic sunroof amid the avant-garde buttons and switches within the driver's control center. I loved the small, racing-style steering wheel (that came with a flat-shaped top and bottom, instead of an arc) that made driving more enjoyable and maneuvering more straightforward. The cabin was also spacious and could comfortably fit seven. Combined with its classy exterior looks, the 5008 has become a favorite among patrons, that there is now actually a wait if one were to order this model, priced at P2,190,000.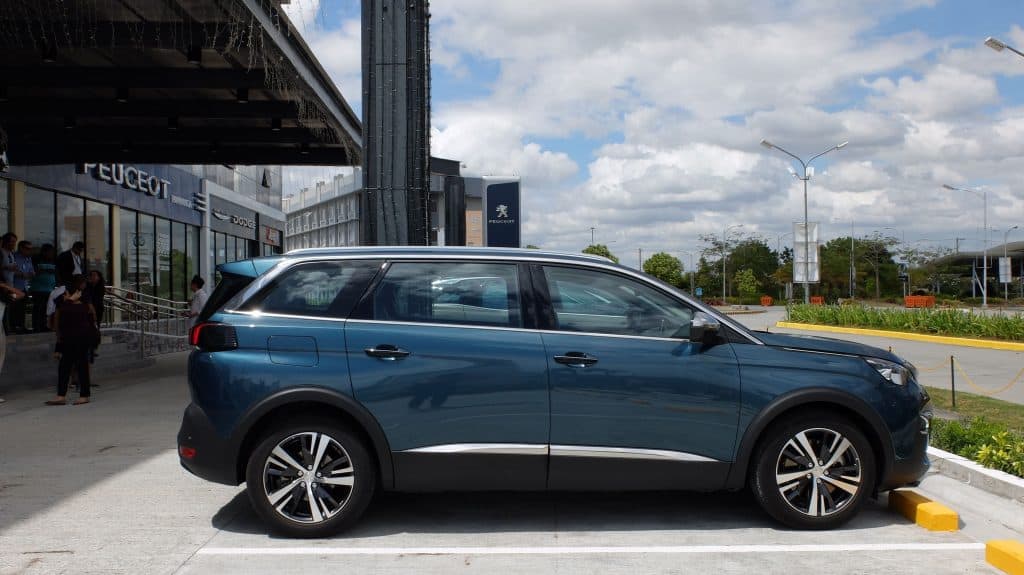 Meanwhile, the distinctive-looking 3008 – which was in fact, Europe's Car of the Year in 2017 – is now available in the Philippines in both gasoline and diesel engines. With a new and equal price tag of P1,890,000 for both variants, it becomes a very enticing prospect for those who have been originally looking into the 5-seater, Japanese crossover market.
Since the French car brand's debut in the country back in 2012, Peugeot has grown a total of 6 dealerships nationwide. For more information about their products, you can visit their Facebook page: PeugeotPhilippines.