The Most Complex Bentley Interior Ever
With the new Flying Spur comes the ultimate example of a handcrafted interior, presenting the world's most sophisticated and luxuriously stitched cabin.
As all 350 unique leather pieces are adorned with 60 bespoke components using over three kilometers of thread to make up a complete Flying Spur interior, each passes through the hands of 141 Bentley craftspeople.
A minimum of five months training under Bentley's Master Trainers is essential in order to reach the upmost levels of ability, and to learn the vast array of techniques required to craft Bentley's interiors to the highest of standards.
All leather hides found in the interior of the Flying Spur remain sustainably sourced from Northern European bulls, entirely as by-products of the meat industry. More temperate climate zones ensure there are fewer parasites and the leather remains naturally blemish-free.
Bentley customers have the luxury of choosing from as many as 14 interior leather hide colors, which can be complimented by a vast selection of 23 different colors of contrast thread.
The centerpiece of the Flying Spur's interior – its steering wheel –is home to some of the most elaborate hand-stitching and leatherwork to be found anywhere in the automotive industry. A cross-stitched steering wheel involves five meters of thread being precisely passed through 352 sew holes in order to achieve 168 distinctive cross stitches. A single steering wheel is stitched in three and a half hours by a skilled Bentley craftsperson, using a bespoke pair of needles and a motion too complicated to be replicated by machine.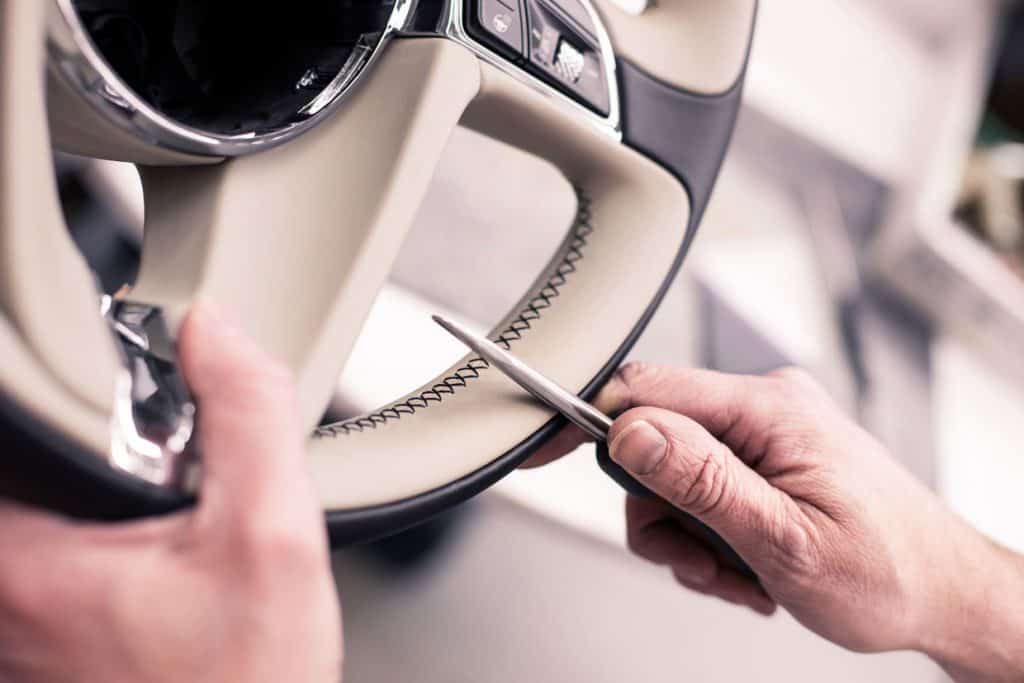 With the use of five separate types of sewing machines, different thicknesses of thread are applied throughout the cabin, contributing to the overall level of complexity and detail underpinning the Flying Spur's interior. For example, stitches around airbag components are delicately applied with a thinner thread to ensure safety remains a prime consideration.
Unmatched for comfort, the four seats of the new Flying Spur require a total of 12 hours to assemble by hand. The stand-out optional detail embellishing each seat's headrest is the embroidered Bentley wings, comprised of 5,103 individual stitches.
The cabin is finished with three-dimensional diamond quilted leather door inserts—an automotive first, inspired by the Bentley EXP 10 Speed 6 design concept.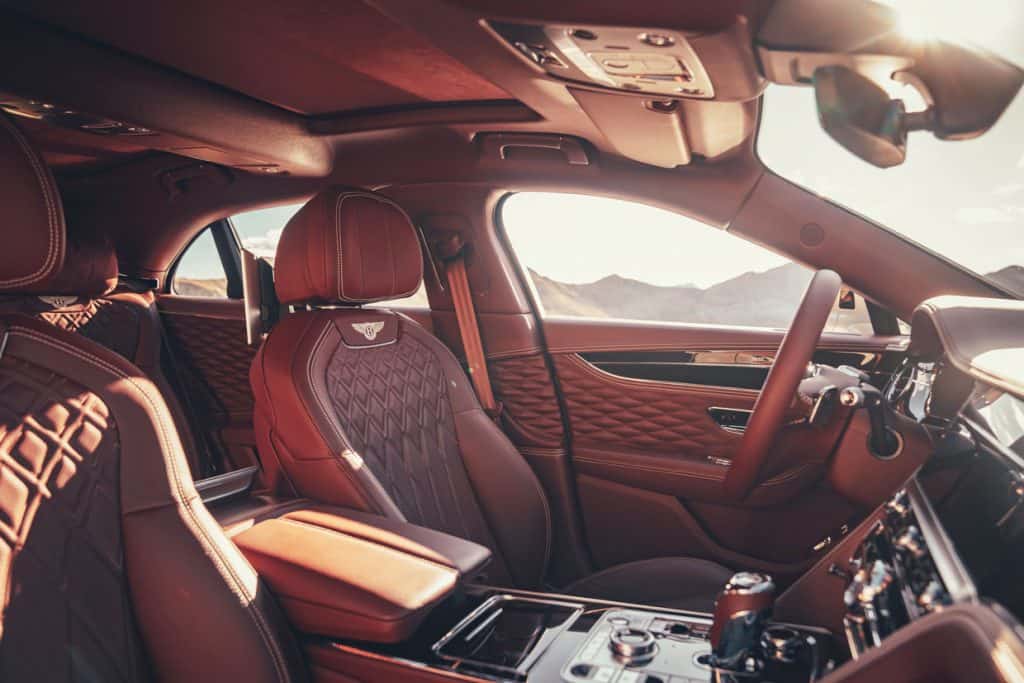 The all-new Flying Spur has been awarded 'Luxury Car of the Year' by carwow at their annual awards and was chosen by their in-house reviewers and writers, led by editorial director Mat Watson.
'The Bentley Flying Spur oozes luxury. From the powerful yet elegant design, the impeccable cabin, the lavish materials and the hand-built boutique ambiance that makes you feel super special when you climb aboard. And it's as enjoyable to drive as it is to be chauffeured in.
The all-new Flying Spur was launched earlier this year, and first drives have recently been completed by the world's media in Monaco. The car has been praised by many for its drive dynamics paired with uncompromising luxury. GQ commented that it is 'the best new luxury car in the world.'