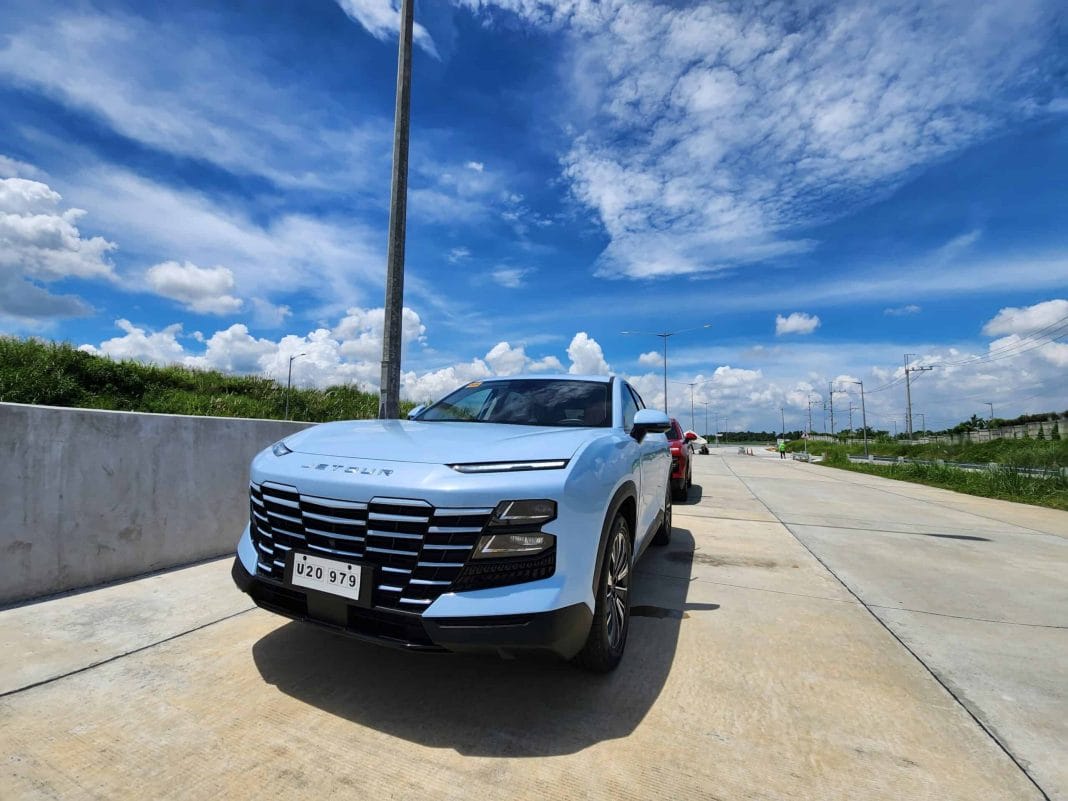 Metro Pacific Tollways South (MPT South), builder and operator of the Cavite-Laguna Expressway (CALAX), takes part in this year's celebration of National Tourism Week in collaboration with the Department of Tourism- CALABARZON (DOT IV-A), Department of the Interior and Local Government Region 4-A (DILG IV-A), and Provincial Government of Cavite with a memorable 2-day 'Biyaheng South' Experiential Tour in the picturesque province of Cavite, made easily accessible through the CALAX.
This journey brought together a diverse group of 'Ka-Biyaheros,' a community composed of travel content creators and lifestyle journalists. Among these were DarShey Goes To, All About Cavite, Lakwatsero Caviteno, Go Philippines, Go Cavite, Go Tagaytay, Dabyahero, Kaemtayo, The Social Momdia, Travel With Karla, and Aliventures. Additionally, this event saw the participation of top lifestyle media outlets such as, Manila Bulletin Lifestyle, Lifestyle Inquirer and Spot.ph. The tour was also supported by brand partners Jetour Auto Philippines and Cafe Agapita.
"We are thrilled to join the entire nation in celebrating National Tourism Week through our tourism program, 'Biyaheng South.' This marks the second year of our unwavering commitment to organizing this Experiential Tour, and it wouldn't have been possible without the strong support of our esteemed partners, DOT-IVA, DILG-IVA and Cavite Tourism and to our Ka-Biyaheros, whose enthusiasm fuels our journey. Biyaheng South is a living testament to our steadfast commitment to help stimulate economic activity by creating accessible roadways and fostering seamless travel experiences, all in alignment with our mission of empowering individuals to explore, connect, and rediscover the marvels of Region 4-A," expressed Ms. Arlette Capistrano, Vice President for Communications and Stakeholder Management at MPT South.
"The Provincial Government of Cavite genuinely appreciates the efforts of MPT South in contributing to the growth of the tourism sector in the Cavite province. Their commitment extends far beyond profit-seeking in their business endeavors; it reflects their dedication to connect tourists with the breathtaking destinations that Cavite has to offer. They have proven to be steadfast partners in our mission. Our office remains committed to exploring avenues to promote our province and make it even more appealing to tourists," expressed Cavite Governor Jonvic Remulla, underlining the significant impact of MPT South's initiatives on regional tourism.
"Our Biyaheng South Experiential Tour stands as a testament to our unwavering dedication to expand horizons, allowing travelers to savor the breathtaking beauty of this region in a single day's journey. This program is made possible through our partnerships with DILG IV-A, Provincial Government of Cavite, and MPT South. Together, we are on a collective mission to not only promote but also galvanize economic growth and development throughout the southern reaches of our region. With CALAX's efficient connectivity, the allure of these hidden gems and vibrant traditions is now just a journey away. This collaborative effort not only enriches the traveler's experience but also strengthens the economic fabric of the southern provinces, bolstering our region's potential as a must-visit destination for adventurers, culture enthusiasts, and those seeking to explore the world within a single region," expressed DOT IV-A Regional Director Marites Castro.
Before setting out on their exciting journey to the various destinations, the tour commenced with a visit to MPT South's sustainable headquarters, the MPT South HUB.
MPT SOUTH HUB
This remarkable 4-story building, located in the heart of Imus, Cavite, proudly boasts LEED Gold certification. Guests were treated to an insightful look into its innovative and eco-friendly features, including an expansive solar panel field that powers the facility, the building's biophilic design that seamlessly blends nature and architecture, a dedicated electric vehicle (EV) charging station, and an advanced traffic control room.
ULTIMATE ROAD TRIP EXPERIENCE
Situated strategically in close proximity to Metro Manila, the province of Cavite beckons as the perfect destination for a seamless road trip and a revitalizing weekend retreat, with CALAX paving the way for an enhanced travel experience. Ka-Biyaheros embarked on a scenic journey through the operational sections of CALAX, experiencing firsthand the convenience and efficiency it offers to travelers. Furthermore, they were treated to a sneak peek of the soon-to-open Silang (Aguinaldo) Interchange which is now 93% completed, showcasing the continuous development along the CALAX route. This not only showcased the ongoing progress along the CALAX but also highlighted the proximity of their tour destinations to these exits. It was an itinerary designed for both exploration and accessibility.
CAFE AND RESTAURANT HOPPING
Cafe Agapita
Just a brief 10-minute drive from the soon-to-be-opened CALAX Silang (Aguinaldo) Interchange, MPT South treated the Ka-Biyaheros to a visit to a beloved family-operated café in Silang, Cavite. This café is renowned for its flavorful coffee, freshly baked bread, pastries, and cakes. It's housed in a cozy two-story establishment with large windows, wooden accents, and lush greenery that gives it a friendly and calming vibe.
In addition to their delightful beverages and Pinoy fusion cuisine, Cafe Agapita arranged an exclusive focaccia-making session, especially for the Ka-Biyaheros to enjoy.
Silang town, known as the "Garden Capital of the Philippines," is a haven for plantitos and plantitas. Just a 15-minute drive from CALAX Silang East Interchange, this cafe and restaurant has transformed its sprawling hectares into a beautiful flower park. During the visit, our Ka-Biyaheros enjoyed the stunning scenery and indulged in oriental cuisine at their al fresco area.
Ricardo's Coffee + Classic Cuisine
Explore a coffee and art haven just 20 minutes from the soon-to-open Silang (Aguinaldo) Interchange. Ricardo's Coffee + Classic Cuisine, located in Amadeo, Cavite, offers a diverse menu, from Filipino to Italian cuisine, as well as American classics like burgers and steaks. The restaurant also features a garden area where customers can buy plants. Adding to its appeal, Ricardo's displays local art, including paintings by talented local artists. During their visit, the Ka-Biyaheros experienced first-hand a coffee art class from local artist, Mr. Kenneth Estil.
A mere 20 drive from the soon-to-open Silang (Aguinaldo) Interchange of CALAX lies Tagaytay, often called the second 'Summer Capital of the Philippines.' This city is celebrated for its iconic dish, 'Bulalo,' and within its culinary landscape, Bag of Beans shines brightly. With multiple branches scattered across Tagaytay, Bag of Beans extends a warm and inviting ambiance that effortlessly beckons every customer to come in. During this trip, Ka-Biyaheros made their way to the main branch, indulging in a delightful exploration of Filipino flavors, including the Bulalo and the Kare-Kare.
STAYCATION
The Park Silang
Nestled in a tranquil and idyllic setting, this peaceful hotel is a 5-minute drive from the CALAX Santa Rosa-Tagaytay Interchange. Following an extensive Biyaheng South tour, The Park-Silang offered our Ka-Biyaheros the ideal opportunity to unwind and rejuvenate overnight. Here, guests had the chance to disconnect, revitalize, and immerse themselves in the soothing sounds of birds and frogs, rekindling their connection with nature. Beyond the rooms featuring bathtubs and private jacuzzies, the hotel boasts natural spaces, perfect for leisurely strolls, picnics, or simply immersing oneself in the wonders of the great outdoors.
BIYAHENG SOUTH TOURISM PASSPORT
As the Biyaheng South tour came to a close, the Ka-Biyaheros also received an exclusive preview of the upcoming Biyaheng South Tourism Passport, a collaborative initiative with DILG-4A and Cavite Tourism, set to launch next year. This passport aims to elevate the tourism experience in the region via CAVITEX and CALAX road network, providing travelers with exciting new opportunities to explore and enjoy.
"This passport booklet will be distributed to our motorists and will receive a stamp at each selected destination within the region. Upon completion of all stamps, travelers will be eligible for rewards from our team," said Capistrano.