Even the gloomiest weather couldn't dampen the on-track action when the 2023 SEAOIL Radical Challenge Philippines staged its 2nd leg of the season at the Batangas Racing Circuit (BRC). The weekend saw its reigning champion Iñigo Anton dominate every session and win all 3 races last 22nd to 24th of September.
Fueled by race-engineered SEAOIL Extreme-97 fuel with STP additives, the grid of Radical SR1s again pushed each driver to their limits around the 3.500 km track. It also became a battle of the young blood with Anton, Joaquin Garrido, and Miguel Quiñones fighting for position up front. Series newcomer Juancho Brobio in the #5 SEAOIL-liveried SR1 also impressed with a podium finish on his debut.
Aiming to defend his title in 2023, Anton felt positive all weekend as he bounced back from a lackluster season opener. His reign of dominance began on Saturday morning as he notched the fastest time in Qualifying with a 1:38.760 lap in his #33 black-and-red liveried SR1, earning him pole position. He was so far ahead that his closest-rival was a full 2.088 secs a lap slower.
Anton later converted his pole into a lights-to-flag victory during Race 1 that afternoon. The 19-year-old wouldn't give his opponents an inch and proceeded to open up a 9.899 secs advantage over Garrido of PartsPro Racing by the time the chequered flag dropped. In 3rd place was DRQ Motorsports driver Miguel Quiñones who completed the podium.
A reverse grid start for Race 2 on Sunday morning gave Brobio pole position in the 12-lap fixture. Unfortunately for the rookie driver, he was unable to capitalize on the opportunity and ended up outside the podium. The race then became a repeat of Friday with Anton again taking 1st place. He had so much pace that he set a new SR1 record with a 1:38.605 lap. Garrido and Quiñones, on the other hand, rounded out the results in 2nd and 3rd, respectively.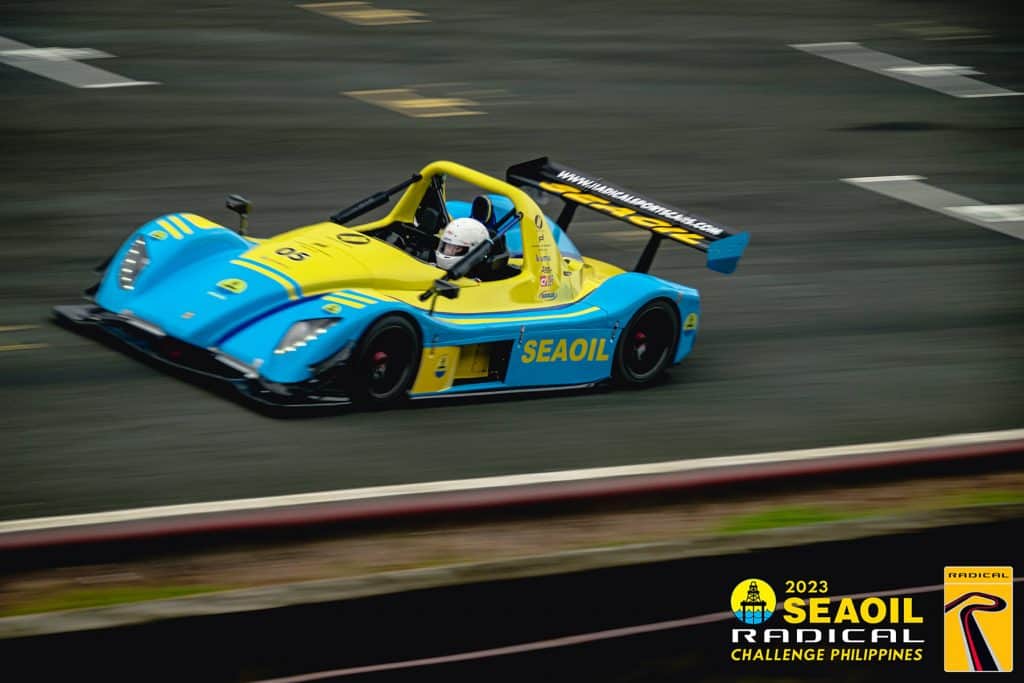 As Sunday afternoon rolled in for the 3rd and final 12-lap race, Anton was ready to complete the sweep. His pole position start aided in securing a hat trick with another dominant lights-to-flag win. Garrido finished 2nd once again while Brobio earned his first-ever Radical Challenge Philippines podium in 3rd, edging out Quiñones and his #45 DRQ Motorsports SR1 in 4th.
"It was a pretty difficult but very rewarding weekend for us. Coming here to BRC is always tricky as it's a very challenging track to drive so we were always trying to find the right balance in the car, especially with rain being a factor," Anton expressed. "It feels great to win all 3 races especially after how the first round in Clark International Speedway didn't go our way. I'm glad that we were able to set up a really fast and consistent car to drive."
"In the fast-paced world of racing, it's really the young drivers who redefine limits and chase dreams with relentless determination. SEAOIL is proud to support these rising stars, where the finish line is just the beginning of their extraordinary journeys. Together, we fuel the future of speed and excellence. Looking forward to the remaining races of the SEAOIL Radical Challenge Philippines 2023," shared Edward Cruz, Head of B2C Segment Marketing for SEAOIL Philippines, Inc.
Anton is hopeful that he can carry his strong momentum to the next round in the hopes of winning the title back-to-back. That opportunity comes on the 27th to 29th of October as the country's fastest racing series heads back to the Clark International Speedway (CIS) for Round 3.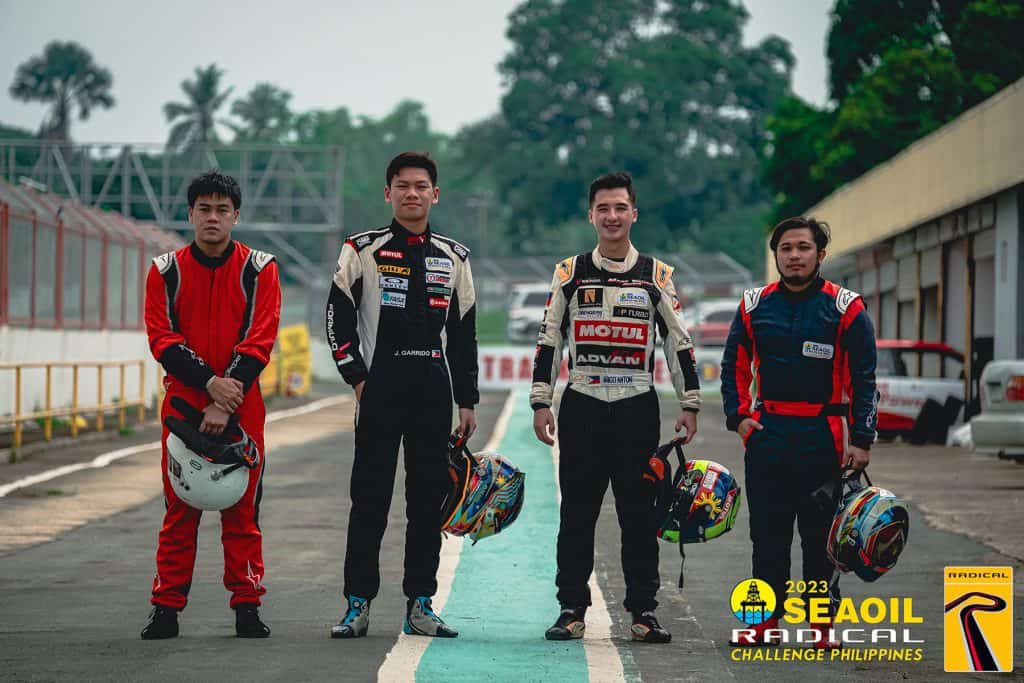 The Radical Challenge Philippines opened its second season in the midst of their new three-year deal with SEAOIL Philippines Inc. that will run through 2025. As the championships' title partner and official fuel supplier, the country's leading independent fuel provider supplies maximum performance once again with their SEAOIL Extreme-97 octane as the series' approved fuel.
The 2023 SEAOIL Radical Challenge Philippines is powered by race-engineered SEAOIL Extreme-97 fuel with STP additives, sponsored by Kumu, Kooler, and Porsche Design Manila.