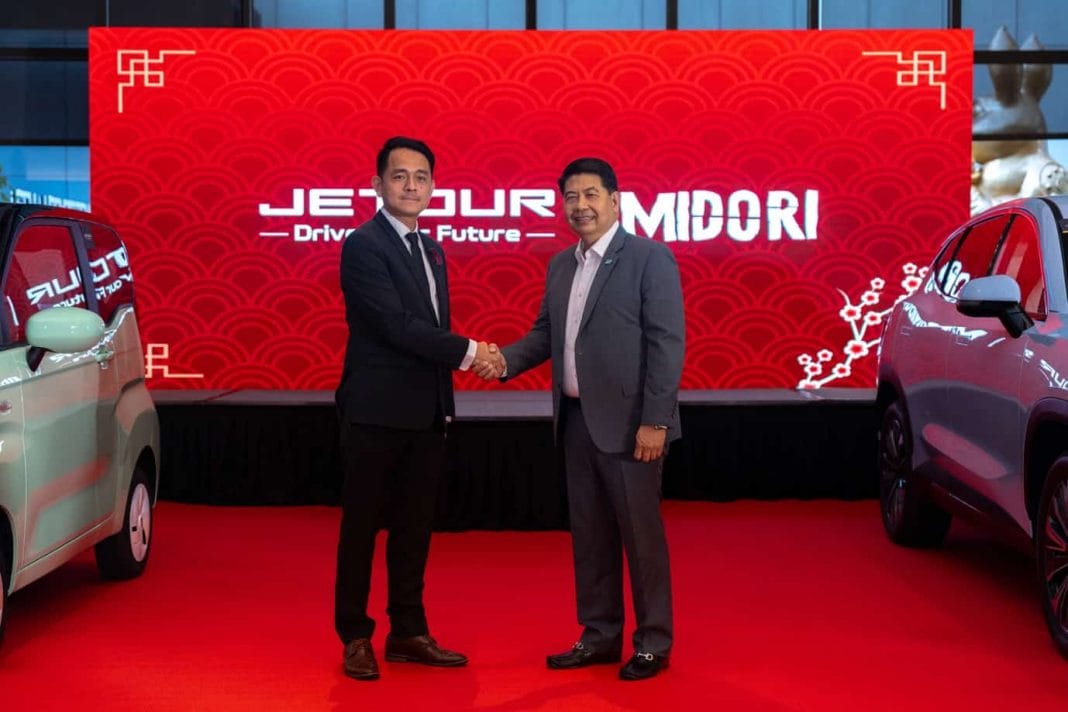 JETOUR Auto Philippines and Midori Clark Hotel and Casino commemorate the Chinese Mid-Autumn Festival with a new partnership that celebrates the rich cultural ties between the two companies.
Midori Clark guests and casino patrons now have a chance to win an all-new JETOUR X70 or JETOUR X70 Sport seven-seater crossover, a JETOUR Dashing compact crossover, or a JETOUR Ice Cream Electric Vehicle when they join the promotion.
"The Mid-Autumn Festival is a time-honored tradition that brings people together in celebration of unity, family, and the beauty of the harvest moon," shares JETOUR Auto Philippines Managing Director Lito Jose.
"To commemorate this annual Chinese tradition, it is with great pleasure that we announce a new and exciting partnership between Midori Clark Hotel and Casino and JETOUR Auto Philippines. The synergy between our two companies highlights our common heritage and heightens our shared roles in driving our clients' future and bringing joy and fulfillment to more Filipinos through our products and services," adds Jose.
Alvin Wu, president of BBI, which owns Midori Clark Hotel and Casino, was proud of the partnership forged between the two brands. "Today, as we celebrate the Moon Festival, we also celebrate our new partnership with Jetour. We have the same vision for our companies – to drive the future for the benefit of our clients," shares Wu.
He adds, "We chose to partner with JETOUR because, like them, Midori and BBI are into something different; we have a passion for technology and innovation. We look forward to a very happy partnership with JETOUR, and I hope we can work together really well."
JETOUR's stylish models will welcome travelers and guests who will find their way to Midori's luxurious accommodations. Lucky guests will even have a chance to bring home one of the four JETOUR vehicles on display at the hotel in Midori's raffle draw.
A total of ₱15 million worth of prizes are at stake in the promotion, with the four JETOUR models as grand raffle prizes. Midori Clark will have regular weekly draws every Thursday and Friday, starting October 5, 2023, until March 1, 2024.