Geely Philippines reaches greater heights with the launch of Geely Baguio, its 38th showroom in the country. 
Geely Baguio is strategically located along the Aspiras-Palispis Highway (formerly Marcos Highway) in Poblacion, Tuba, Benguet. It serves as a testament to Geely's unwavering commitment to style, innovation, and cutting-edge technology.
The Geely Baguio showroom can display all 5 of Geely's vehicles – the Coolray, Emgrand, Okavango, Azkarra, and GX3 Pro. Each model encapsulates the essence of the Geely brand – a fusion of sophistication and high-performance engineering.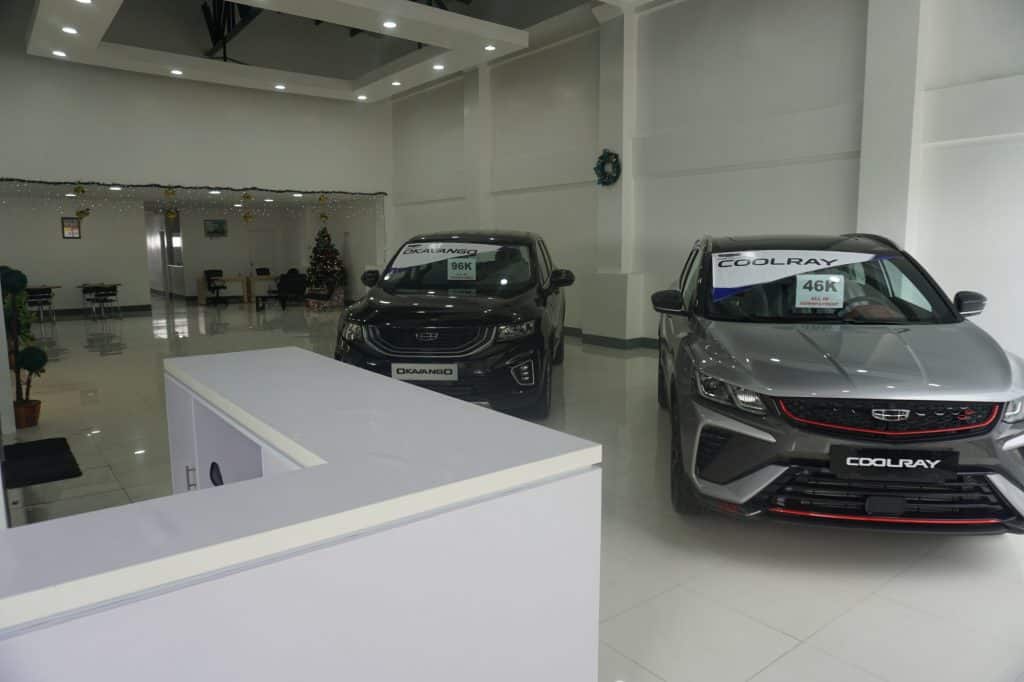 This latest addition to the continuously expanding Geely network in the country is operated by the Laus Group of Companies which also recently opened Geely La Union in Rosario town. Geely Baguio will serve as a satellite sales office of Geely La Union to bring exceptional vehicles to Baguio City and nearby areas. For service-related transactions, customers may bring their vehicles to the Geely La Union dealership, which is just a 45-minute drive away from Baguio City.
Yugo Kiyofuji, President and CEO of Sojitz G Auto Philippines Corporation, shares his enthusiasm, "Geely Baguio is a testament to our unwavering dedication to reaching new heights of excellence, both in terms of vehicles and customer service. As the 38th Geely showroom in the country, it symbolizes a significant milestone in our ongoing journey to introduce Geely's exceptional vehicles to an even wider Filipino audience."
To know more about our latest promo offers, please visit Geely Baguio which is open from Mondays to Fridays, from 8:30AM to 5:30PM, and on Saturdays, from 8:30AM to 5:00PM. Geely units are also available for test drives.