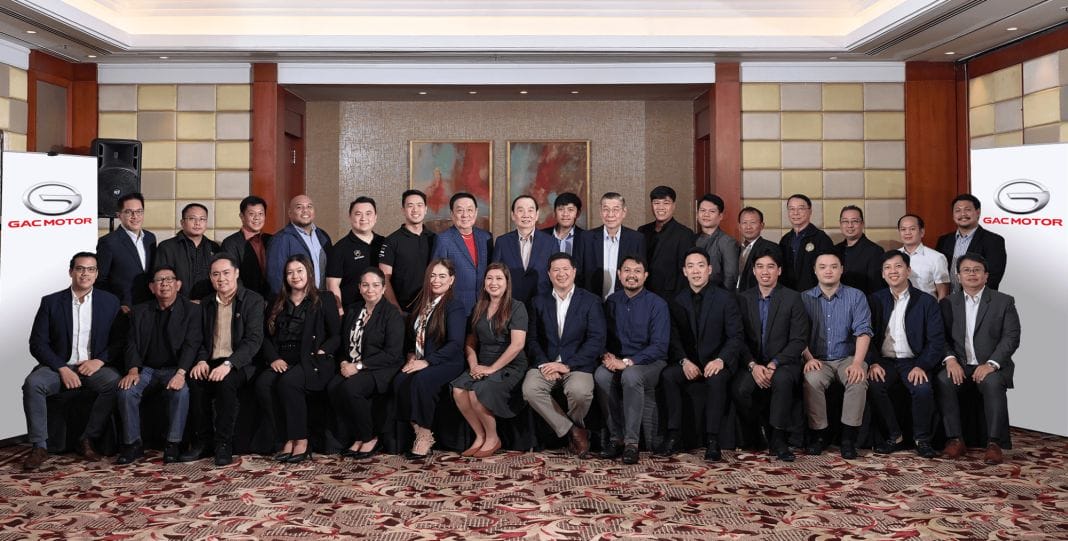 GAC Motor organized a Dealer Conference on October 4, 2023, which drew an impressive turnout of all GAC dealers, showcasing their unwavering support for the brand. This gathering of dedicated partners clearly demonstrated their commitment to strengthening the GAC Motor network with 20 dealer locations* throughout the Philippines in 2023.
Present were dealer principals and executives from the ANC Group, Angcore Group, ANGS Automotive, Autokid, Autoperfection, Auto Icon, Davao Bonifacio Motors Inc., Dreamcar, Gateway Group, Global Cars, Legado Motors Inc. and Wheels Inc.
At the conference, Astara Philippines and its esteemed GAC Motor dealer partners made a solid commitment to deliver over 2,000 units by the end of the year. This target reflects their shared confidence in the brand and their vision for wider market presence in the Philippines.
GAC Motor brand head Franz Decloedt expressed utmost confidence in the collective efforts of the GAC Motor team and its dealer network. He stated, "Our dealer conference was a remarkable display of unity and determination. The support we've received from our dealers is truly inspiring and underscores our shared commitment to make GAC Motor a trusted brand by more Filipinos."
GAC Motor continues to make significant strides in providing top-quality vehicles and services to its customers in the Philippines. Since its relaunch this year, the brand has held successive launches of its newest models starting with the Empow and all-new GS8 in January to the Emkoo and GS3 Emzoom in recent months. These vehicles consistently exemplify GAC Motor's four key pillars: meticulous craftsmanship, exceptional product quality and services, cutting-edge technology, and engineering excellence backed by a robust supply chain supported by renowned global brands.
*There are currently 16 operational dealer locations, with an additional four new locations set to open within the year.