The Ayala Group's AC Motors and Bosch Philippines announces the historic new venture of Bosch Car Service (BCS) in the country. This marks the start of a long-term strategic partnership, a milestone for AC Motors and Bosch, a leading global supplier of technology and services.
Jaime Alfonso Zobel de Ayala, Chief Executive Officer of AC Motors stated "We have long seen the automotive aftermarket as a key touchpoint in the customer life cycle. Ayala and Bosch have a long history of collaboration, and it is also through Bosch we have found the ideal partner to bring casa-level service and affordable but high-quality parts to Filipino motorists."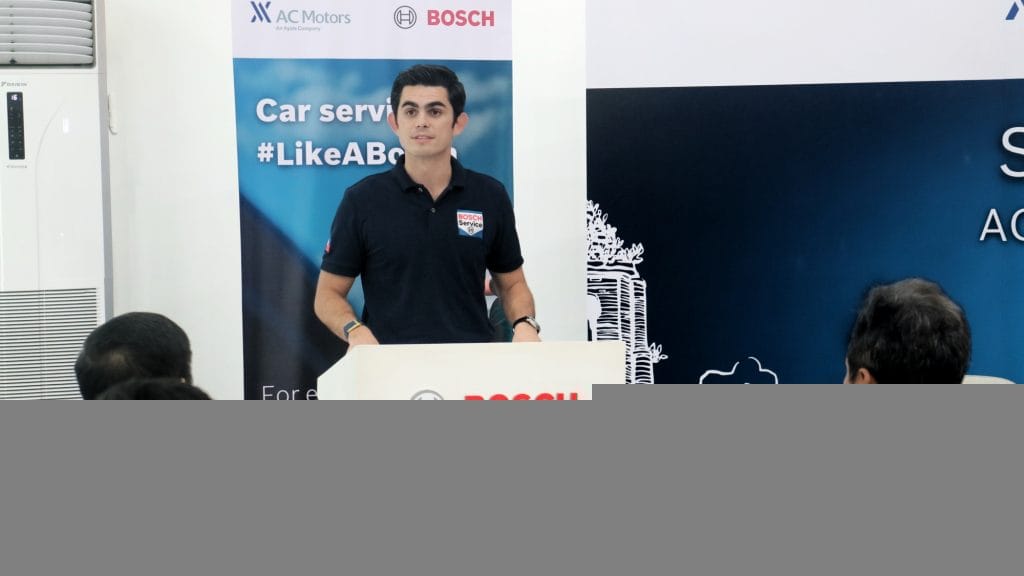 "We are proud to embark on the journey alongside our strong partner the Ayala Group, to reshape the car service scene today in the Philippines by incorporating integrated vehicle technologies and expand our global network of independent workshops, today already at 12,000 BCS across 150 countries." said Marcio Coelho, Vice President of Bosch Automotive Aftermarket ASEAN.
Bosch Car Service will offer "one-stop-shop services", covering "bumper to bumper" from mechanical repairs to intricate electronics, engine systems, safety features, comfort upgrades, transmission expertise, and a host of other services and diagnostics.
"Together with AC Motors, we stand as a formidable proponent not just in prolonging a vehicle's life, but in taking action to promote road safety by making effective, smart, and convenient maintenance easily accessible to everyone. Accessibility to these services is paramount, especially in the Philippines, where the pace of transportation infrastructure and demands results from the rapid growth of the country's economy," said Paulo Duarte, Managing Director of Bosch Philippines.
Antonio Zara, President of AC Motors, added, "We are confident that we can leverage AC Motors' extensive experience in aftersales operations to be able to provide our customers with a level of service not seen in the aftermarket segment today. Together with Bosch, we aim to bring this experience to as many motorists as possible, as we aim to grow Bosch Car Service into the country's largest automotive aftermarket service provider within the decade."
AC Motors and Bosch plan to open 20 new outlets in 2024, expanding the network to 60 outlets over the next five years. These outlets will be equipped to serve the large and growing car parc of internal combustion engine (ICE) vehicles, but AC Motors and Bosch also plan to gradually roll out EV repair and maintenance capabilities at select locations to support the shift towards electric mobility.