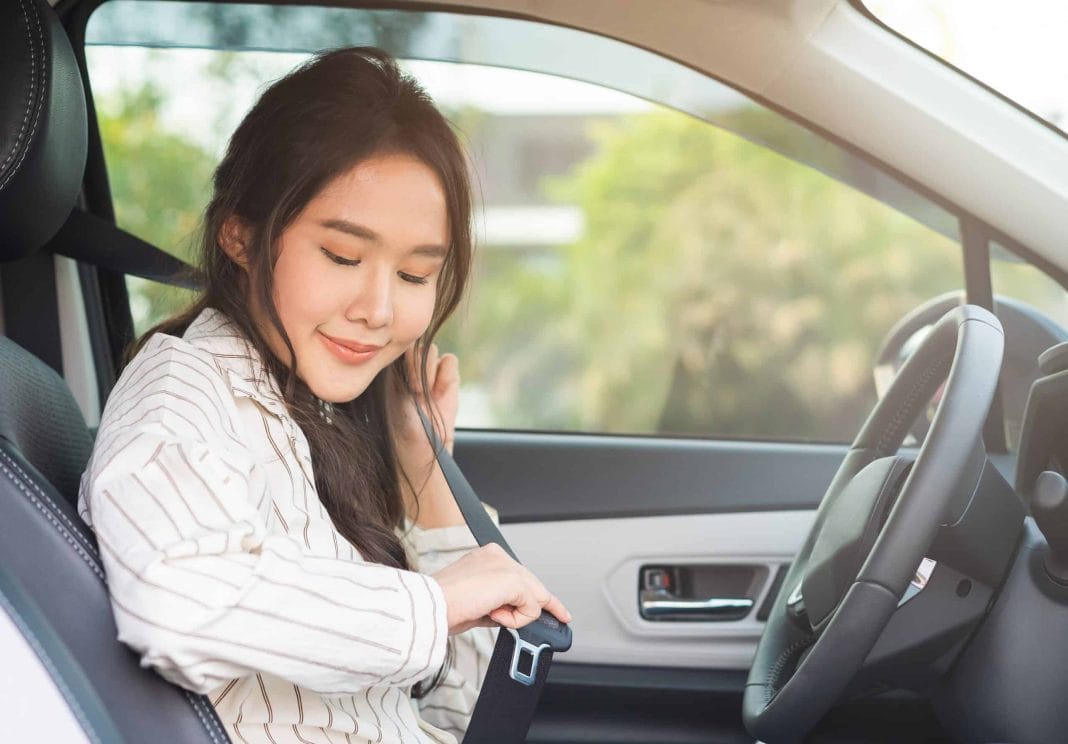 According to data provided by the Metropolitan Manila Development Authority[1], the average rate of road crashes in Metro Manila is 156.65 per day. A higher volume of traffic also often leads to more accidents. Last year, October and November had the deadliest road mishaps.[2] These months are known to be busy due to the holiday rush. With the Christmas season upon us again, it's also a time to underscore the significance of possessing proper driving skills to ensure road safety.
Driving is considered an essential skill that requires continuous improvement and attention in order to have a safe and enjoyable experience on the road. Whether you're a seasoned or a new driver, there will always be an opportunity to hone your driving competency.
Here are five practical tips that can help you become a better, safer, and more responsible driver over time:
Stay vigilant and avoid distractions
Driving demands your full attention. Distractions, such as mobile phones, loud music, or engaging in conversations can significantly impair your ability to react to unexpected situations. Stay focused by keeping your eyes on the road, hands on the wheel, and mind free from distractions, most especially during the rainy season. When there are heavy rains, roads can be slippery and visibility can be impaired, posing a greater threat on the road. Remember that being vigilant and keeping your focus should always be the top priority for you, your passengers, and other road users' safety.
Observe traffic rules and speed limits
Adhering to traffic rules and speed limits is crucial for maintaining road safety. Make it a habit to follow all traffic signs, signals, and lane markings. Avoid tailgating, overtaking in no-passing zones, or running red lights. These rules are in place to protect everyone on the road and reduce the risk of accidents. By driving responsibly, you contribute to creating a safer environment for everyone.
Practice defensive driving
Defensive driving is a proactive approach that emphasizes anticipating potential hazards and taking preemptive actions to avoid accidents. Keep a safe distance from the vehicle ahead, use your mirrors frequently to stay aware of your surroundings, and anticipate the actions of other drivers. By adopting a defensive driving mindset, you can better respond to unforeseen circumstances, such as sudden stops or reckless maneuvers from other drivers.
Maintain your vehicle's condition
A well-maintained vehicle is not only more reliable but is also safer to drive. Regularly inspect and maintain your vehicle by checking the tire pressure, brakes, lights, and fluid levels. Ensure your windshield wipers are in good condition and that you have clear visibility at all times. Keeping a basic maintenance and service checklist[3]can also help ensure your vehicle will last longer and is essential for preventing mechanical failures and minimizing the risk of accidents while on the road.
Utilize driver monitoring systems or programs
Many insurance companies offer driver monitoring programs that record and analyze your driving behavior using telematic devices and smartphone apps. These programs monitor factors such as speed, acceleration, braking, and sometimes even adherence to traffic laws. By utilizing these systems, you can receive insights into your driving habits and identify areas for improvement, ultimately leading to safer driving practices.
AXA Philippines, a leading insurance provider, advocates for safer driving practices through Connected Toyota Insure (CTI), its first Pay-How-You Drive car insurance product in the country, developed in partnership with Toyota Motor Philippines. Through CTI, AXA Philippines aims to promote improved driving behavior by offering customers up to a 25% premium reduction on policy renewals based on their mileage per trip and driving habits such as cornering, braking, and acceleration—the safer you drive, the less you pay!
Experience enhanced mobility with CTI through myToyota Connect, available exclusively on Toyota vehicles equipped with connected devices such as RAV4, Hiace, Hilux, Fortuner, and Zenix. Access myToyota Connect by downloading the myToyota App from the Apple App Store or Google Play. To learn more about Connected Toyota Insure, visit https://bit.ly/axatytcti
---
[1] LTO reminds the public: travel safe during the holidays
[2] HPG: October, November deadliest months for road mishaps
[3] https://www.toyota.com/car-tips/basic-car-maintenance-tips-services-checklist/