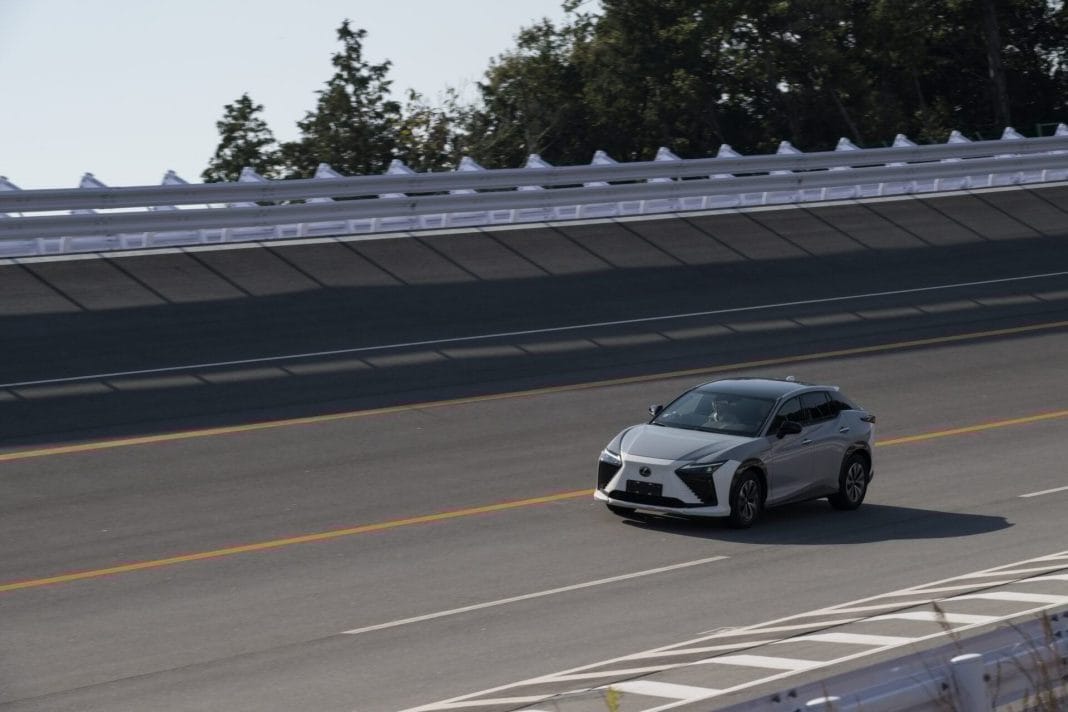 From the bright lights of the recent Japan Mobility Show in Tokyo, our group of media practitioners were spirited away for a special, first-of-its-kind trip to the top-secret research and development (R&D) facility: Toyota Technical Center Shimoyama.
It lies a scant 30 minutes from the brand's Toyota City head office. Nestled in the Honshu Island of the Aichi Prefecture, Shimoyama is but one of the automaker's 21 research and development centers spread out in various continents.
If Honsha is the original tech center for Toyota, Shibetsu in Hokkaido is known for its high-speed track and for being the venue of cold-weather testing lends. Meantime, advanced R&D happens at the Higashi-Fuji Technical Center.
Shimoyama, which is said to support the work at Honsha, assumes a key role in developing future offerings in the Toyota and Lexus portfolios – first shooting to fame as the site where the all-new Lexus IS was engineered and honed. Speaking of Lexus, once the premium marque's facility in Shimoyama is done (in early next year, our small group of international media is told), it will serve as headquarters.
But amid all the good stuff in the premises of the 1,600-acre property – set in a beautiful mountainous region, no less — there's little doubt that Shimoyama is best known for its test tracks and strips. No.3 Test Course (also known as the Country Road), in particular, is well known for recreating Germany's Nürburgring Nordschleife (or North Loop) – that most iconic of proving grounds for many a car brand. Its torturous, undulating surface lends itself naturally as a gauntlet not just of speed but maneuverability, the ability to hug curves, and keeping a car unperturbed under duress.
Shimoyama's Country Road stretches 5.3 kilometers (up from the original four kilometers), and boasts a 75-meter elevation change. Curves and cambers are also said to simulate a variety of roads. The main focus is to be "tough on the vehicle (yet) friendly to nature," something that we saw first-hand hurtling through the circuit on various vehicles.
While we did not get to drive on this hallowed testing groud at Shimoyama, we were made to experience it. I was piloted around it aboard a Lexus LC 500 with a beastly 5.0-liter V8 under the hood. It hugged the curves and took the high-speed abuse like a winner. The Japanese driver showcased the salient areas of the course, such as the up-and-down section (yes, I held my arms up when he took it at speed) and special uneven portions that would allow unparalleled insight when tuning and fortifying test vehicles.
Of equal importance to Toyota is being mindful of its environmental impact. Fencing and such also help protect the endemic wildlife from intruding upon the course, and Toyota also makes sure that noise emission from tested vehicles are kept to a minimum. Since Shimoyama was opened in 2007, Toyota has also increased the portion it chose to preserve untouched from 40% to 60%. Construction activities have also been very respectful; no outside soil or earth was utilized in order to minimize effects on the ecosystem. And like a dutiful citizen, Toyota has been engaging with the neighboring community to meet its corporate social responsibility.
Aside from Country Road, a huge oval track – this one having an immaculate surface, in addition to drastically steep banking curves – was where we did some more testing. I surmised this was the high-speed circuit where many a Toyota and Lexuse have and will continue to be pushed by engineers and drivers.
Luckily, this one we were able to drive on – as if in a dream, I must add. Indeed, this was all bucket list stuff, and yet we (all right, understandably) couldn't just take photos in the facility where lots of obviously confidential things are going on.
Toyota Motor Corporation Chairman Akio Toyoda had said that "a road builds the car and people," and Shimoyama is surely about the company equipping itself with more in-house capacity to weave the future of mobility, and test these solutions in the real, if controlled, world – not solely within the confines of a supercomputer.