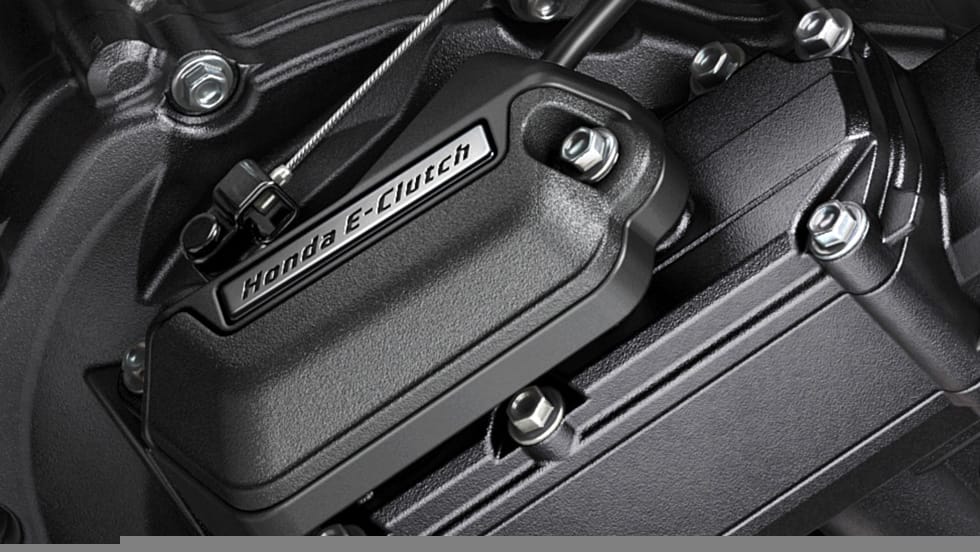 Honda Motor Co. has achieved a groundbreaking milestone by unveiling the world's first Honda E-Clutch system for motorcycles. This revolutionary technology eliminates the necessity for riders to manually operate the clutch lever while enabling seamless gear shifting and smooth starts. Developed as an electronic control mechanism, the Honda E-Clutch marks a significant leap in the realm of motorcycle transmission systems.
The innovation, according to Honda's research as of October 2023, presents a cutting-edge solution that allows for natural and effortless riding experiences by finely tuning clutch control electronically. This advancement is specifically designed to optimize performance during crucial moments such as gear shifting, halting, and commencing motion without the rider having to engage the clutch lever.
The Honda E-Clutch system incorporates lightweight and compact design features, allowing for its installation without substantial alterations to existing engine layouts. With the intention of catering to diverse rider preferences, the technology provides the flexibility for manual clutch operation by gripping the clutch lever, even when the clutch is electronically controlled.
Speaking on this remarkable achievement, a Honda representative emphasized the system's adaptability to a wide spectrum of rider demands. "Honda E-Clutch is engineered to enhance the quality of the riding experience, catering to the varied tastes of riders seeking the sheer joy of riding," the representative stated.
The system functions through an intricate electronic control mechanism, manipulating the power transmission similar to a traditional manual single clutch or manual transmission setup. This involves a sophisticated integration of engine-coordinated control, such as ignition timing and fuel injection, combined with clutch-coordinated control based on vehicle conditions such as vehicle and engine speed, throttle position, gear positioning, and shift pedal load detection. The technology enables the system to respond to the rider's inputs effectively.
Additionally, the Honda E-Clutch system boasts a user-friendly feature that allows riders to switch between automatic and manual clutch operation. When the system is on, the clutch is automatically controlled by default, offering the rider the option to intervene manually using the clutch lever when desired. Conversely, when the system is off, the rider must engage the clutch lever for all operations, including starting, shifting gears, and coming to a stop.
Honda has announced plans to gradually introduce the Honda E-Clutch to its motorcycle models, ensuring wider access to this cutting-edge technology over time.
The introduction of the Honda E-Clutch represents a significant leap forward in the world of motorcycle technology. This innovation is poised to transform the riding experience for motorcycle enthusiasts, offering a seamless and user-friendly system that harmonizes with the thrill and joy of the open road. Honda continues to reaffirm its commitment to enhancing the quality and performance of motorcycles, paving the way for a new era in riding experiences.