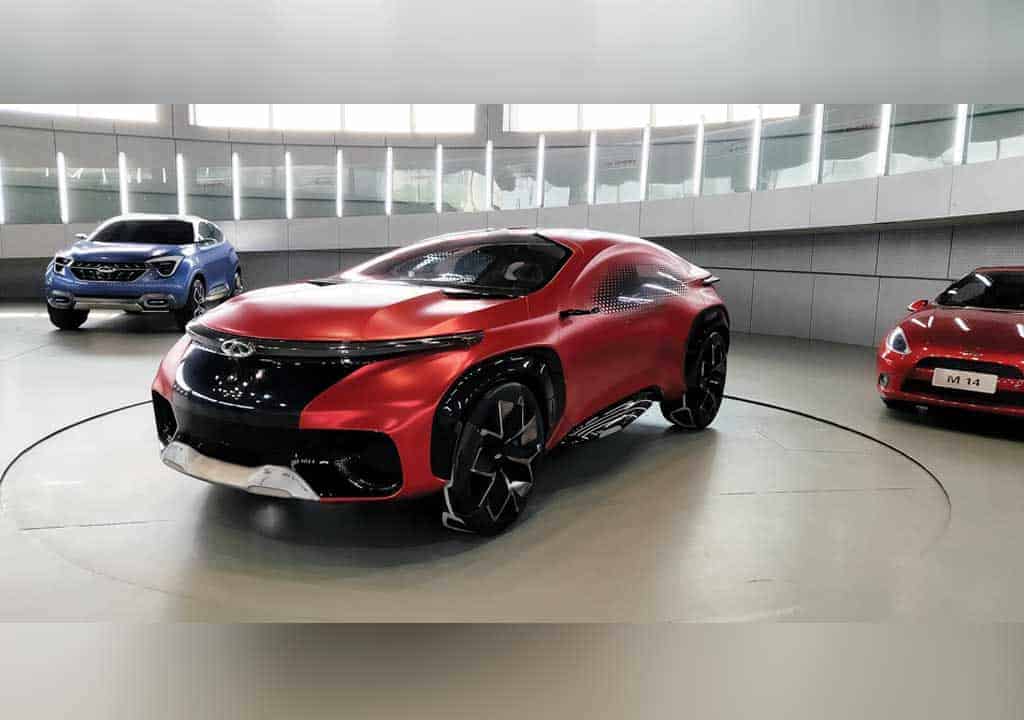 FOTON Philippines distributor and manufacturer United Asia Auto Group Inc. (UAAGI) formally inked last October 15 the deal to bring in its second Chinese automotive brand in the Philippines, Chery.
Having taken the FOTON brand, which specializes in commercial vehicles, light- and heavy-duty trucks, and heavy equipment, to the No. 9 rank in sales in the Philippine car industry — surpassing established brands — UAAGI is poised to repeat the process with a brand that offers more mainstream models. Chery makes compact sedans, crossovers and SUVs, which are currently the largest and fastest growing segments in the Philippines.
This will not be the first time Chery will be brought to the Philippines. The first attempt in 2007 marked the first time for a Chinese automaker to enter the local market.
Unfortunately, that turned out to be an unsuccessful endeavor. The intervening years, however — and 2019 in particular — saw a resurgence of Chinese automakers entering the local market. More than half a dozen China auto brands (or China-made models from non-Chinese brands) have entered the Philippine market in the last 12 months.
"The time is ripe for us to bring in a second automotive brand, and we are convinced that Chery now has the right blend of design, features, technology, and pricing in its product line to make a strong impact on the Philippine market," said UAAGI president Rommel Sytin, during the official contract signing with Chery officials at the five-star Grand Square Hotel, just a few minutes away from Chery's headquarters in Wuhu City, about a four-hour drive west of Shanghai.
The contract signing was witnessed by members of the Philippine media as well as executives of several major Philippine banks.
As a renowned automobile manufacturer and distributor in the Philippines, UAAGI has rich experience in marketing and after-sales service, as well as deep insight into consumer concerns. With strong sales and after-sales service networks, it enjoys a good reputation in the Philippines. By working with UAAGI, Chery will not only further expand its overseas sales network, but also accomplish localized operations based on UAAGI's experience in manufacturing, marketing and after-sales service, to provide better products and services to Philippine consumers.
"History and experience are the best teachers, and we have learned a lot from FOTON's success in the Philippine market as well as where previous efforts to market Chery have failed — and we have taken all that to heart," shared Sytin.
The lineup of Chery models that will mark the initial reentry to the Philippine market will be composed of four crossovers/SUVs from Chery's expansive Tiggo lineup, which we briefly got to drive (more details on the upcoming cars in a future article). All models are powered by modern 1.5-liter inline-4 fuel-injected DOHC 16-valve petrol engines (with turbocharging in some models) and mated to manual or automatic transmissions. All models are made in Chery's world-class state-of-the-art fully robotized plants in China.
The Chery brand sold over 750,000 units last year, a growth of 11 percent compared to the previous year. Chery has been China's biggest exporter of passenger cars in the last 16 years. Chery has sold over 7.2 million vehicles in over 80 countries. It has 10 plants and over 1,300 sales and service networks worldwide. It is also a leading manufacturer of hybrid and full electric vehicles, not just in China, but in the world.
"We are excited to bring in Chery. The new cars possess all the brand values Filipinos now look for and we are convinced that the local will warmly receive these latest models," Sytin added.
Chery is targeting its official Philippine launch in November, with initial deliveries set to follow soon after. Official retail prices, as well as the dealer network, will be announced at the launch.