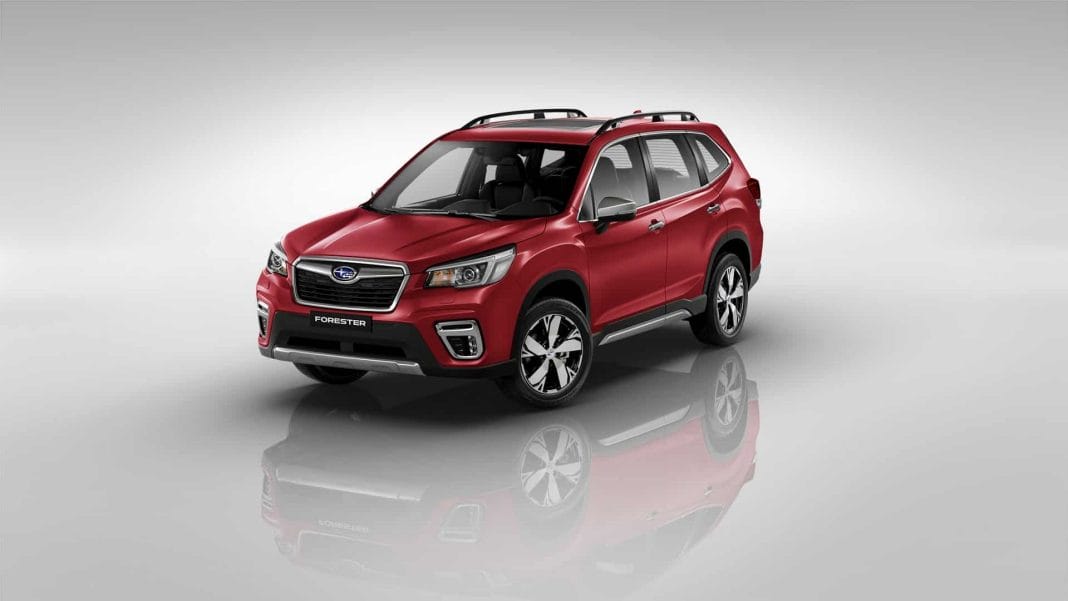 Motor Image Pilipinas, Inc., the exclusive distributor of Subaru vehicles in the Philippines, invites couples and singles alike to spend Valentine's weekend at Subaru BGC, C5 Pasig, Greenhills, or Manila Bay. We're giving you more than one reason to fall in love all over again by experiencing our core technologies:
 More balance, less roll with the Boxer Engine
 Less slip, more grip with the Symmetrical Wheel Drive
 Less shake, more comfort with the Subaru Global Platform
 More eyes, more safety with the EyeSight Driver Assist Technology
From February 14 to 16, receive a complimentary Starbucks Gift Certificate when you test drive. Not to mention an additional Gift Certificate if you try our X-MODE function for yourself via our specially designed slip rollers (applicable only at the Manila Bay and C5 Pasig showrooms). Subaru's X-MODE function elevates driving performance on more challenging terrain but is easily activated with a flick of the dial-switch. Let us show you the difference!
As we celebrate the weekend of love, a special gift set also awaits when customers reserve for their very own Subie from this Friday to Sunday only.
Drive more confidently wherever you go with Subaru built with over 100 safety features and comes with a 5-year comprehensive warranty. Make it a weekend to remember, visit Subaru BGC, C5 Pasig, Greenhills, or Manila Bay and don't shy away from getting behind the wheel of a Subaru.
Tan Chong International Limited (TCIL) is listed on the Stock Exchange of Hong Kong (HKSE:0693) and is a major motor, property and distribution company with operations in 11 markets. Since its inception in 1957, the Group has grown its assets substantially through continuous expansion of its existing diversified business portfolio in manufacturing, distribution and retail. Other businesses that TCIL engage in across Asia include automotive, commercial, manufacturing, trading and property investment businesses.  
Motor Image is a wholly owned subsidiary of TCIL and an exclusive distributor and dealer of Subaru vehicles in Asia. Established in 1986 and headquartered in Singapore, the company has offices in 10 markets. The company has identified ASEAN as the key engine for future growth. In July 2011, a partnership was established with Subaru Corporation for the production of Subaru vehicles at a CKD assembly plant in Malaysia. On 8 February 2017, Subaru Corporation and TC Manufacturing and Assembly (Thailand) Co., Ltd. (TCMA TH), a wholly owned subsidiary of TCIL, entered into a joint venture – Tan Chong Subaru Automotive (Thailand) Ltd (TCSAT) – for the local assembly of Subaru vehicles in Thailand. The vehicles produced in both Malaysia and Thailand will be distributed by Motor Image through its Subaru network.
Founded in Japan in 1953, Subaru has since grown to become one of the world's leading carmakers. In 1972, Subaru became the first in the world to market an All-Wheel Drive (AWD) passenger car and pioneered the market in Japan for high-performance station wagons by combining a turbocharged engine with an AWD system. Subaru has improved and refined its AWD system, to create a Symmetrical AWD system that enables optimal driving pleasure and safety.
Subaru is well-known by motoring organizations worldwide for its engineering, design, functionality, safety and reliability. The Subaru range of vehicles includes the BRZ, Forester, Impreza, Legacy, Levorg, Outback, WRX, WRX STI and XV. Collectively, they have been known to be "driver's cars" offering superb handling because of the Subaru Four Core Technologies, such as the Symmetrical All-Wheel Drive and Subaru Boxer engine, built into every model.