Once disappeared from the city state's automotive scene but back again for the third year in a row, the 2017 edition of the resurgent Singapore Motor Show aims to present a spectacular showcase for car enthusiasts with virtual reality (VR) experiences, stunt driving shows and entertainment for all ages.
The four-day event, presented by the Motor Traders Association (MTA) of Singapore and held from January 12-15 at the Suntec Convention & Exhibition Centre near the heart of the city, boasted show cars such as the all-new Subaru Impreza, the Toyota C-HR, as well as brand new models from Honda, Nissan, Audi, Hyundai, Jaguar Land Rover, and Kia. More than 30 top automobile brands rolled out their gleaming new cars across two floors of exhibition space.
For the first time at the Singapore Motor Show, car enthusiasts were transported to a new dimension of experiences with special virtual reality (VR) activities. Audi showcased a unique walking VR experience that allowed visitors to touch and configure an Audi "live" before their eyes. Hyundai also took fans on an immersive journey with an "experiential corner" which allowed them to learn more about new products via VR gear and other interactive activities.
And back by popular demand, British stunt driver Russ Swift, in a Subaru Impreza WRX STI, made a spectacular return this year with one-hour timeslots throughout the 4-day event featuring his signature jaw-dropping car stunts.
Here are the more noteworthy cars—some of which we would love to have on Philippine roads—showcased in last week's Singapore Motor Show.
Subaru
Regional Subaru distributor Motor Image unveiled its much-awaited all-new Impreza featuring a host of new engines and features and boasting Subaru's state-of-the-art new Global Platform, which will underpin other Subaru models as well. An up-close feature and test drive of the new Impreza will come out next week. Watch this space.
Honda
Thanks to the runaway bestselling (in Singapore) HR-V and the all-new Civic, Honda is now the bestselling brand in the island state. Don't expect to see lots of the spectacular all-new NSX, Japan's only current supercar, in Orchard Road though.
Suzuki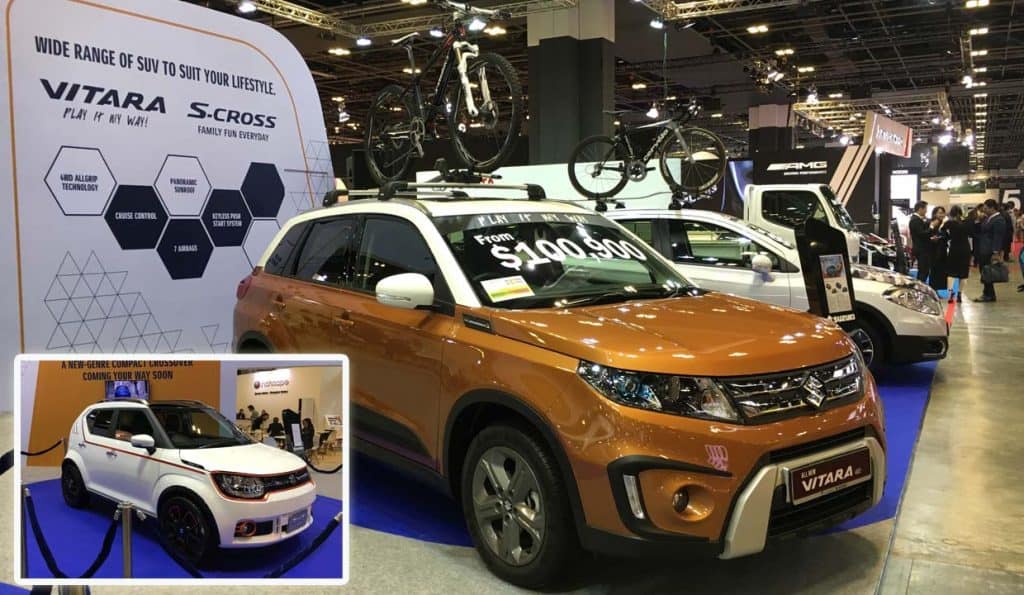 We'd love to have Suzuki's handsome new Ignis (inset) and Vitara on our roads. Bring them home, Suzuki, and the buyers will come.
BMW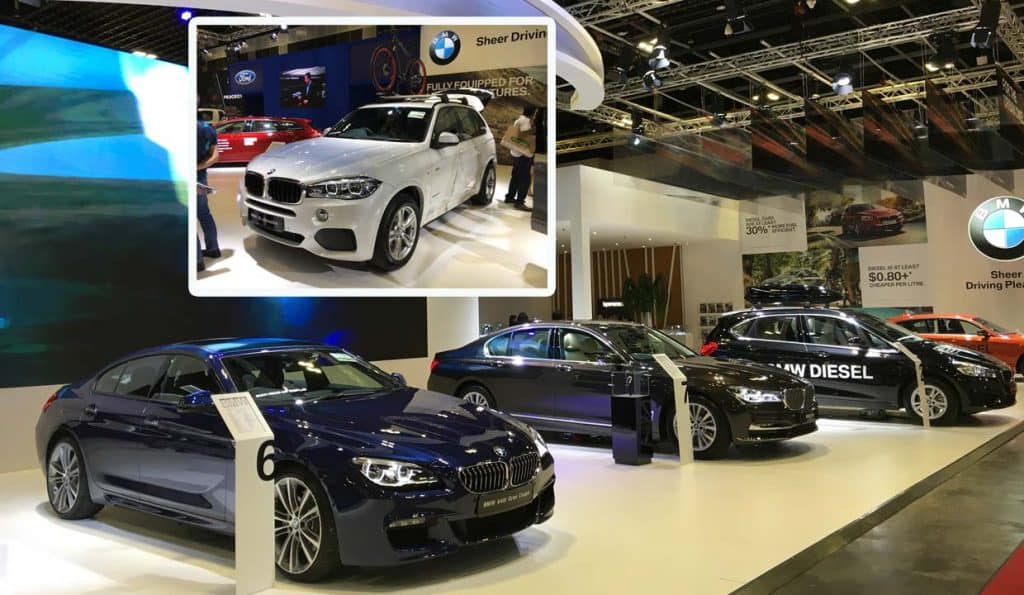 Bursting with sedans to SAV's to cabriolets, BMW's display in Singapore was among the biggest. Five years ago BMW sold more cars in Singapore than Toyota, although that was mostly because of Singapore's COE ruling, which makes purchasing an affordable car less cost-effective.
Toyota
"C-HR" stands for "Coupe-High Rider," a crossover with coupe-like proportions and powered a 1.2-liter turbo-4 or a 1.8-liter hybrid motor. Filipinos will go crazy over one.
Mazda
The zoom zoom brand showcased the sexy new MX-5 RF (above, right), which is the hardtop version of the MX-5 Rodster/Miata. Also debuting was the midsized CX-9 SUV (above, left).
Nissan
We'd love to have the good-looking Nissan Note and Pulsar hatchbacks (below) on our streets. No word, though, if a left-hand drive version would ever be available for our market. And no Nissan display would be complete without the almighty GT-R (above).
Mercedes-Benz
While BMW led Singapore car sales in 2011 and 2012, Mercedes-Benz took over in 2013. The Stuttgart-based luxury carmaker had a sizable display at Suntec Centre.
Volvo
Volvo sales worldwide are growing hand over fist, thanks mainly to the skyrocketing popularity of these two flagships: the large and ultra-luxurious S90 sedan (below) and XC90 SUV (above).
Peugeot
The French brand debuted its stylish all-new 3008 in Suntec Centre.
Range Rover Evoque
If you can't decide between a top-down sports car or an SUV, then get this head-turning top-down SUV from Range Rover.
Audi
Q's in a queue—Aside from these Q ships, Audi unveiled no less than six models: the A3 sedan, the S3 Sportback, the A5 Coupe, the Q2, the TT Coupe, and the R8 Spyder (above).