The title of this piece was originally supposed to be "The best-looking crossovers for under P1.5 million." Then I realized that many of the best-looking crossovers in the market today are under P1.5 million.
We're familiar with the crossovers from Honda (BR-V, HR-V, and CR-V), Subaru (XV and Forester), MG (ZS and RX-5), Mazda (CX-3, CX-5, and CX-9), Toyota (RAV 4), Suzuki (Vitara), Nissan (Juke and X-Trail), Chevrolet (Trax), Ford (Ecosport), Jeep (Renegade), Hyundai (Tucson and Santa Fe), Kia (Soul, Sportage, and Sorento) and Ssangyong (Tivoli and Korando), Peugeot (3008 and 5008), and Volkswagen (Tiguan). Each of these models has been around for at least a year — some as long as three years. Half of them are over P1.5 million.
Some still look good. Personally, I've always had a soft spot for the modern and functional styling of the HR-V and CR-V, the sporty jauntiness of the XV, the bold angularity of the RAV 4, the upscale and very European feel of the Tucson and Sportage, the brave uniqueness of the Juke and Soul, and the sheer French-ness of the 3008.
But a new crop of crossovers have appeared in recent months — and their makers know that styling, more than any other attribute (aside, of course, from price), is what grabs the attention of potential buyers.
So which of these newcomers wear it best? Here they are more or less in order of market appearance:
MG ZS and RX5 (Starts at P818,888 and P1,058,888)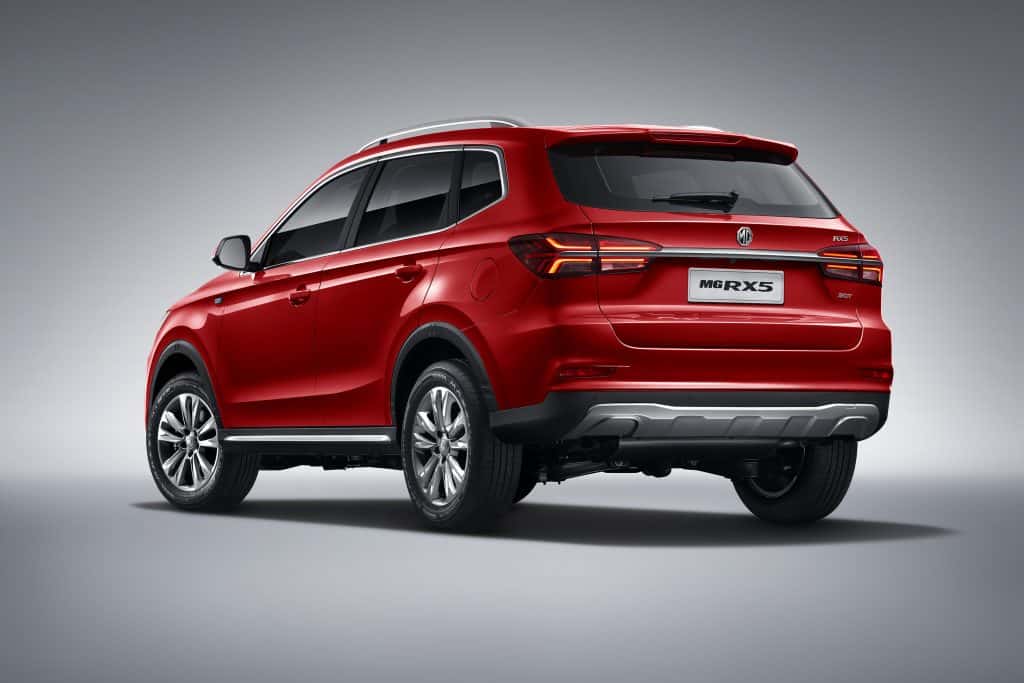 MG, as an Oxford, UK-based carmaker, may have ended operations and passed through several hands for a number of years, but they certainly didn't lose their touch when the now Chinese-owned (under the Shanghai-based SAIC Motor) brand started rolling out their new line of sedans and crossovers a few years ago. The Jaguaresque front end of the compact ZS (with its aptly named London Eye headlights) and the BMW-like lines of the midsize RX5 make these two crossovers veritable head-turners on the road. Not surprisingly, they are catapulting this venerable almost century-old British brand to the top of the sales charts faster than a piece of Brexit breaking news.
2. Hyundai Kona (P1,188,000)
Hyundai's subcompact Kona may very well appear in a futuristic sci-fi movie and be right at home. It may even be a movie with aliens and alien spacecraft, thanks to the otherworldly slim and high-mounted lighting units and the aggressively gaping mouth of a grille. Bold fender arches, distinctive character lines, a slanted windowline, and big chrome alloy wheels create an equally compelling side view. A highly sculpted rear end with slim-line taillights complete the highly stylized overall look.
3. GAC GS3 (P888,000)
The GAC GS3 may not be as eye-catching as the Hyundai Kona, but it does present a handsome profile with a subtle European feel. It's made and designed in China, but you wouldn't know it, thanks to contemporary touches like the well-finished grille, expressive headlamps, and the horizontal black cutline on the D-pillar that we first saw in two-tone versions of the Volvo XC40 (and which we also now find in the Mitsubishi Xpander).
4. Kia Seltos (Starts at P1,098,000)
Park a two-tone black-and-white Kia Seltos and Volvo XC40 side by side (or just Google them) and you'll be floored by the similarities, especially in the side view. They're both exceptionally good-looking small crossovers, right down to that fast-becoming-common black split on the D-pillar. A strong styling triumph, especially for a small car, is the very upscale-looking front end, which won't look out of place in the compact Range Rover Evoque.
5. Geely Coolray (Starts at P978,000)
At the risk of sounding repetitive, the head-turning Geely Coolray also features that horizontally split D-pillar treatment. But it manages to deliver delectable styling bits, not the least of which is the sleek and very sporty front end. An upswept character line that sweeps around the tail and a wing-type rear spoiler are very confident styling touches.
6. Mazda CX-3 and CX-30 (Starts at P1,300,000 and P1,490,000)
I don't think I'm going out on a limb by saying that Mazda consistently makes the best-looking cars and SUVs out there. The CX3 and CX-30 may be the most expensive crossovers in this beauty pageant, but their styling easily reflects the upscale aspirations of this upwardly mobile brand. Perhaps the most admirable part is that Hiroshima managed to make the cars look and feel expensive without resorting to cheesy luxury cues like excessive chrome or exaggeratedly large grille openings.
7. Chery Tiggo 8 (Starts at P1,280,000)
The styling of Chinese-made automobiles used to be very derivative or downright copycat versions of other brands' popular models. Not anymore. Chery currently brings in four crossover models, all of which look stylish and contemporary in their own right. But it's the Tiggo 8 that deserves special mention. It may be more difficult to make a small car look upmarket, but it's equally challenging to give a bigger car an imposing yet understatedly elegant look (Audi and Volvo are masters at that). But props to Chery for succeeding in endowing the range-topping Tiggo 8 seven-seat midsize crossover with true flagship poise without overdoing it. This is one vehicle that looks good in photos but looks even better in the actual sheetmetal. A bold and compelling front end is juxtaposed with a smooth side view and rounds it up with full-width LED taillights. That last sentence could very well describe a Porsche Macan or Cayenne.