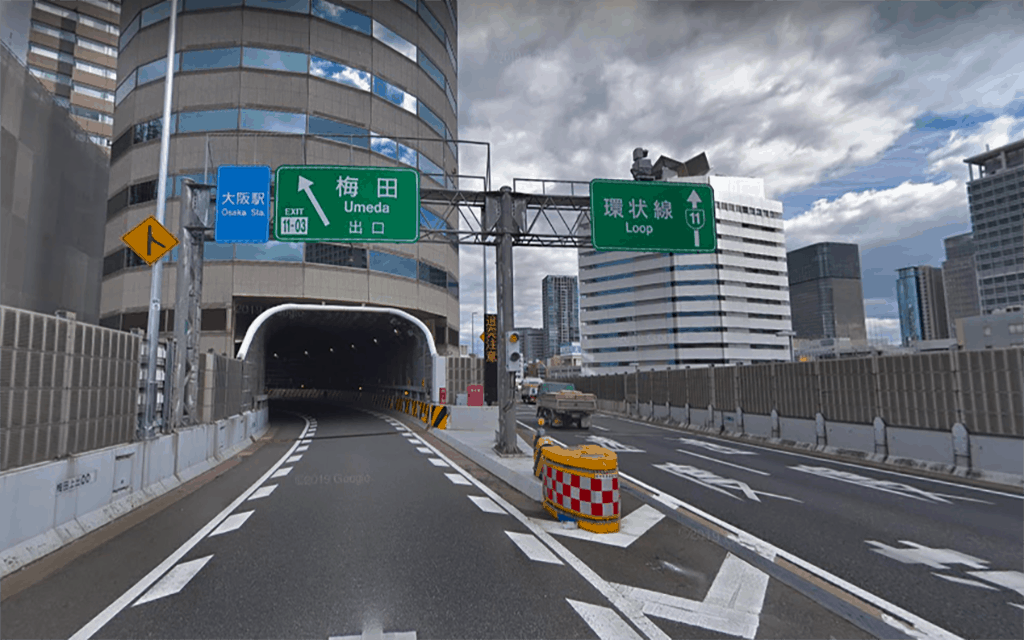 Sprawling expressways and roads that pass through buildings just like in Japan may be the future of Metro Manila's thoroughfares after an agreement was signed by a consortium of major Philippine and Japanese expressway players on Monday.
The Metro Pacific Tollways Corporation (MPTC) signed a Memorandum of Agreement (MOU) with Japan Expressway International C. Ltd. (JEXWAY), Central Nippon Expressway Co. Ltd (NEXCO Central), and Metropolitan Expressway Co. Ltd. that will pave the way for the companies to exchange information on their expertise on engineering and technology.
The agreement will also enable the Philippine and Japanese consortium to cooperate on matters concerning the design, construction, and management of expressways.
In a statement, MPTC said that the MOU covers asset management and repair of at-grade and elevated road and bridge sections, tunnel design and construction, and the use of best practices to monitor the structural performance of expressway assets and facilities including technical audits to address all kinds of conditions and requirements.
"We are very happy to sign this technical cooperation agreement with JEXWAY, NEXCO Central. and MEX as this will allow us to tap into the wealth of Japanese road engineering experience and technology," MPTC president and CEO Rodrigo Franco said.
Franco said that their Japanese counterparts' expertise "comes in handy" as they prepare to effectively manage roadways especially in times of earthquakes and natural disasters.
Meanwhile, JEXWAY president Dr. Koji Kuroda said that "operations and maintenance is key" during disasters since expressway are the most important infrastructure in the Japan.
MPTC is the largest toll road developer and operator in the Philippines in terms of annual average daily traffic and combined length of the expressway network. MPTC's tollway concessions include the North Luzon Expressway, the Subic-Clark-Tarlac Expressway, the Cavite Expressway, the NLEX Connector, the Cavite-Laguna Expressway and the Cebu-Cordova Link Expressway. MPTC also has significant investments in tollway companies in Indonesia, Vietnam and Thailand.