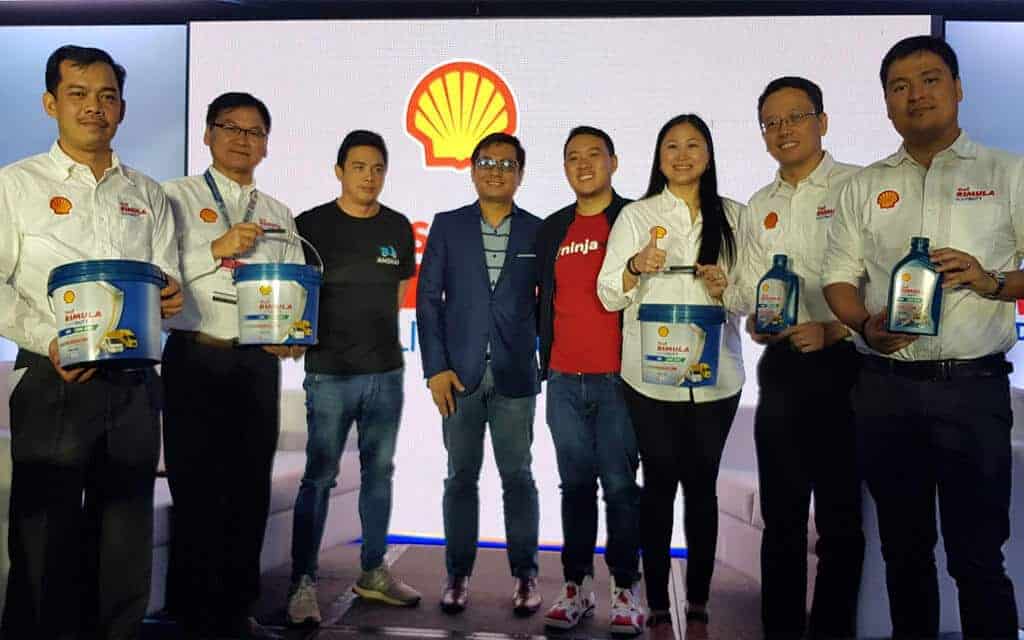 With the rapid growth of the e-commerce industry in the country, the demand for light-duty vehicles for logistics operations is also on the rise.
Seeing the importance of addressing the needs of the fastest-growing commercial transport option, Pilipinas Shell has launched its newest addition to the company's line of premium lubricants – the Shell Rimula Light Duty Range.
First introduced during the PhilBus Truck Expo in Pasay City last July 25, the Shell Rimula Light Duty is a new engine oil variant specifically designed for commercial light duty vehicles.
"The rise of e-commerce globally has resulted in a similar growth in logistics operations as a crucial element that ensures products bought from online platforms are delivered to their buyers quickly and in excellent condition," Shell lubricant marketing manager Anthony Wee said.
"This is where light-duty vehicles come in. They provide that crucial service of delivering products to their buyers," he added.
Powered by Dynamic Protection Plus Technology, the Shell Rimula Light Duty Range offers three ways of protection for light-duty vehicle engines.
Like other vehicles, light vehicles also brave the worsening traffic condition inside and outside the metro. While in traffic, the technology protects the vehicle from engine wear and tear caused by continuous braking and starting with 60 percent better wear protection.
Dispersants in the additive package also help break down soot and deposit build-up for vehicles carrying variable loads. Shell's Dynamic Protection Plus Technology improves engine cleanliness, emitting 46 percent less carbon deposits. Aside from that, Shell's newest engine oil variant has anti-oxidation components that prolong oil life.
During the product launch, a panel discussion joined by Transportify senior sales manager Jesli Gloria, Ninja Van country head Martin Cu, Angkas head of regulatory and public affairs George Royeca with technical manager for PH lubes of Pilipinas Shell DJ Javier, and produce application specialist of Shell global lubricants Al Silva discussed the role of logistics in the age of e-commerce industry.
The panel discussion revealed that the the Philippines' e-commerce industry grew exponentially in the last couple of years because of online platforms such as Shoppee and Lazada. The movement is predicted to skyrocket the Philippines' e-commerce gross merchandise value (GMV) to US$10 billion by 2025—as reported by Bloomberg Intelligence. This increasing customer demand and supply entails the need for more functional logistics solutions.
Saying that the new range of products will come at an affordable price point, Wee sees the Shell Rimula Light Duty will be the light vehicle drivers' "partner-in crime."
"We are positive that these products will shed a whole new outlook to the business of logistics," Wee said.
The Shell Light Duty Range is set to be available around August or September of this year.